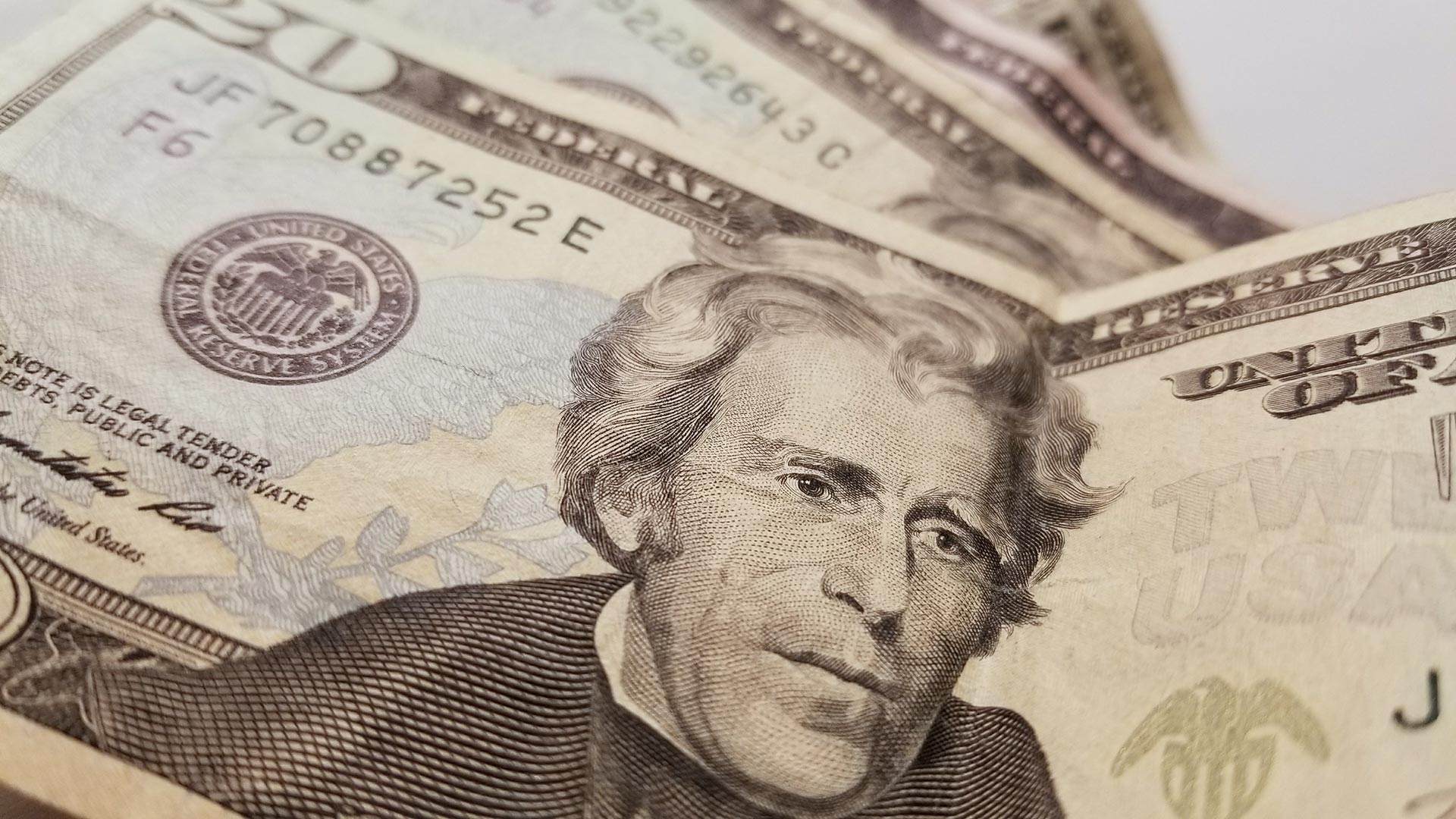 U.S. currency in various denominations.
AZPM Staff
This week, Arizona Public Media is taking a deep dive into the information included in the campaign finance reports for the top-fundraising candidates in the race for governor, and what money means for voters in an election for the state's highest office.
Part III: Raising Money
The quarterly financial reports released by campaigns showing how much money they raised are the result of months and often years of work.
Chuck Coughlin is a veteran of decades of Republican campaigns in Arizona. He knows the value of a good fundraising operation.
"It's shoe leather and work, picking up the phone and calling people," Coughlin said.
Donors who consistently give big dollars to campaigns say, for them, the checks come after building a relationship. He says relationships are the basis of strong fundraising.
"It starts with the candidate's own lists. The people you know, friends and family, business friends," said Coughlin.
Democratic strategists agree a candidate first needs to raise a significant amount of money from their own network.
"That will show the rest of the political world you can build a serious operation and you are worth investing in," said Andy Barr, Democratic strategist.
Arizona governor candidates who raised more than $100,000 by the end of 2017 seem to have captured money from those with whom they have existing relationships.
The zip codes that have donated the most to Democratic candidate Steve Farley's campaign are the ones that he represents in the Legislature.
For Democratic candidate David Garcia, much of his early financial support comes from around his workplace, Arizona State University's Tempe campus.
And for Republican Gov. Doug Ducey, the zip codes with the most donors are in Paradise Valley and Scottsdale, an area he calls home and where his former employer, Coldstone Creamery, is based.
How much did your ZIP code give? Click on the map below to find out how much each area gave to any of the three candidates.
Beyond the friends and family, campaigns must make sure to connect the candidates with the political party's base.
"There is also a pretty substantial network of donors on both sides who kinda set election priorities for the year, and then try to make investments to see that through," said Barr.
Those are often the big dollar donors. The advisors say existing relationships help expand that large contribution pool.
"Usually, the campaign calls the big donor and usually tries to make those social contacts either through friends or business," said Coughlin.
The big dollar donors have been kindest to the Ducey campaign, as of the end of 2017.
Nearly 200 people have given his reelection bid the maximum legal donation of $5,100.
That is about four times as many max donors as Farley and Garcia have combined.
How big are a candidate's donations?
As important as a candidate's social contacts are, campaign staff also helps get the donation ball rolling.
"People you hire to help you are a lot of times gonna provide sort of an initial boost for start-up campaigns," Barr said.
The campaigns, like other organizations that rely on donations, often run two fundraising operations. One for big donations and one for small donors.
"Particularly with the web these days, trying to set up a small donor fundraising operation through a campaign website that you are driving messages and small donors getting $5, $10, $15 contributions from anybody and making them part of the network," said Coughlin.
The art of raising money is not static.
Coughlin and Barr agree that campaigns that don't adapt get left behind.

Money and Politics
is a five part investigative series on what campaign finance reports tell us about the race for governor in Arizona.
See more from this series
.