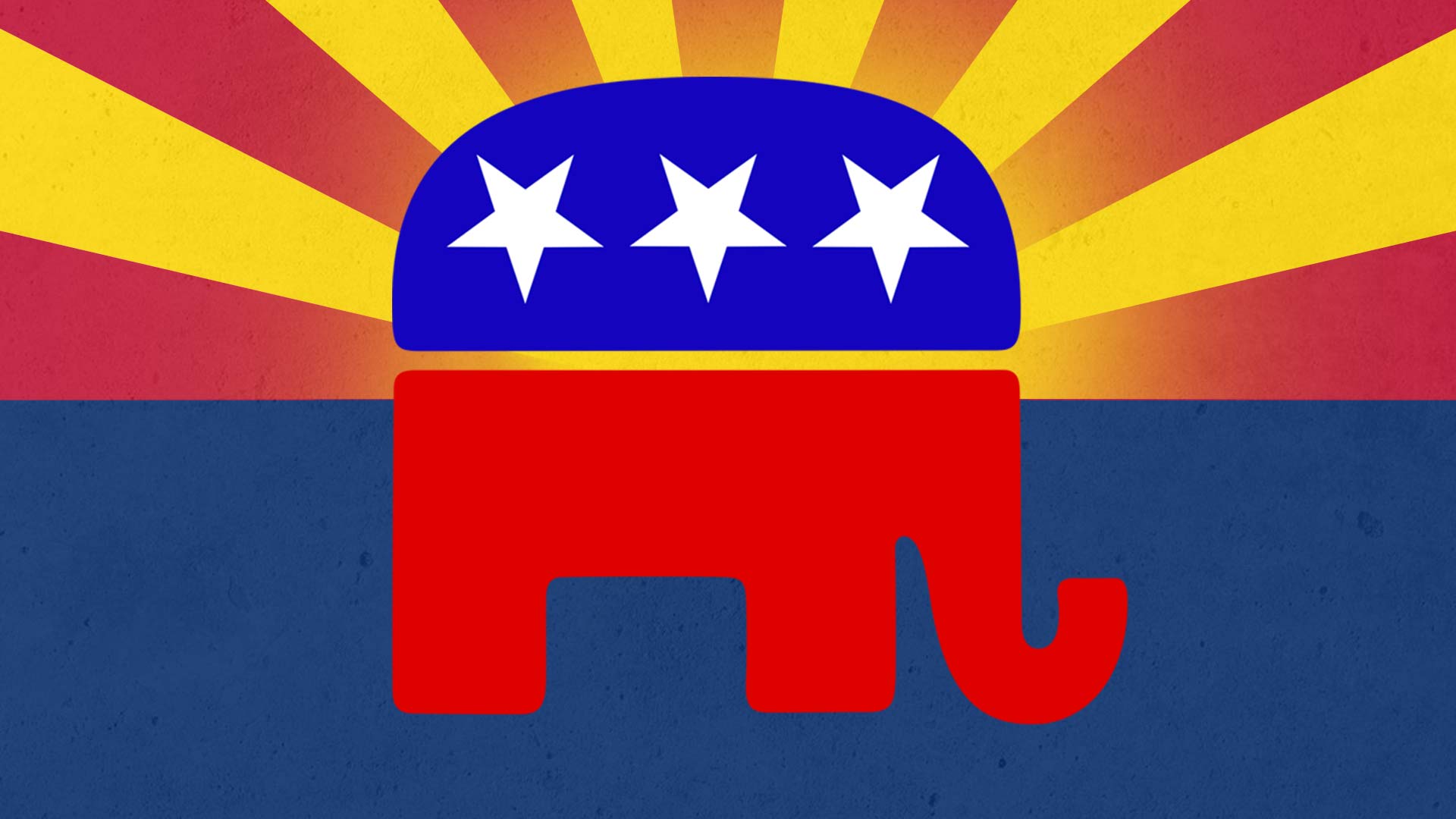 Arizona Republican Party.
AZPM
Nearly 70 percent of Arizona Republicans identify as conservatives, according to a new poll from OH Predictive Insights.
The poll — conducted June 11-12 — found that 33.5 percent of Republicans refer to themselves as "Trump Republicans," 28.7 percent as "Christian Conservative" and 5 percent as "Tea Party."
Of the remaining Republicans, 24.3 percent call themselves "moderate" and 8.5 percent said they don't know how to classify themselves.
The conservative lean of the party explains actions by elected officials.
"That also explains … why sometimes you will see some radical things come out of Arizona. It is due to the primary makeup. That's where they have to go [conservative], but then the challenge ... this year is how you pivot to the general election," said Mike Noble, chief pollster at OH Predictive Insights.
The latest statewide voter registration numbers show Republicans with a slight lead over independents. Both groups have a registration lead over Democrats in Arizona.