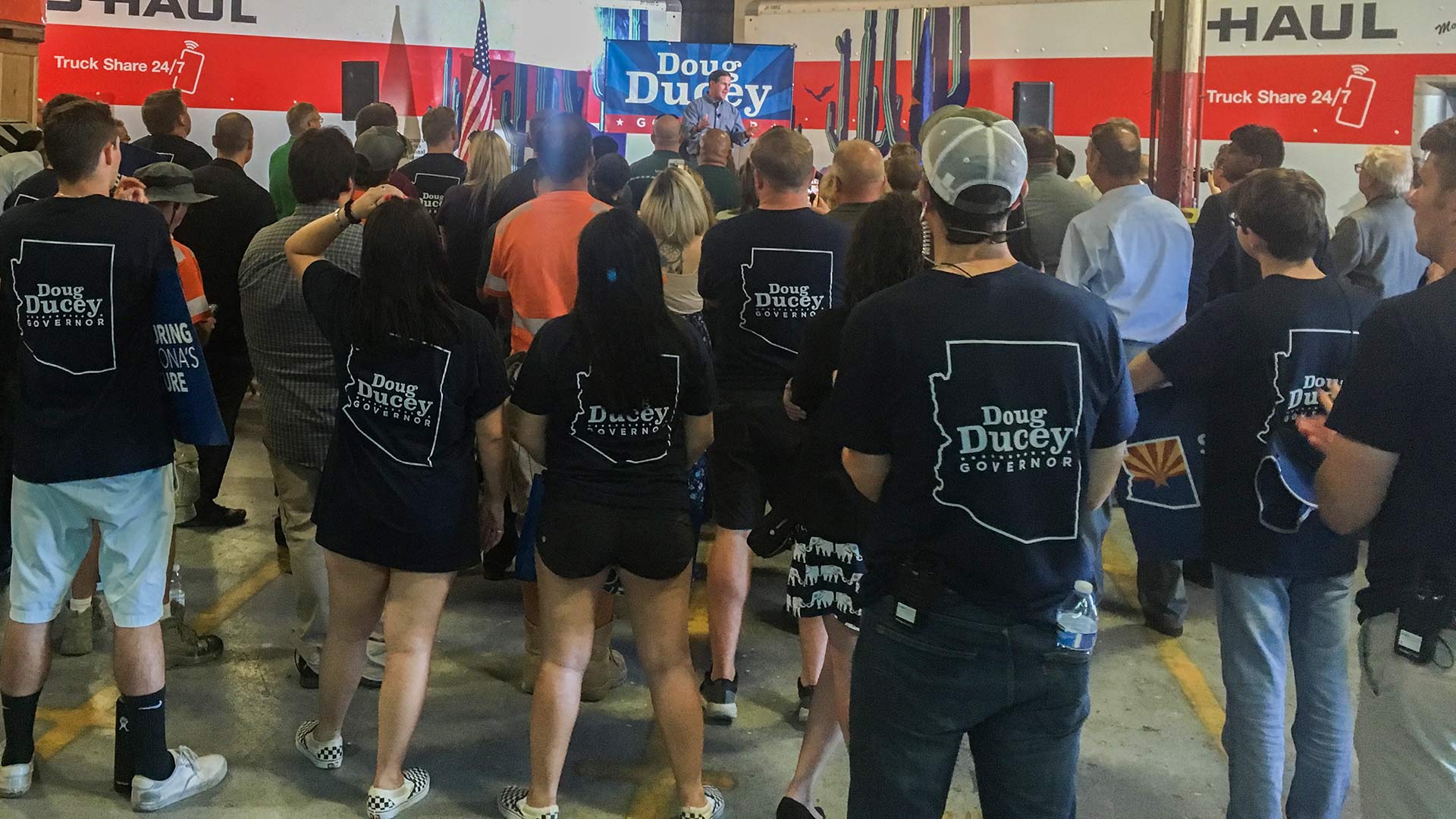 Gov. Doug Ducey at a campaign event at a U-Haul facility in Tucson, June 20, 2018.
Christopher Conover, AZPM
Standing inside a U-Haul facility in Tucson, Gov. Doug Ducey told the gathered crowd that he is ready to do more when it comes to education.
"Over the next four years, I will continue to increase K-12 education spending above and beyond inflation and I'll veto any budget that doesn't do so," Ducey said.
Ducey did not say how he would pay for that plan.
When the "Red for Ed" teacher strike began earlier this year, Ducey came up with a plan to give teachers a 19 percent raise over the next three years.
That money for raises was on top of the 1 percent raise state lawmakers and the governor gave teachers for the current school year.
Ducey also touted economic growth and border security in his Tucson stump speech.
He was introduced by Stuart Shoen, a member of the family that founded U-Haul following World War II. Shoen gave the Ducey campaign $5,100 in December of last year. Other family members made similar contributions.
The event was at a U-Haul warehouse off Prince Road. Ducey held a similar event earlier in the day at a U-Haul facility in the Phoenix area.
Ducey faces a Republican primary challenge from former Secretary of State Ken Bennett.

Stories on the statewide debate over teacher pay and education funding. Read more coverage
here
.