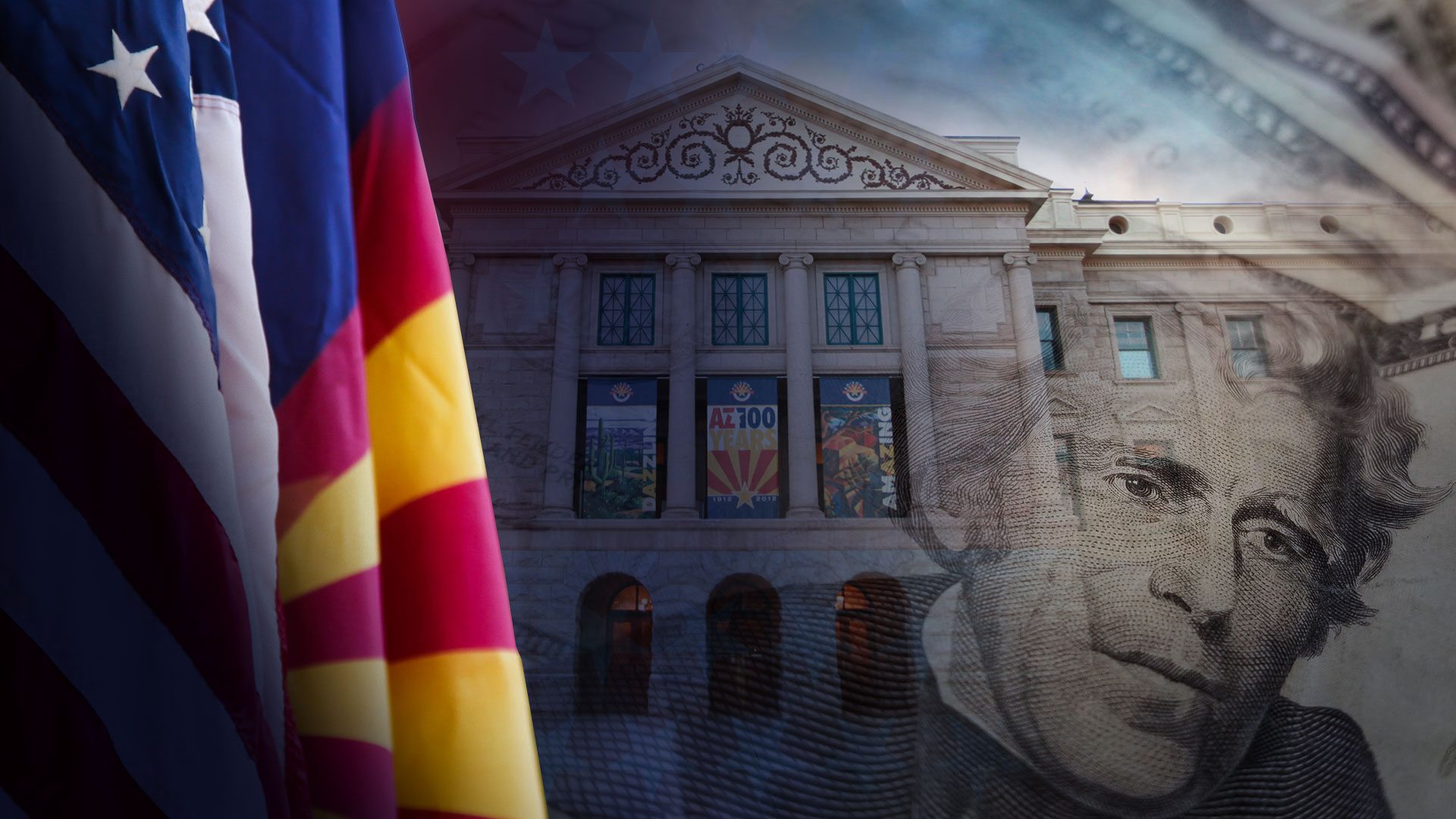 Better understanding the motivations of top-dollar donors.
AZPM Staff
This week, Arizona Public Media is taking a deep dive into the information included in the campaign finance reports for the top candidates in the race for governor, and what money means for voters in an election for the state's highest office.
Part II: 'A Seat at the Table'
It seems like there is a never-ending flow of emails, letters and phone calls asking voters for a contribution. Year-round, those solicitations come from charities and churches. But come election season, candidate gets in the mix.
But why do people give to them?
"Ideological control. They want their side, their party that they agree with to be in control of the government," said Ian Vanderwalker with the Brennan Center for Justice at the NYU School of Law.
He said the donors also want a "seat at the table."
"So that that elected official picks up the phone when they call," Vanderwalker explained.
That is the national view, what political scientists across the country say. But all politics is local, so what do donors in Southern Arizona find important?
Two big-dollar donors to gubernatorial candidates Doug Ducey and Steve Farley told Arizona Public Media what motivates them to give.
Bruce Dussenberry, the president of Horizon Moving, said he is a "policy wonk."
"Caring about public policy and our community, our state, our nation, our country. So if you care about public policy and areas that need to be improved or changed the way you do it is at the ballot box," said Dussenberry.
Bill Assenmacher, the CEO of CAID Industries, said writing that check is about bang for the buck.
"When you have a limited amount of money, which I fall into that category, you want to make sure the money you give is effective," Assenmacher said.
He said, for him, that means a candidate who is accountable in their spending and voting.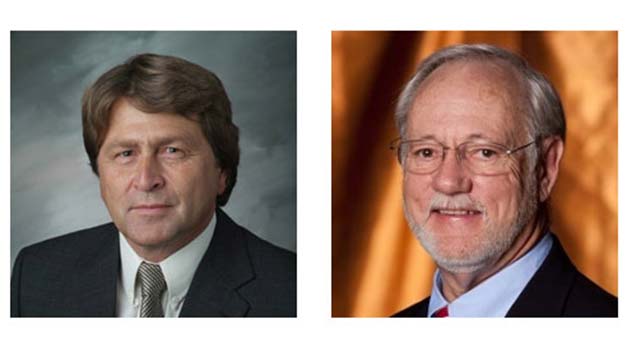 Bill Assenmacher, left, and Bruce Dussenberry

Courtesy salc.org
Neither Dussenberry nor Assenmacher said they donate to get access. But they do donate to both Republican and Democratic candidates.
"I've given money to both sides of the aisle, and if I feel a candidate has the best interest of the community at heart and isn't too hardcore right or left they might deserve my support," said Assenmacher.
"If there are two good candidates, Republican-Democrat, I'll give to both because I want to make sure they are supported. I support people who I think would make a good officer in whatever office they are running for," said Dussenberry.
But how do they decide who to give to? It often begins with relationships.
"Often I already know the candidate because they have run for another office or because of someone I know," explained Dussenberry.
He said if he does not know the candidate, he gets to know them over a cup of coffee.
Assenmacher follows a similar process.
"I don't just write checks. I usually interview and meet the people and get an understanding of their platform and how they want to make an impact in the community," Assemacher said.
Assenmacher and Dussenberry represent just two of the more than 5,000 people who donated to the three gubernatorial candidates who raised more than $100,000. Those candidates are Republican incumbent Doug Ducey and Democrats David Garcia and Steve Farley.

Money and Politics
is a five part investigative series on what campaign finance reports tell us about the race for governor in Arizona.
See more from this series
.