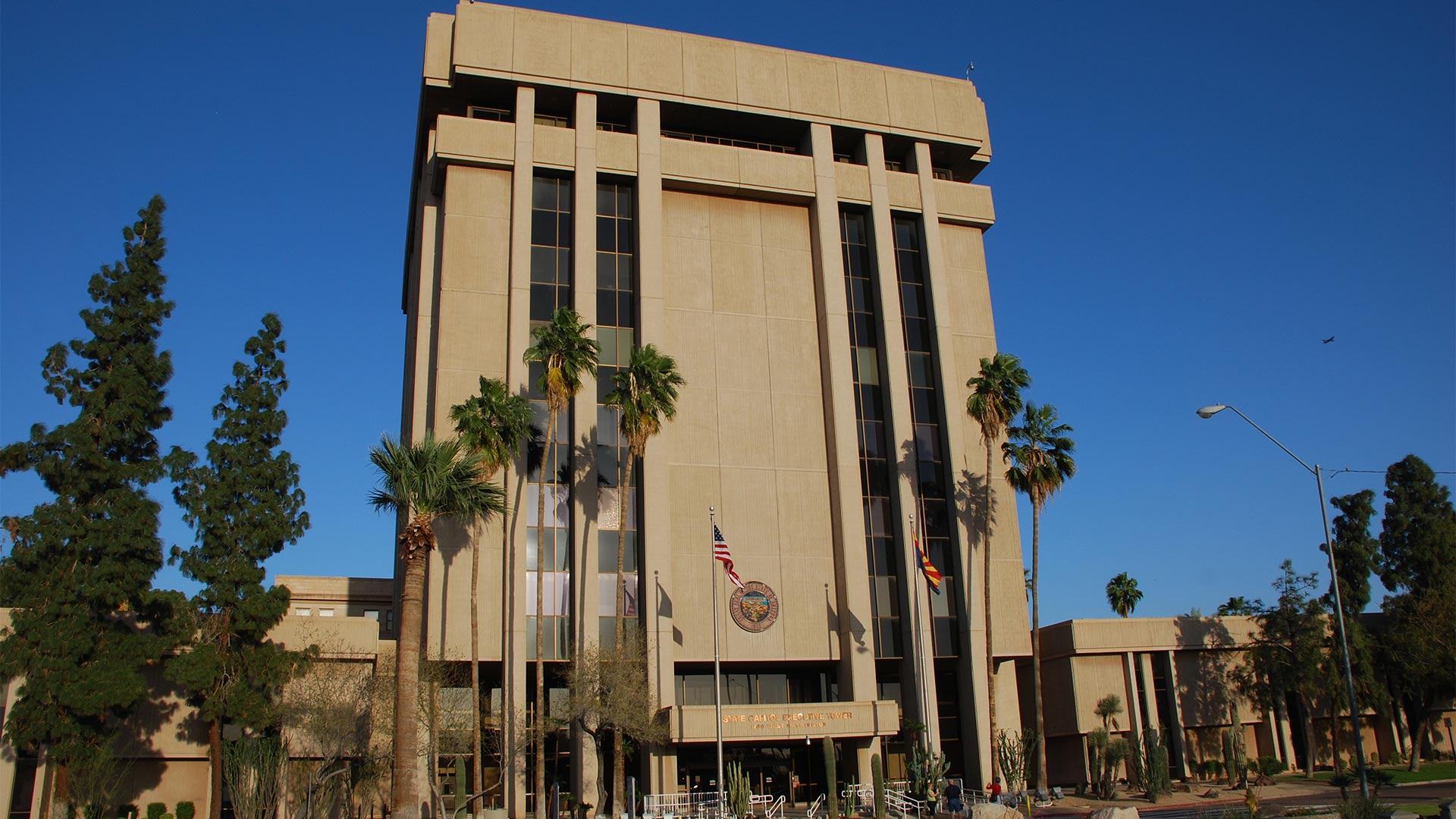 Arizona State Capitol Executive Tower
Adavyd
This week, Arizona Public Media is taking a deep dive into the information included in the campaign finance reports for the top candidates in the race for governor, and what money means for voters in an election for the state's highest office.
Part I: Donor Occupations
Months remain before Arizona's Aug. 28 primary, the first time voters will have a say about who will be governor come 2019. So far, that day only applies to Democrats in the state as there are no Republican challengers to incumbent Gov. Doug Ducey.
With months to go, millions of dollars have already poured into candidates' coffers from supporters looking to get their pick to the ninth floor of the state Capitol in Phoenix.
So, who is handing all of that money to candidates?
For the three candidates who have raised more than $100,000, the most money has come from those at the top of the business world or from donors whose working days are in the past.
For incumbent Ducey, a Republican and former executive at Coldstone Creamery, 32 percent of the $2.5 million donated to his campaign came from people who identified their occupation using titles such as president, vice president, CEO, owner or executive.
For Steve Farley, a small-business owner and graphic designer currently serving in the Arizona Senate, 13 percent of his $513,000 came from people who identify themselves with titles that put them at the top of the corporate ladder.
What are the top occupations listed for donors to Steve Farley?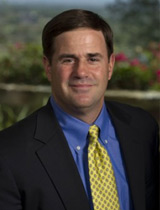 Doug Ducey
For David Garcia — an education professor at Arizona State University and a veteran who narrowly lost a bid for Arizona superintendent of public instruction — 8 percent of his money has come from business executives.
The financial involvement of top-level business people comes as no surprise to that community.
"Elected officials have a huge say over the policies that job creators will have to live under, so the idea that employers would want to weigh in on elections really actually makes sense," said Garrick Taylor, a spokesman for the Arizona Chamber of Commerce and Industry.
All three candidates receive significant amounts of money from the business community, but the strong majority of those dollars go to Ducey's campaign.
Business leaders have given him about eight times as much as they've given to the two Democrats combined.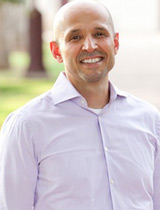 David Garcia
Taylor said this could be because the business community likes the direction the state is going.
But a national campaign finance expert said there is another reason a figure like Ducey would lead in contributions from the business community.
"They have a fiduciary responsibility to return a profit to their shareholders," said Sheila Krumholz, executive director for the Center for Responsive Politics. "And, often, giving a political contribution to a safe incumbent is a pretty good investment."
Ducey will go through only one election in 2018, unless a Republican challenger emerges. Farley and Garcia must run against each other and at least one more candidate, Kelly Fryer.
What are the top occupations listed for donors to Doug Ducey?
According to the Eagleton Institute for Politics at Rutgers University, incumbent governors are heavily favored by American voters. The institute found that from 1980-2013, 79 percent of governors won their re-election bids.
Incumbents could look good to business executives for another reason.
"I think the business leaders value predictability, knowing that their regulatory burdens are going to be the same from day to day, that their tax obligations aren't going to vary widely from year to year," said the Arizona Chamber's Taylor.
The Arizona Chamber of Commerce and Industry endorsed Ducey when he ran for the first time in 2014, and Taylor stands by that choice.
"I don't think I'm breaking news that I would anticipate that [endorsing Ducey] is something we would look to do, but no, no official endorsement," he said.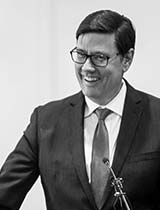 Steve Farley

Courtesy Farley for Arizona
But just because Ducey is leading in donations from executives does not mean that is exclusively his domain.
In 2017, more than $100,000 was given to the Democratic candidates by people who identify as a business leader.
"[Reasons for donating] vary, not only from industry industry but from donor to donor," said Taylor. "You might have leaders of two different businesses in the same industry who make different choices when it comes to the political season."
He said executives are not a monolith, and have a variety of reasons for giving.
Another top donor group for all three of the top earners are retirees, a trend that the Center for Responsive Politics' Krumholz said follows national trends.
People of retirement age make up a significant portion of Arizona's electorate. Census estimates show nearly 1.2 million Arizonans are 65 or older, making up roughly 17 percent of the population.
But the say retirees have in elections outpaces that.
"More than anything, retirees vote," said Dana Kennedy, state director for AARP Arizona.
According to data from the Arizona Attorney General's office, people 65 and older make up 28 percent of registered voters in the state. During the last presidential election, they represented more than a third of all votes cast.
"They're going to continue to vote, and they're going to invest in [politicians they believe] will invest in them," said Kennedy.
They invested in candidates for governor to the tune of more than half a million dollars in 2017.
Sen. Farley received 31 percent of his donations from people who listed their occupation as retired. Gov. Ducey's total was 11 percent, and Garcia received 10 percent.
What are the top occupations listed for donors to David Garcia?
The Center for Responsive Politics has noticed the growth in retiree giving nationwide, as seniors shed the reputation of people who are pinching pennies and living on a fixed income.
"There are a lot of affluent pensioners out there that the candidates are beating a path to their door to seek their support," said Krumholz.
"And they're definitely engaged," said AARP's Kennedy. "They spend more time watching television, they spend more time online probably than your general [voter]."
While Farley's campaign has received the largest share of retiree dollars, the Ducey campaign has received the most dollars from the group. They have given the Ducey campaign nearly $282,000. The two Democrats received $210,000 combined from the group.
AARP's Kennedy is not surprised by that.
"I think that retirees are all over, but if you look at a voting bloc, they often, especially the baby boom generation, lean more conservative," she said.
Kennedy said her organization's members tend to be most concerned with health care issues. On the national level, they are very concerned, she said, with Medicare. And on the state level, they show heavy interest in the Arizona Health Care Cost Containment System and the Arizona Long Term Care Program.
Other issues include taxes and transportation and transit.
"They may lose their keys one day and not be able to drive, so transportation and making sure that where they live that they're able to get to their doctor's appointments and shopping," said Kennedy.
---
The Center for Responsive Politics' Krumholz said for many, donations are less about helping a candidate win and more about ensuring access to a winner.
"This is not money that is bent on reshaping who wins office so much as ensuring an open door for those in office," she said.
And that open door may include an opportunity to talk about a topic with whoever wins office.
How much did your ZIP code give? Click on the map below to find out how much each area gave to any of the three candidates.

Money and Politics
is a five part investigative series on what campaign finance reports tell us about the race for governor in Arizona.
See more from this series
.