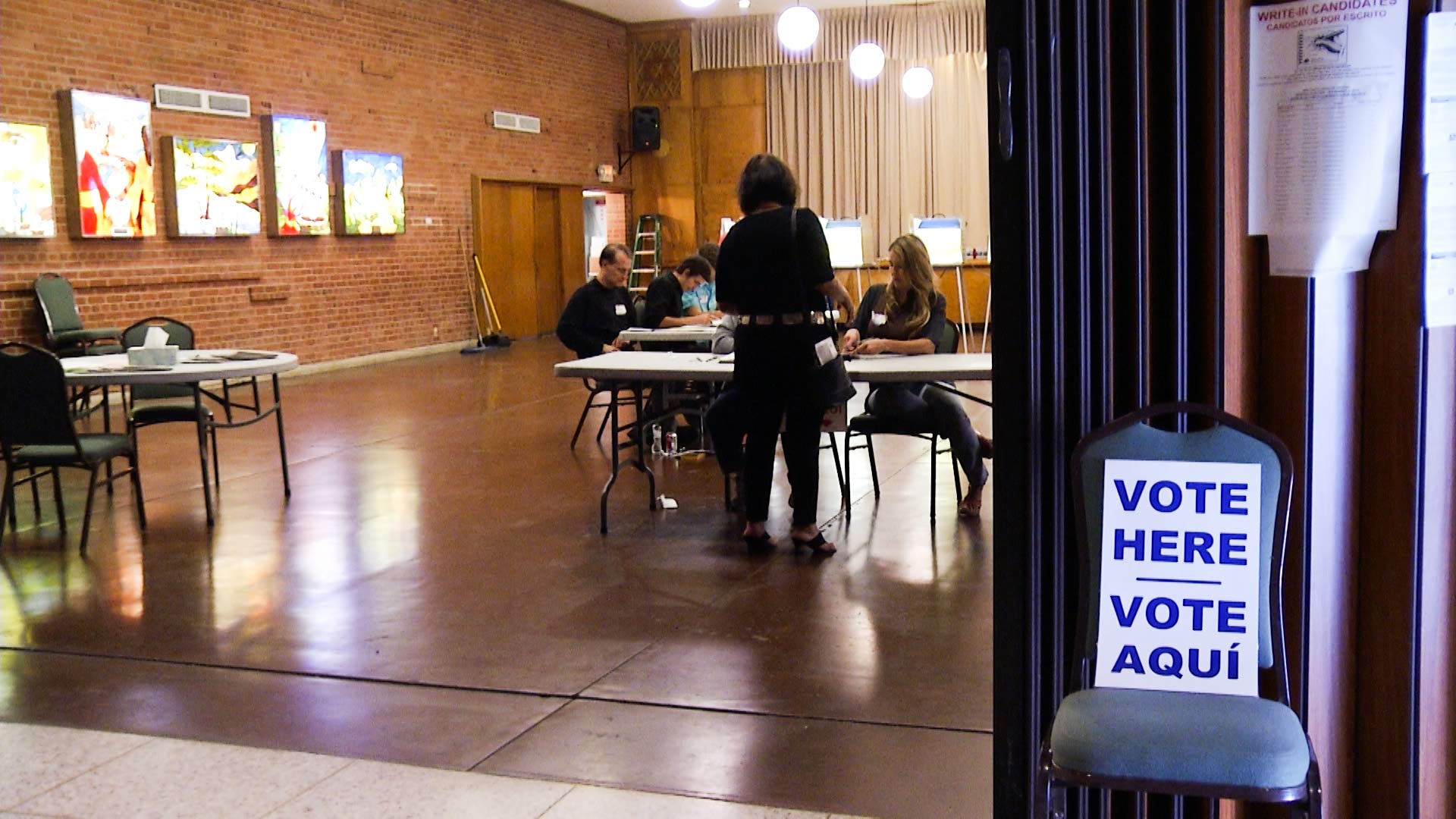 Volunteers check voter registration at a voting station.
AZPM Staff
The final day to get on the ballot in the August primary in Arizona saw some surprises, including the qualification of twelve people to run for the 2nd Congressional District, in Southern Arizona.
Four Republicans will face each other in the race in hopes of getting through to the general election in November, and seven Southern Arizona Democrats are also vying for their party's nomination in that district. One member of the Green Party is also on the ballot.
The 2nd Congressional District seat opened up when Rep. Martha McSally joined the race for the U.S. Senate seat left open by Sen. Jeff Flake's retirement.
McSally is joined in a Republican Senate primary by Kelli Ward and Joe Arpaio.
Two Democrats, Rep. Kyrsten Sinema and Deedra Abboud, will face off in the Democratic Senate primary.
Eve Reyes-Aguirre is on the ballot for U.S. Senate representing the Green Party.
Former Arizona Secretary of State Ken Bennett qualified for the ballot in the governor's race, forcing a primary with Gov. Doug Ducey.
Democrats Steve Farley, Kelly Fryer and David Garcia all qualified to run for governor.
Libertarian Kevin McCormick also qualified to run for Governor.
Former state House member Don Shooter qualified to run for the state Senate from Yuma.
Shooter was expelled from the House earlier this year amid allegations of ongoing sexual harassment. He was the first member of a state Legislature removed from office as part of the #MeToo movement.