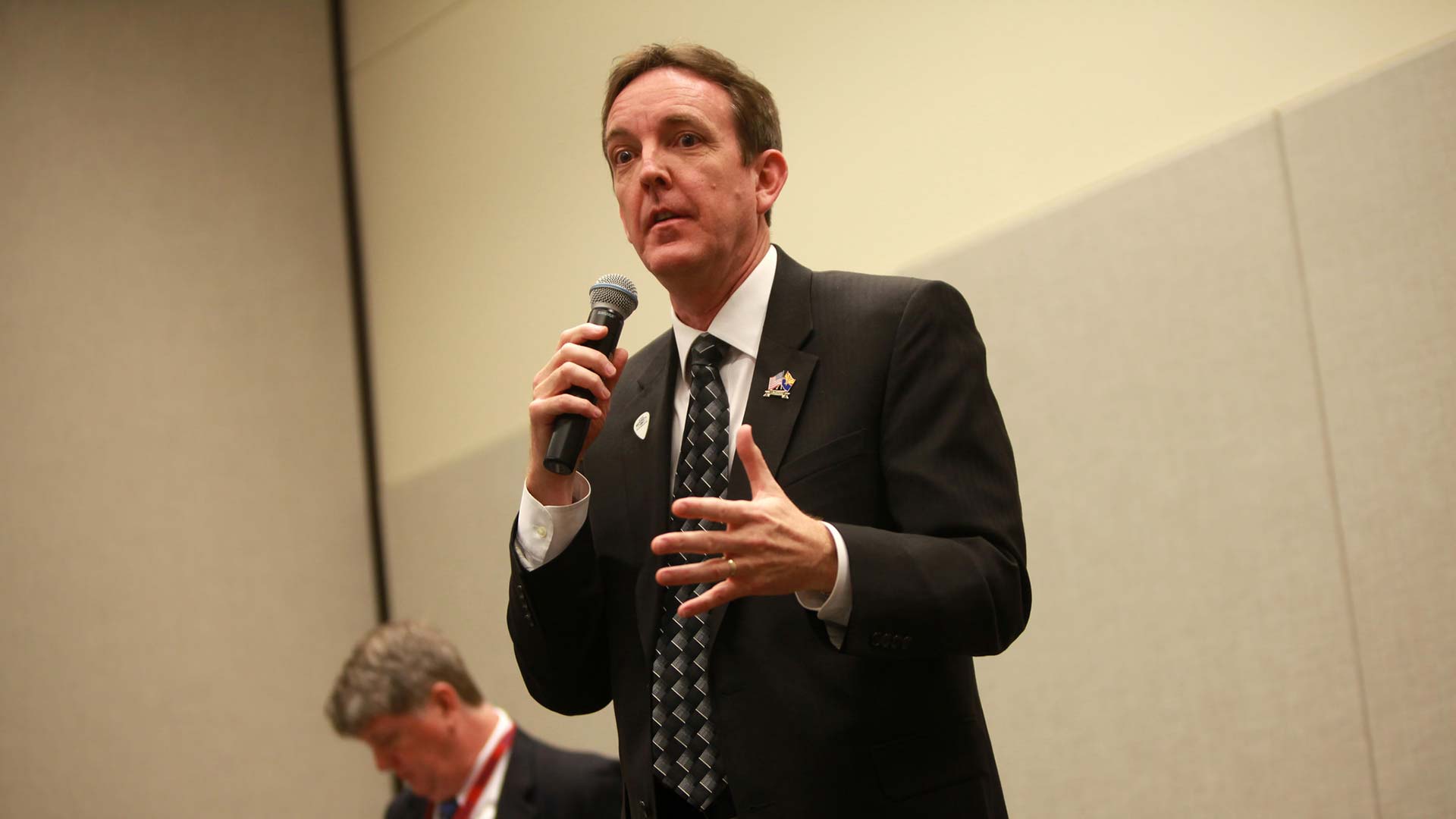 Former Arizona Secretary of State Ken Bennett, in 2014.
Gage Skidmore, Western Center for Journalism via Flickr
PHOENIX — Former Arizona Secretary of State Ken Bennett says he will challenge Gov. Doug Ducey in this year's Republican primary election.
Bennett told Phoenix's 12 News late Friday that he's filed papers to run and that he's concerned about fiscal aspects of Ducey's proposal for teacher pay raises.
A Tucson native, Bennett served on the Prescott City Council, the state Board of Education and in the Arizona Senate before newly elevated Gov. Jan Brewer appointed him as secretary of state in 2009 to replace her in that office. Bennett won a full term of his own in 2010.
Ducey defeated Bennett and four other Republicans in the 2014 primary for governor. Bennett also lost a race for the party's nomination in the 1st Congressional District in 2016.
Want to know more about this year's race for governor? Check out our series Money and Politics, all about campaign finance.