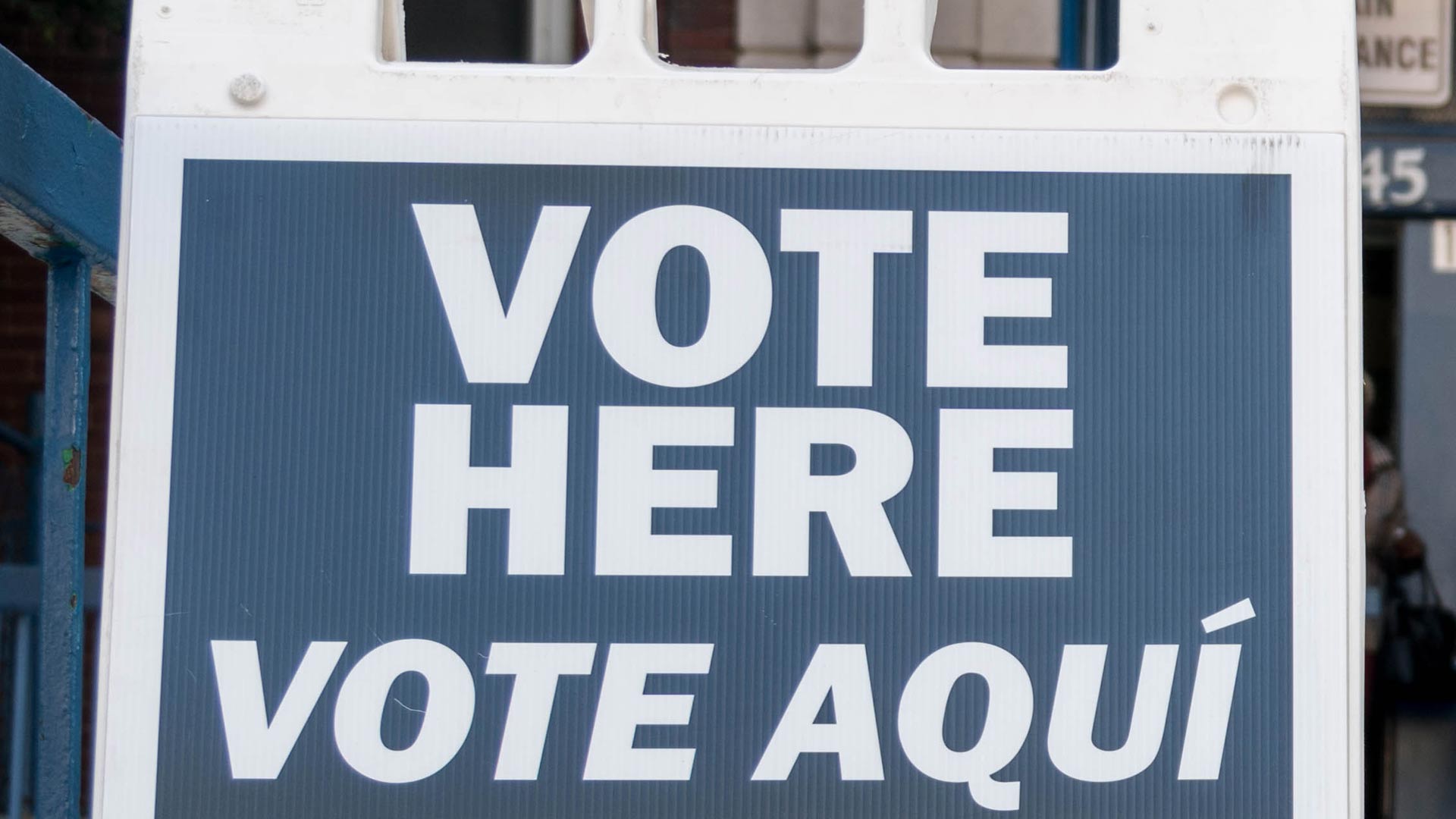 A Vote Here sign outside a polling place.
Lorie Shaull
Education may have a strong impact on the race for governor in Arizona this year.
A poll by Emerson College found that 64 percent of respondents think there is not enough funding for education in Arizona.
That belief, according to the director of the poll, is likely showing when looking at the primary party candidates.
In the race for the Democratic Party nomination, 30 percent of those surveyed favored Arizona State University education professor David Garcia, while 13 percent favored state Senator Steve Farley and nine percent favored YWCA of Southern Arizona CEO Kelly Fryer.
Primary election day is within weeks of the start of the next school year, leading Emerson Poll Director Spencer Kimball to think education will remain fresh in the minds of voters.
"That will work well for Garcia if, as the school year comes up, people are thinking about education and if they're happy with the system," he said. "Here's a person that will resonate with those voters."
In the Republican primary, incumbent Doug Ducey is polling at 44 percent while former Secretary of State Ken Bennett is at 22 percent.
Gov. Ducey's approval ratings are not as favorable as his primary election numbers, according to Kimball.
Of those polled, 31 percent approved of the job Gov. Ducey is doing, while 39 percent disapproved.
Kimball said the numbers are comparable to how Arizonans see President Donald Trump. Emerson polling found the president has 43 percent approval and 49 percent disapproval in Arizona.
"So while [Ducey's] disapproval ratings aren't as high as the President's, his approvals also [are not as high]," he said. "They're very concerning, for an incumbent to be in the low 30s at this juncture."
The poll surveyed 650 registered voters in Arizona, and had a margin of error of four percent.