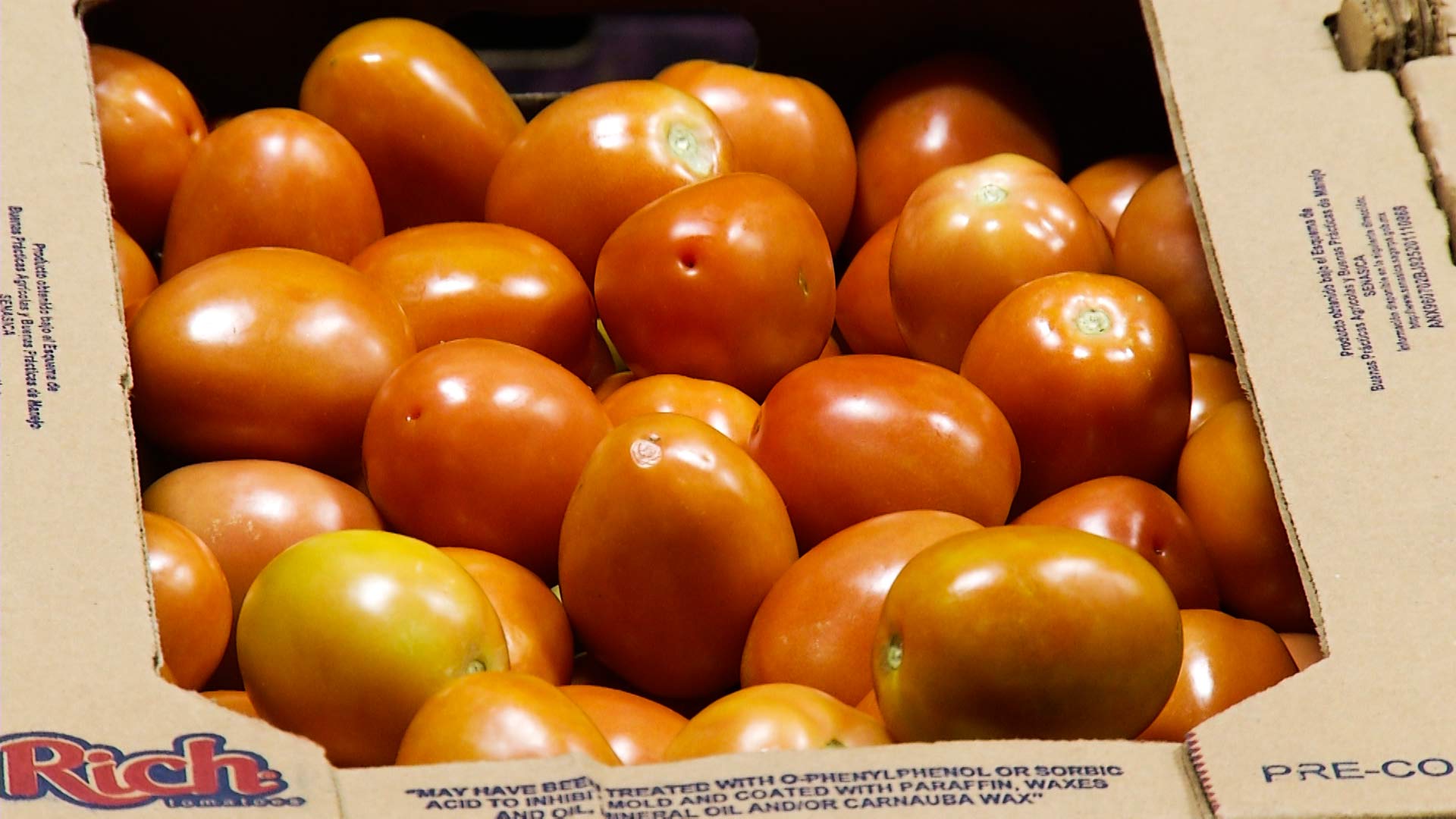 Tomatoes on their way north across the U.S.-Mexico border.
AZPM
The members of the Arizona House Committee on State and International Affairs sent a letter to U.S. Commerce Sec. Wilbur Ross on behalf of the agriculture industry in the state.
The nine members of the committee asked Ross to not withdraw the U.S. from the Tomato Suspension Act. The act is a two-decade-old agreement between U.S. and Mexico that allows for easy tomato trade between the two countries.
Tomato growers in Florida want the nation to withdraw from the agreement to better protect their crops.
The letter from the bi-partisan committee in Arizona points out that in Santa Cruz County, which includes a port in Nogales, cross-border agricultural trade accounts for 22 percent of jobs and $437 million of economic output.