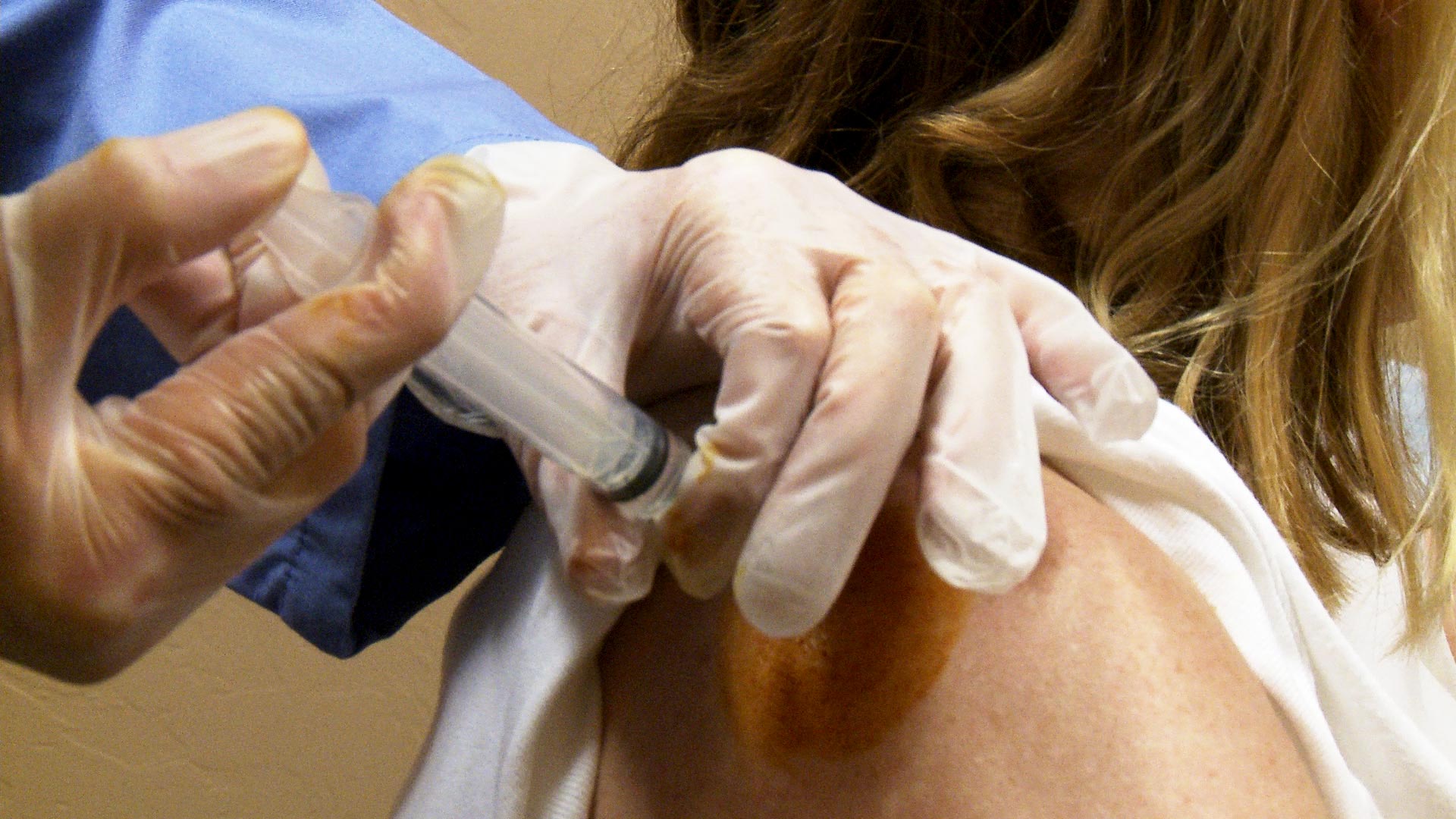 A file image of a patient receiving a vaccine.
AZPM Staff
The Arizona Department of Health Services and Pima County say an out-of-town visitor to the Tucson area may have exposed people to measles. Of particular concern is Monday, April 29 at Tucson International Airport between 6 a.m. and 10:40 a.m.
County officials said they are working to quickly identify "any possible exposures that may have occurred while this person was visiting Pima County."
Measles spreads when an infected person coughs or sneezes, according to health officials. Symptoms usually appear seven to 12 days after a person is exposed.
Health officials say if you think you may have measles, call your doctor or hospital before going in so they can arrange a time and limit exposure to other people.
The Health Department said you are immune to measles if you received two doses of the MMR vaccine if you were born after 1957. For people born before that, one dose was necessary in order to be immune.