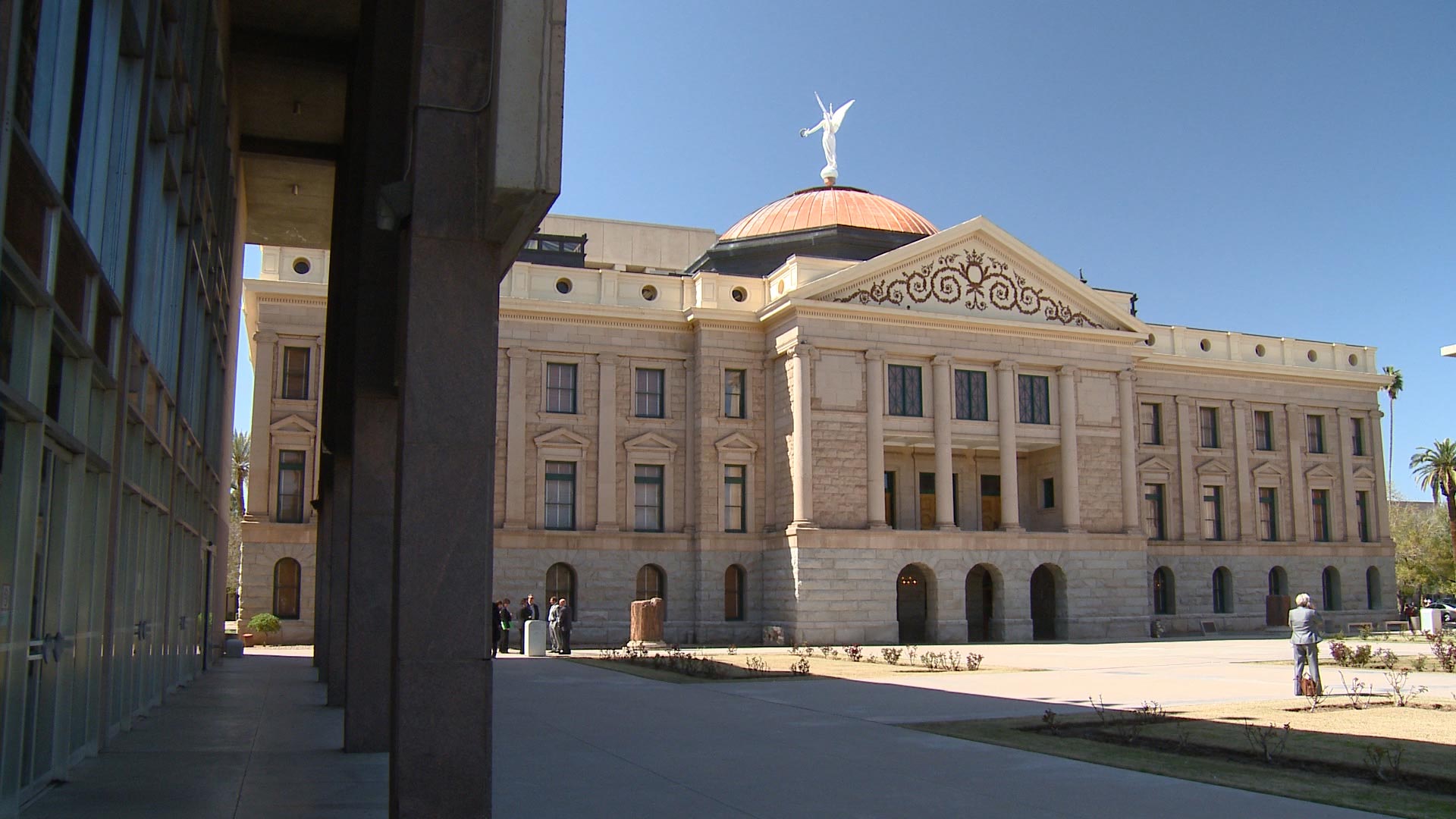 Arizona State Capitol building.
AZPM Staff
Democrats in the Arizona House tried to bring up the Equal Rights Amendment for a vote Tuesday afternoon.
The amendment to the federal Constitution calls for equal rights for women. Congress allowed ratification votes until 1982 but in recent years states have again tried to ratify the amendment.
Only one more state needs to ratify the ERA in order for it to reach the necessary number for adoption, though it is legally questionable if it would be added to the Constitution because the congressionally imposed deadline has passed.
Before a vote could be taken in the Arizona House, Republicans moved to keep the vote from happening.
Republican Rep. Michelle Udall told the House, the ERA has nothing to do with equal pay.
"This has been used in other states, the ERA has been passed to defend abortion laws and to support abortions being given as a right. And so, I cannot, in good conscience, do anything that would further that cause," said Udall.
House Democrats wondered aloud why Republicans are against the ERA. Democratic leader Charlene Fernandez turned her argument to the preamble of the U.S. Constitution, specifically forming a more perfect union.
"Isn't that what we are trying to do? Make this country, that we all love, more perfect? Ladies and gentlemen, we have nothing to fear from equality." Fernandez said.
The Republican move to block the vote passed along party lines.
This is not the first year Arizona Democrats have tried to bring up a ratification vote for the ERA.