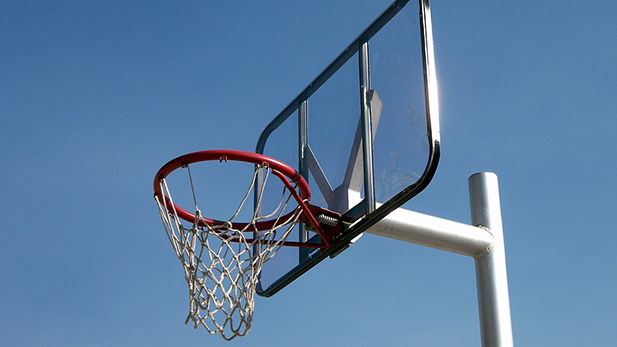 Via Pixabay
A federal judge in Tucson has ruled that transgender girls may now compete on sports teams that align with their gender identity. The injunction on the Save Women's Sports Act, which was signed into law just last year, comes as some districts begin heading back to school.
The plaintiffs, who are two transgender girls, argue that since they have not undergone male puberty and do not have any "competitive or physiological advantage over their non-transgender peers on these teams" then they should have the opportunity to play on girls' sport teams.
U.S. district judge Jennifer Zipps agreed.
"Transgender girls, who have not experienced male puberty, play like girls," Zipps wrote. "There is no logical connection between prohibiting them from playing on girls' sports teams and the goals of preventing unfair competition in girls' sports or protecting girls from being physically injured by boys."
Read the injunction on the Save Women's Sports Act.

View at Google Docs
|

Download File
The plaintiffs argued that the law violated the Equal Protection Clause found in the Constitution and federal nondiscrimination laws, such as the Americans with Disabilities Act and Title IX. The judge agreed, going as far to say that it even treated transgender boys differently from transgender girls by creating an "undue burden."
"Contrary to the asserted safety goal, the Act does not protect transgender boys–identified by Defendant Horne and Intervenors as 'biological girls.' In fact, the Act allows 'biological girls' to play on boys' sports teams, subjecting them to the alleged risks of that association. This is allowed prepuberty and without regard for whether the transgender boy is receiving testosterone enhancements."
State Superintendent of Public Instruction Tom Horne, a defendant in the case, plans to appeal.
"We will appeal this ruling," Horne said in a press release Thursday afternoon. "This will ultimately be decided by the United States Supreme Court, and they will rule in our favor. The Plaintiffs in this case claimed that this only involves pre-pubescent boys, but we presented peer-reviewed studies that show pre-pubescent boys have an advantage over girls in sports. The only expert presented by the Plaintiffs was a medical doctor who makes his money doing sex transition treatments on children and who has exactly zero peer-reviewed studies to support his opinion."