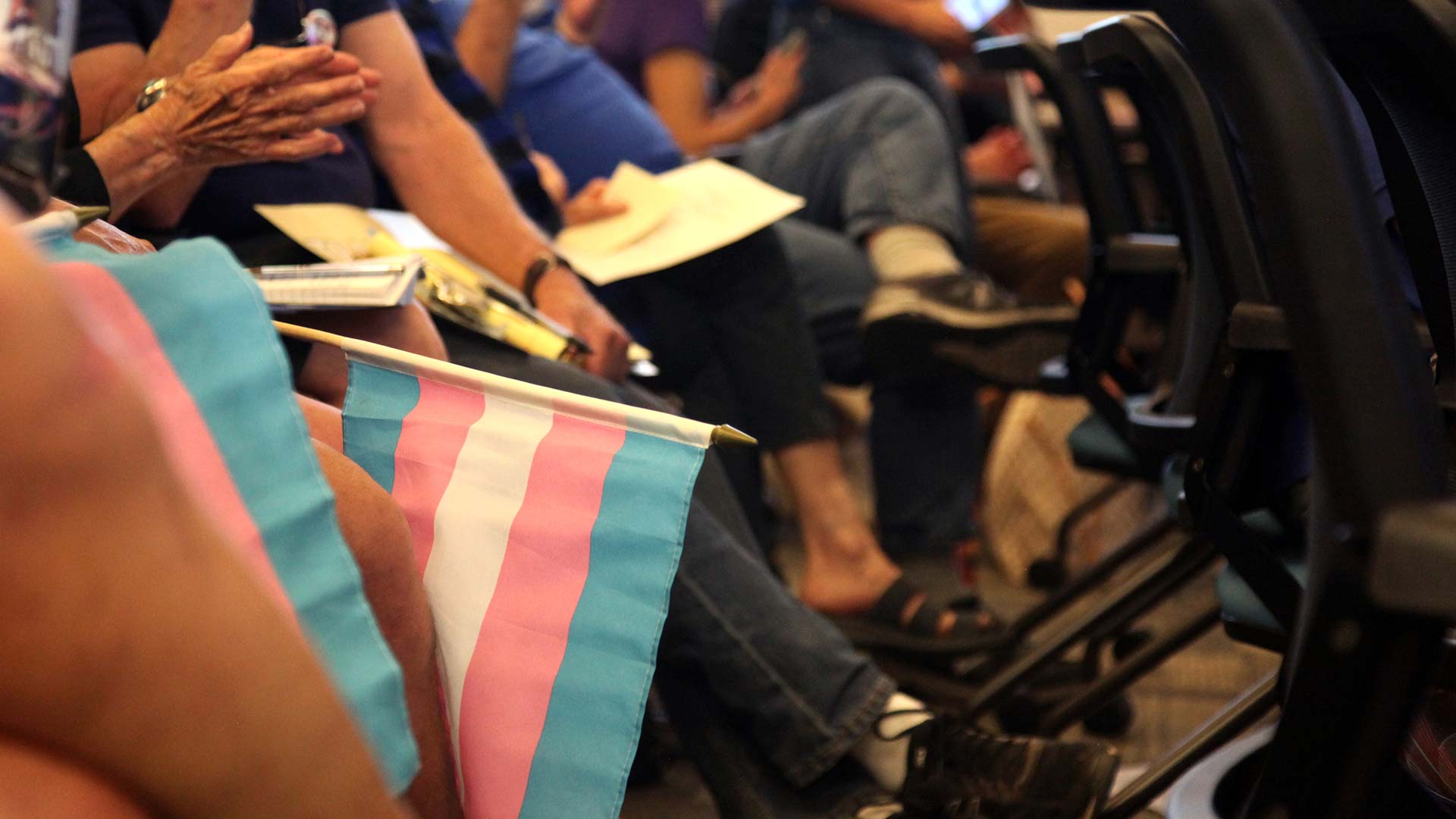 Transgender pride flags filled a Catalina Foothills School District Governing Board meeting on Tuesday, April 11, 2023.
Paola Rodriguez/Arizona Public Media
The legal battle for transgender rights continues after a federal court in Tucson yesterday granted class-action certification in a case that could affect transgender Arizonans across the state.
Arizona requires that a person must prove that they've undergone what the law calls a "sex change operation" in order to change the gender marker on their birth certificates.
In 2020, three families with transgender children filed suit saying this requirement violates the Equal Protection and Due Process Clauses in the Constitution.
In their initial filing, the families argued that "in most cases, minors do not undergo surgery" as part of their transition. As a result, because their birth certificate does not match their sex, they contend the law forces trans youth to publicly disclose their transgender status, which exposes them to discrimination.
The National Center for Lesbian Rights, along with Cooley LLP and Osborn Maledon, P.A., initially filed the case on behalf of the three transgender youths who sought to correct their birth certificates.
"The stories of our clients are just a small representation of the thousands of individuals born in Arizona who are unable to amend their birth certificates to reflect who they are," said Rachel Berg, a NCLR staff attorney. "We are thrilled that this case will now apply to all transgender individuals born in Arizona who wish to amend their birth certificates to accurately reflect their gender identity. Access to correct identity documents is critically important to the health and well-being of transgender people."
Read the judge's decision on class certification.

View at Google Docs
|

Download File