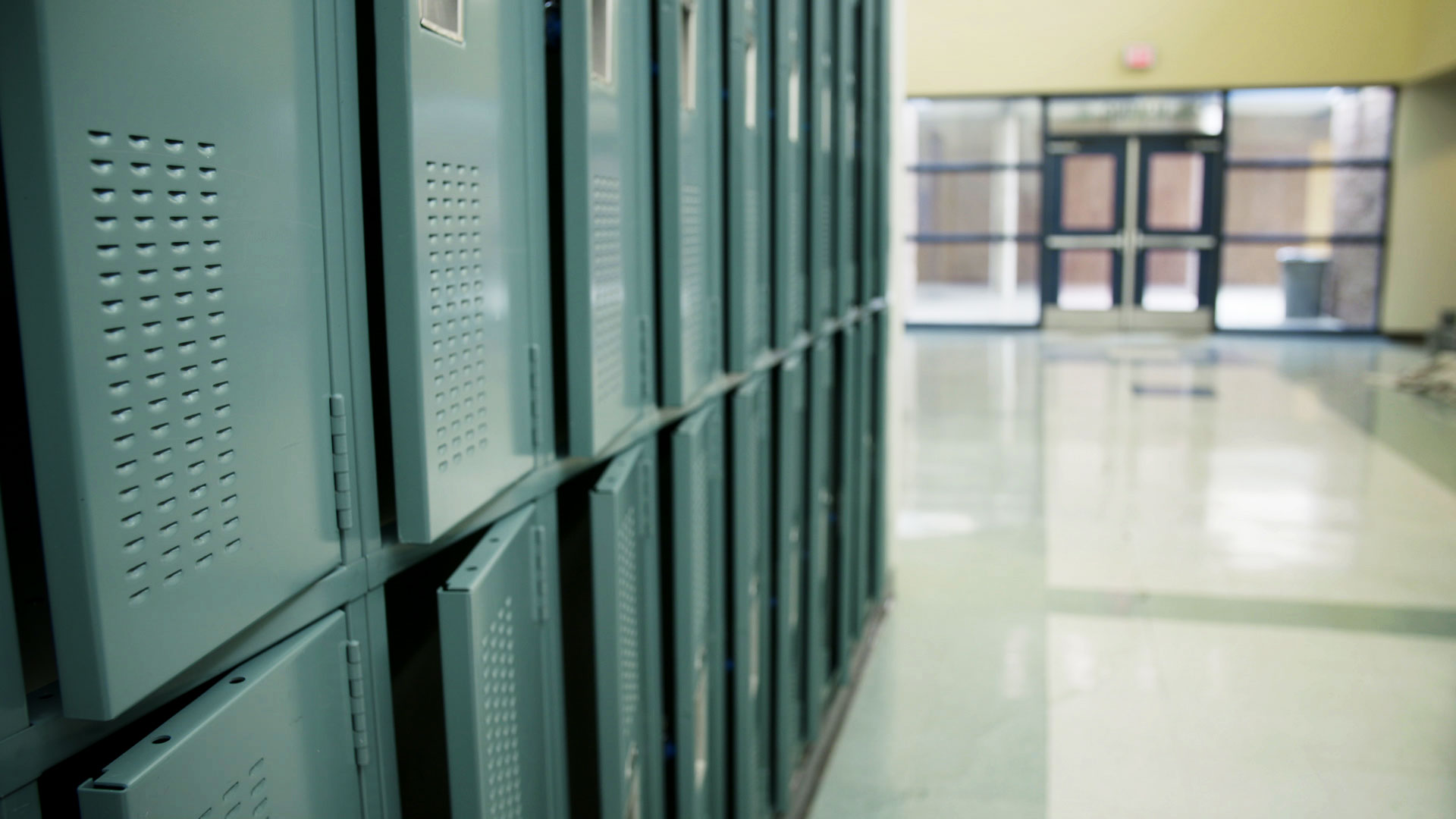 File image of a row of lockers in a school.
AZPM Staff
The Arizona State Board of Education will not be taking action against schools that use a 50-50 dual language immersion model for English Language Learning students following a formal opinion from Arizona Attorney General Kris Mayes.
Mayes says that the state board has the authority to modify its Structured English Immersion models–not State Superintendent of Public Instruction Tom Horne.
"The ELL Statutes do not authorize the Superintendent or the Department to determine that a school district or charter school is not in compliance with the ELL Statutes. Rather, the Superintendent's and the Department's role in implementing the ELL Statutes is limited to monitoring and referring school districts and charter schools to the Board for a finding of noncompliance," the opinion said.
Last month Horne said Arizona's 50-50 dual language immersion model is illegal, and he threatened to withhold funding from schools that keep using it. The opinion will allow for school districts and charter schools to continue utilizing the approved model.
However, Mayes did not give an opinion on whether the model satisfied requirements from Proposition 203, the 2000 ballot measure that limited the type of instruction available to students learning English.
"The Board has adopted several such models, including the dual language immersion model. Second guessing that determination would require a fact-intensive inquiry into the Board's processes, the contents of the dual language model, and a comparison of those contents to the ELL Statutes," the opinion reads. "This is not the type of record on which an official legal determination should be made, and this Office declines to attempt such a fact-dependent analysis in the context of an official request for an Opinion."
Moving forward, if the board wishes to modify the policy, a majority vote from the board, which includes Horne, is required.
Mayes' opinion was quickly celebrated by supporters of the dual language programs.
Daniel Hernandez is the government affairs director for Stand for Children Arizona, an advocacy group that petitioned to keep the dual language model. For them, the work is not over yet.
"We will now turn our attention to communicating this vital information to all school districts impacted, ensuring they understand that they are protected and the Dual Language programs for their students can continue without fear."