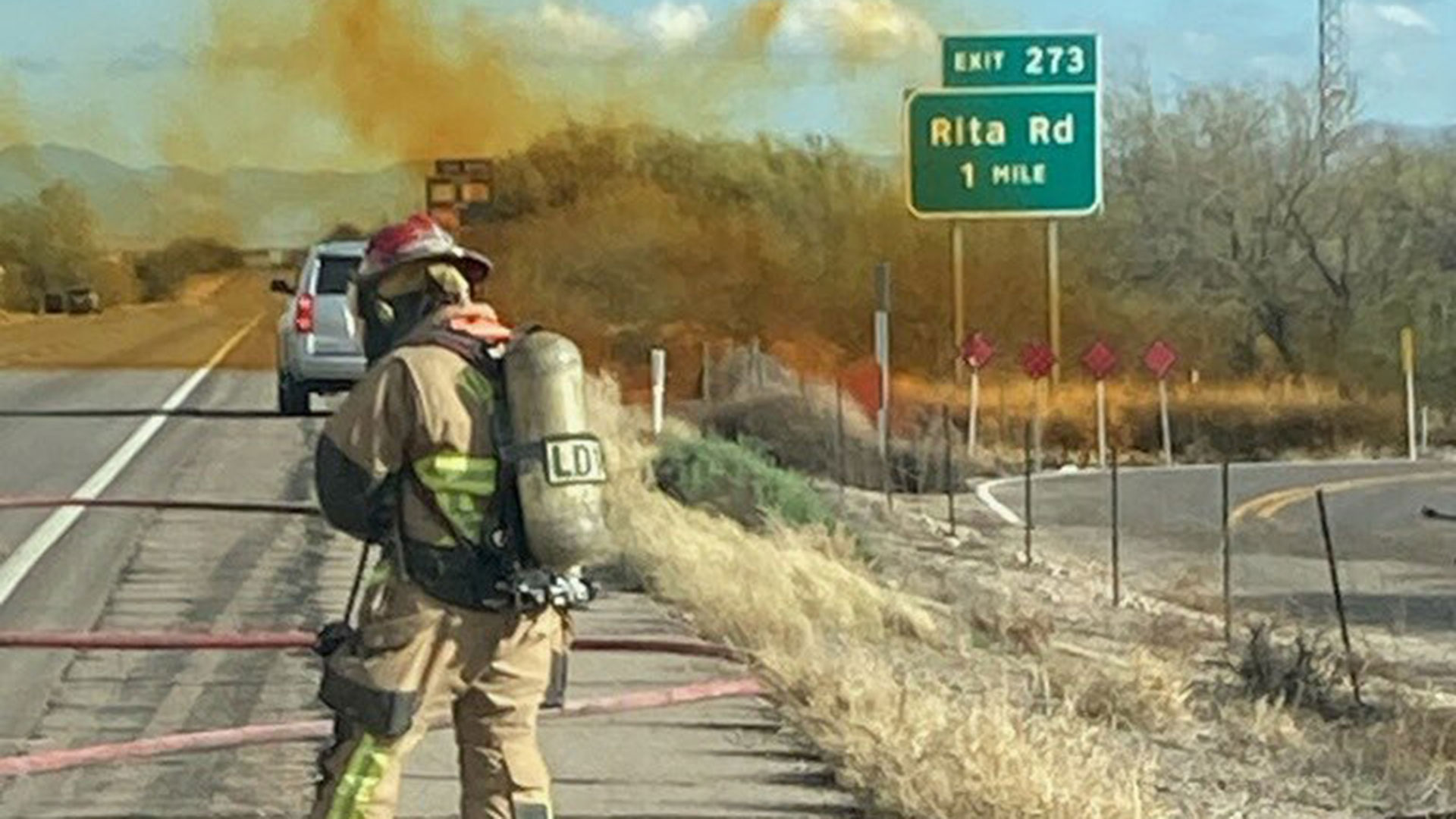 Tucson Fire Dept on Twitter
This is a breaking news story and will be updated as we receive information.
Update 7:15pm: Arizona Department of Public Safety, Tucson Police Department and Tucson Fire Department have ordered the evacuation of a one half mile perimeter around the incident and have directed those outside of the evacuation area but within a mile of the incident to shelter in place.
DPS reiterated on Twitter that the closure will be "extensive" and drivers "should anticipate an impact on their Wednesday morning commute."
Update 5:33pm: The Arizona Department of Public Safety said the truck involved in the collision was "hauling liquid nitric acid. Interstate 10 remains closed in both directions between Rita and Kolb roads in Tucson. Motorists should continue to avoid the area and seek an alternate route."
Update 4:50pm: Pima County Sheriff's Department has instructed all personnel at University of Arizona Science and Tech Park to evacuate, per a university emergency alert message.
Original story
Interstate 10 is closed in both directions as crews battle a fire that appears to have started when a semi-truck overturned in the median shortly after 4:00 pm Tuesday.
There is no estimate for when the interstate will re-open.
Pictures on social media show the truck on its side, and on fire.
The county is warning people within a mile of the incident to shelter in place, and turn off any source of outside air, such as heating units. They also ask travelers to avoid the area.