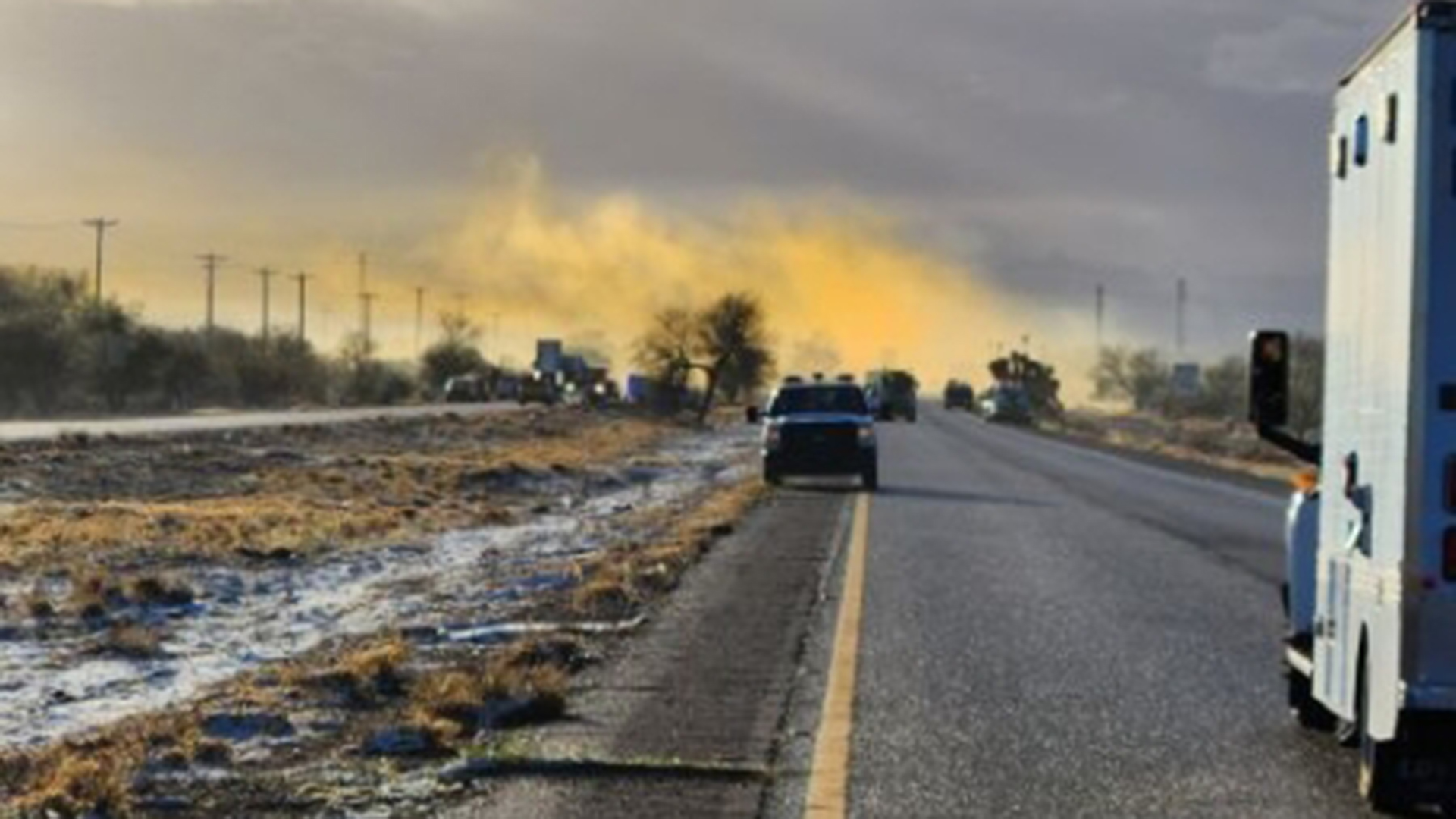 AZ DPS
Interstate 10 remained closed between Kolb and Rita roads as of Wednesday afternoon after a deadly crash on Tuesday released nitric acid.
The closure has also prompted evacuations and warnings to stay indoors and turn off devices that may pull in air from outside of a building.
Now, officials from the Arizona Poison and Drug Information Center and the Pima County Department of Health are warning that exposure to the gas of 15 minutes or more could irritate the lungs.
"People who drove through this for a few seconds, a few minutes really aren't going to get enough of it to be symptomatic unless they were extremely close to the source and were inhaling more of the nitric acid itself," Arizona Poison and Drug Information Center's Steven Dudley said.
Nitric acid produces nitrogen dioxide, which is a mild irritant to humans. Symptoms from gas exposure can take 24 hours or more to set in and affect your body.
"Typically around that timeframe or sooner you would expect to see difficulty breathing, wheezing, shortness of breath, those types of symptoms primarily," Dudley said. "And so if we haven't seen any of that, chances are heavily favored that these folks who are within this exposure area are going to be just fine."
Anyone with those symptoms should be seen by their doctor or head to an urgent care center or emergency room.