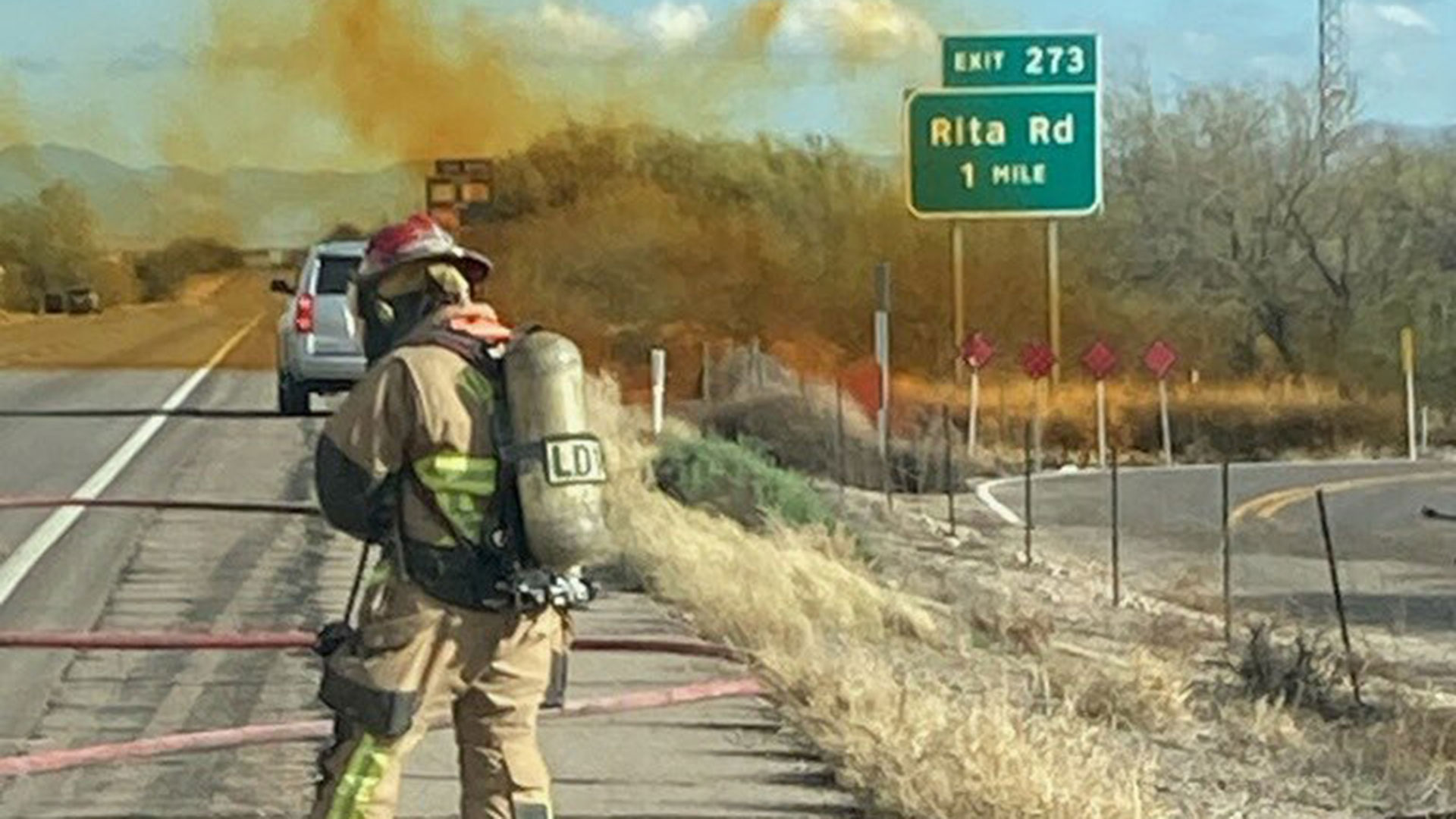 Tucson Fire Dept on Twitter
Cars are again moving freely on Interstate 10 between Kolb and Rita roads, and people living within a one-mile radius of the incident are free to either return home or venture outdoors again.
A Unified Command group made up of the Arizona Department of Public Service and Tucson Police and Fire departments lifted all restrictions Wednesday evening.
The closure began Tuesday afternoon after an accident that resulted in a commercial truck rolling onto its side in the highway median.
The driver of the truck is dead, and the crash caused a 200 pound container of liquid nitric acid to begin leaking.
The leak resulted in toxic nitrogen dioxide being leaked into the air, prompting warnings that ranged as far as three miles at one point.
Health officials continue to warn people who were exposed to the gas for longer than 15 minutes to monitor their health for signs of breathing issues, noting that problems could arise 24 hours or longer after being exposed.
MORE:
Arizona
,
Pima County
,
Environment
,
Government
,
Health & Medicine
,
News
,
Public Safety
,
Transportation
,
Travel
,
Tucson
,
U.S.