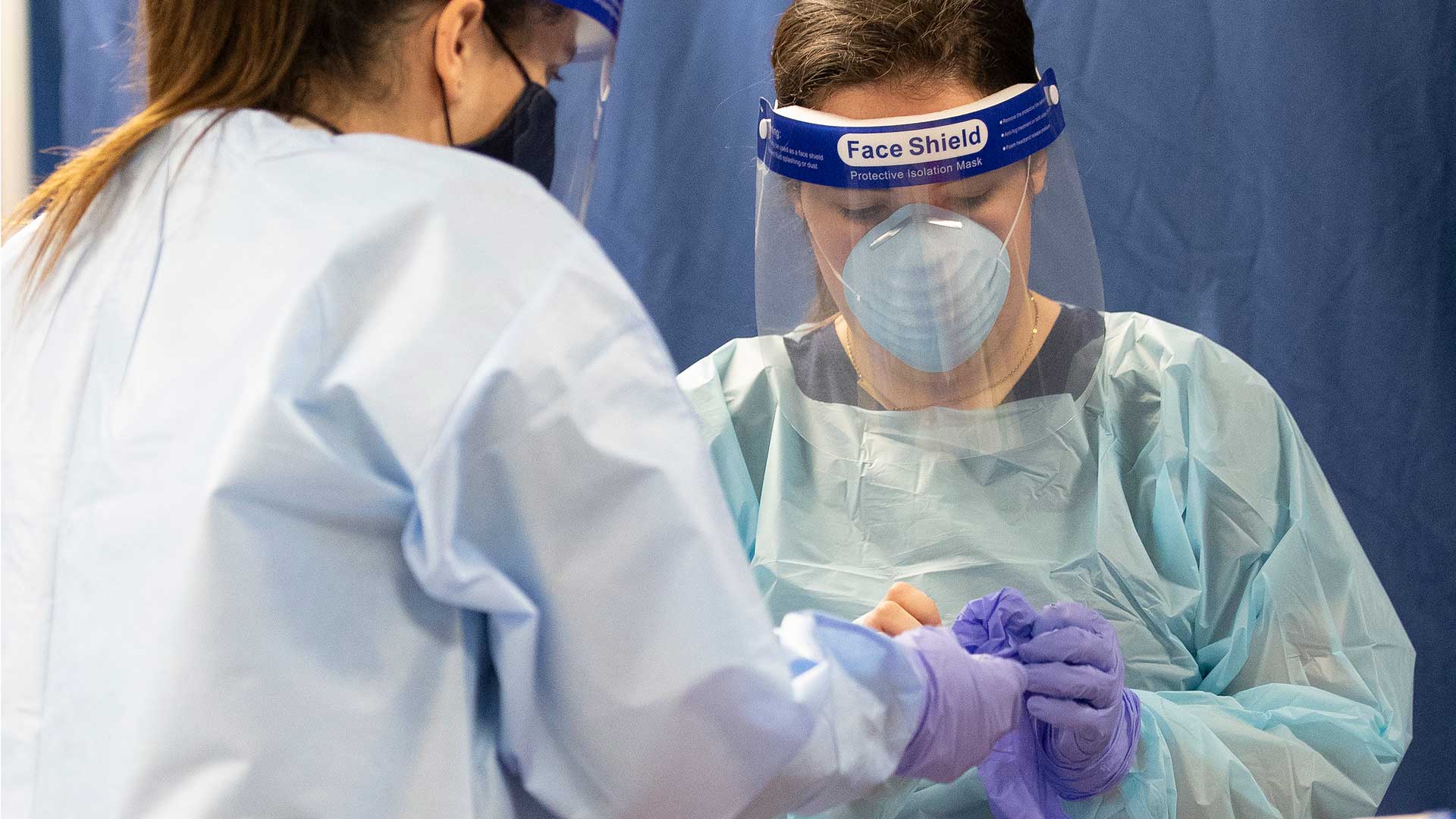 Pima County COVID-19 testing at the Kino Events Center, July 13.
Pima County/Flickr
This story was updated.
One day after Pima County said it would end COVID-19 testing because it could no longer afford the cost, the state released more funding. In a Thursday memo, Pima County Administrator Chuck Huckelberry said the county would likely suspend free COVID-19 testing it has been conducting for months because the state was not reimbursing the county as promised.
Friday morning the Arizona Department of Health Services announced it was making $100 million "immediately available" for counties to help defray testing costs related to "staffing, laboratory testing, informatics, disease surveillance, and other activities critical to combating COVID-19."
The money many be available for everything the county wants.
"The funding that is coming available cannot be used for reimbursement. That was a strategy that Pima County decided that they wanted to provide free testing to all of the providers. That's a little different than what we see with health care testing," said Dr. Cara Christ, director of the Arizona Department of Health Services.
State officials said they are still preparing a larger budget to distribute the $418 million federal COVID-19 relief money Arizona received in January but made the testing funding available to counties right away, based on population.
Pima County will receive $14.36 million, Cochise County will receive $1.9 million, and Santa Cruz will get $751,000.
The rest of the money could be sent to counties by mid-March, according to Christ.
Pima County had planned to stop COVID-19 testing on Monday, Feb. 22. The Pima County Board of Supervisors will now vote in early March on whether or not to continue the testing program.
About 50% of all testing in Pima County is handled by the county-run testing sites. The other sites would remain in operation no matter what the county decides to do.
One option, according to Pima County Administrator Chuck Huckelberry, is to turn over all of the county's testing site to the state.
The announcement from the state about the funding came about an hour before the Pima County Board of Supervisors and the Tucson Mayor and Council were beginning a joint meeting focused on COVID-19 response.