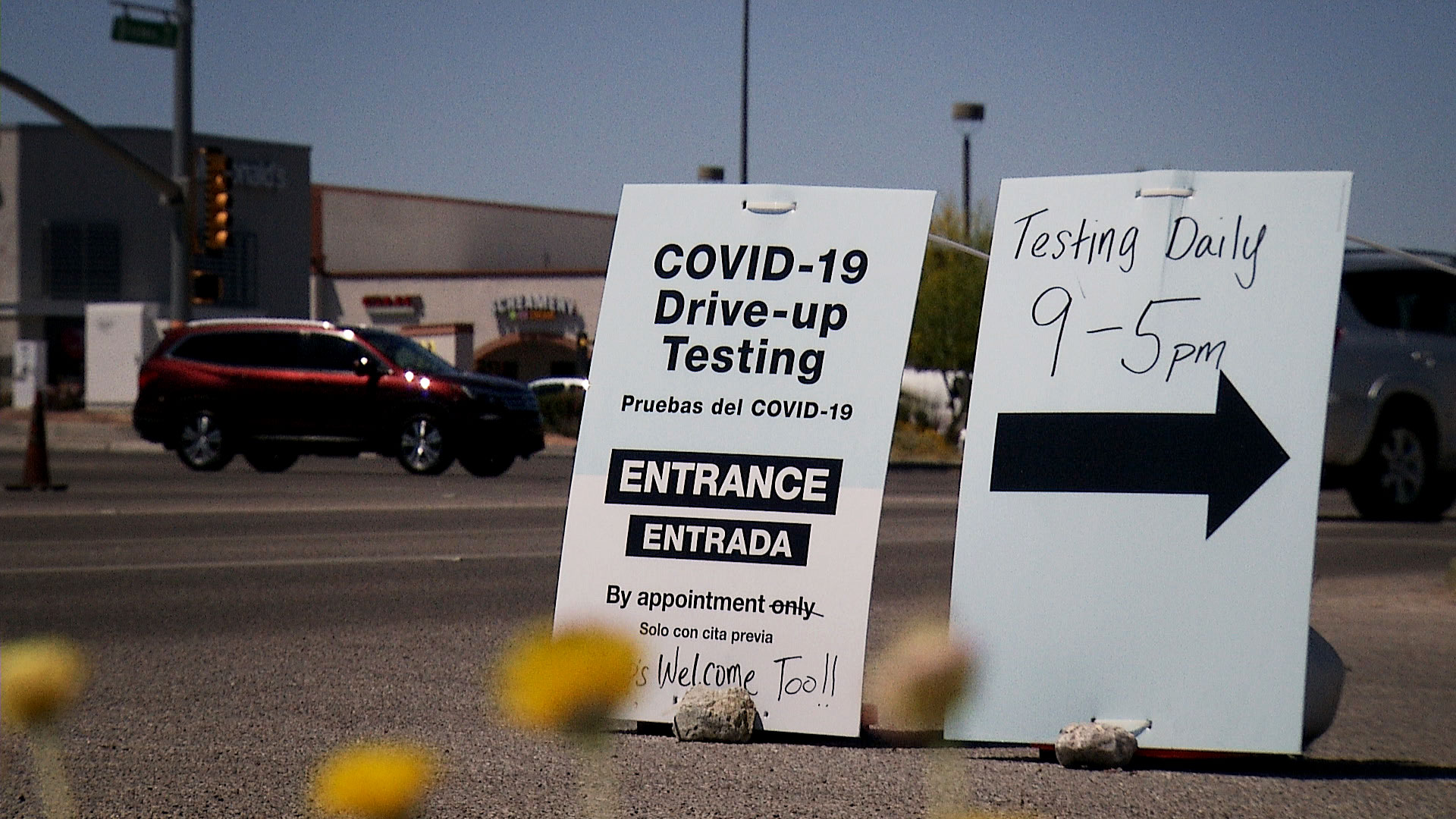 Signs advertise a drive-thru COVID-19 testing site outside of Walgreens in Tucson on April 21, 2020.
Martín Rubio/AZPM Staff
In the first days of January, more than 30,000 people a day were receiving COVID-19 tests in Arizona. That number is now down to half of that most days, according to the Arizona Department of Health Services.
"As we're seeing more cases a lot more people are seeking testing and as we tend to go down in cases people tend to drop off for testing," said Dr. Cara Christ, Director, Arizona Department of Health Services.
Christ said people need to keep up with testing. One reason health officials want testing to continue is the results let them know the status of the virus in the community and how they can mitigate the spread.
"We use our positivity rate to give us a sense of what is happening in the community with COVID," said Dr. Theresa Cullen, head of the Pima County Department of Health.
The concerns about a drop off in testing is compounded by Pima County's threat to stop free testing due to a lack of funding.
For now, the state has stepped in with more money, but county officials said the infusion of cash will only cover the program through March.