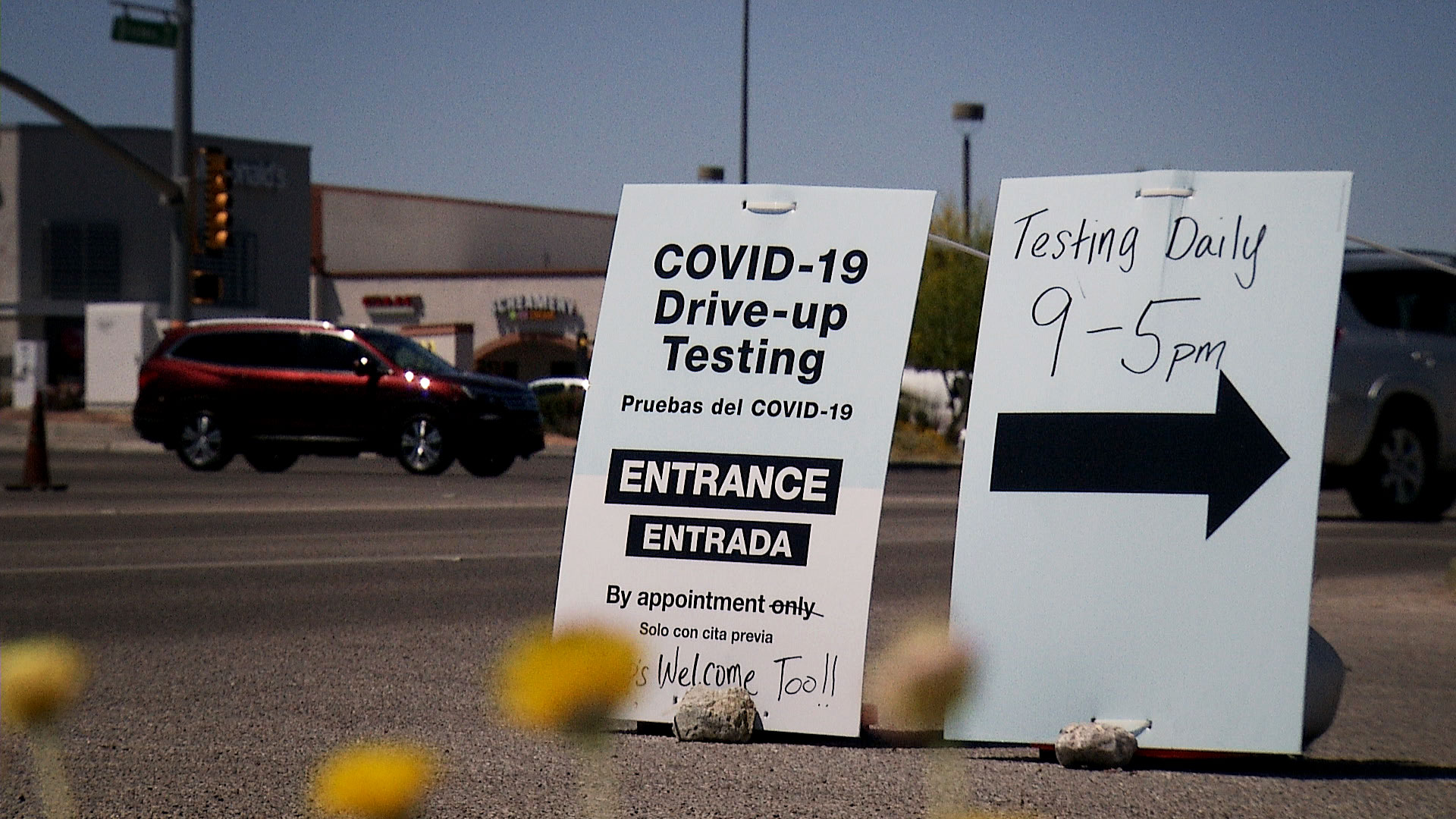 Signs advertise a drive-thru COVID-19 testing site outside of Walgreens in Tucson on April 21, 2020.
Martín Rubio/AZPM Staff
Pima County has still not received the $14 million it was promised by the state in February for COVID-19 testing, according to County Administrator Chuck Huckelberry.
In a letter to the Arizona Department of Health Services, Huckelberry wrote that the federal dollars that the state promised after the county threatened to end its free testing program have still not been received.
Dr. Cara Christ, the head of ADHS, said she would look into the issue. She also said more money will be coming the county's way soon.
"We are looking at finalizing the overall budget and looking to give the counties more funding on top of what they should have already gotten," Christ said.
She did not say when that additional money will be available for the counties to use.
The Pima County Board of Supervisors is again threatening to end testing if they don't get the promised federal dollars that the state has.

Supervisors have set a March 16th deadline for the possible end of county-sponsored free COVID-19 testing.