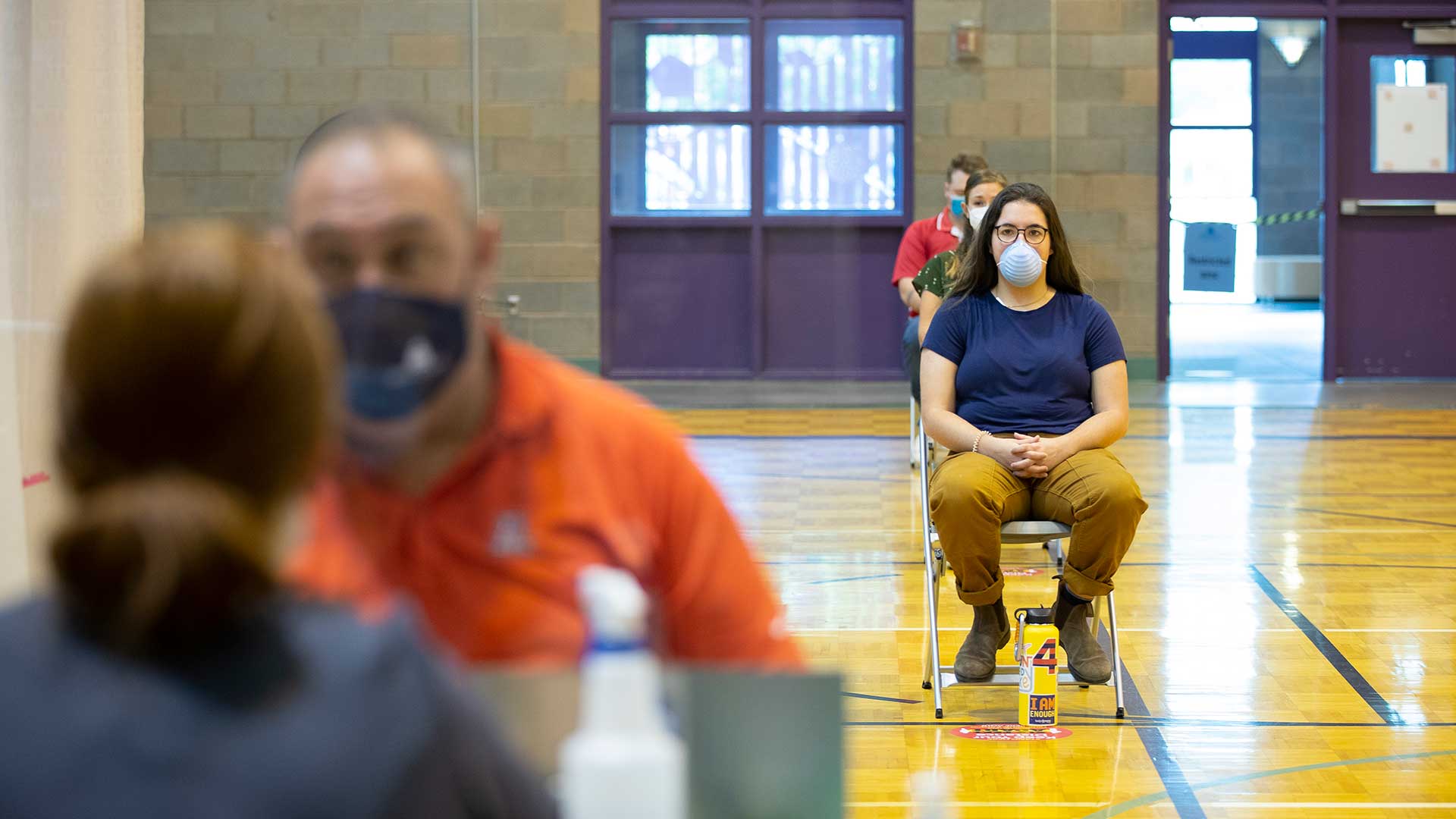 People wait to be tested for COVID-19 at the Kino Sports Complex, in this July 13 courtesy photo from Pima County.
Pima County/Flickr
Pima County does not have the money to continue free COVID-19 testing, according to a memo from County Administrator Chuck Huckelberry.
The Thursday memo recommends the county suspend testing as of Monday, Feb. 22.

Huckelberry wrote that the testing program has cost the county $10.7 million at this point, and the state is not going to reimburse the county for all the costs.
He said the state has $416 million in federal funding, but it is using it for other things.
"We do have federal funding that has come to the state. We are working on the budget but we're looking to get a portion of that out very, very quickly," said Dr. Cara Christ, the head of the Arizona Department of Health Services, Thursday during a visit to the vaccine site at the University of Arizona.
Christ would not say when that money could arrive, or how much money the county can expect.
Read Huckelberry's Memo on Testing Costs

View at Google Docs
|

Download File