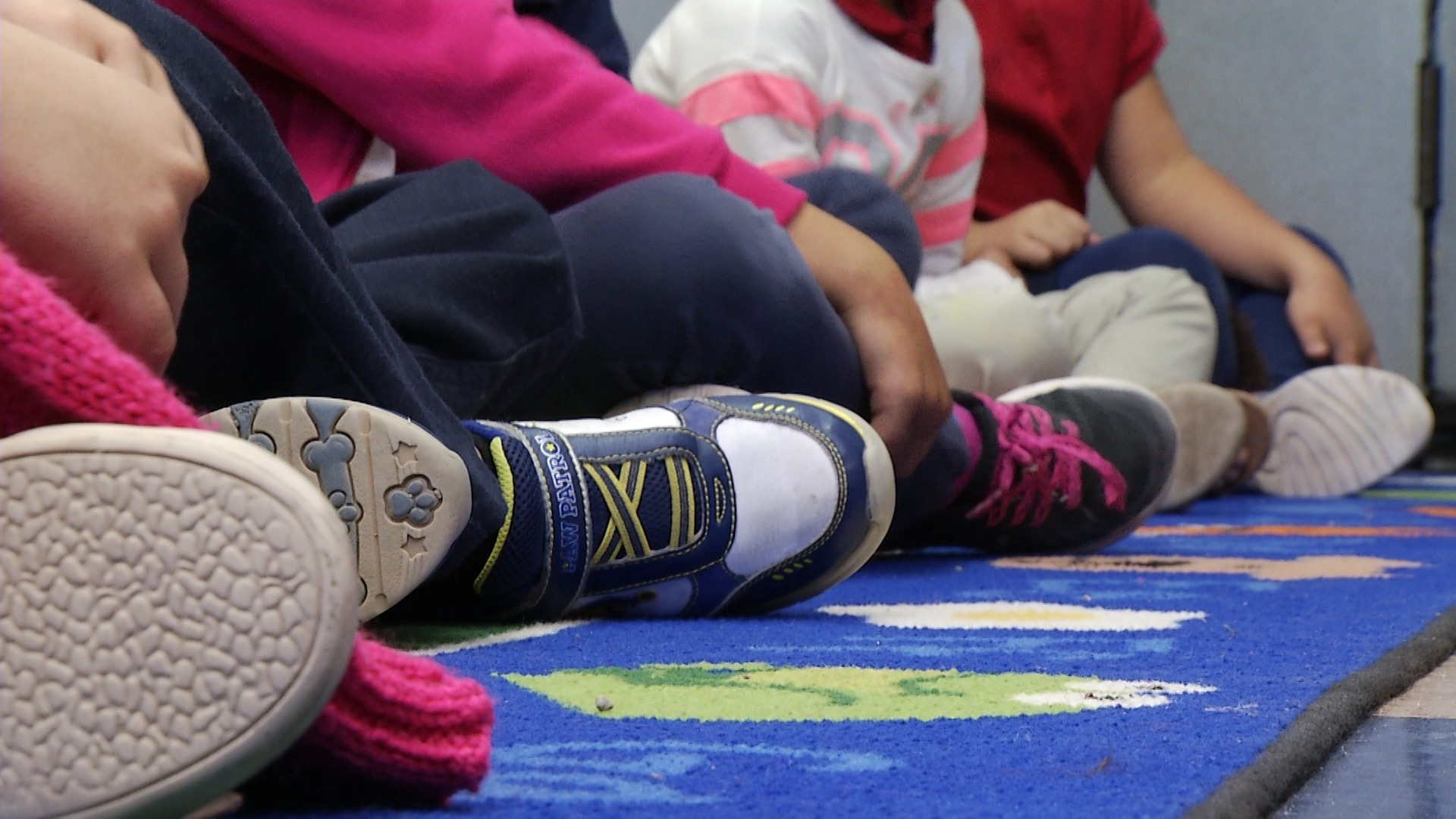 Deciding whether to return schoolchildren to in-person learning is a major source of stress for parents.
AZPM Staff
Vaccinations for Arizona educators are underway. In Pima County, most of those vaccinations are handled at the newly opened site at the University of Arizona.
Tucson Unified School district superintendent Gabriel Trujillo said this week that he hopes all TUSD employees can be vaccinated in the next 8 to 10 weeks. For now, the district is prioritizing on-campus workers by age.
Trujillo also said TUSD leaders have discussed potential start dates for hybrid learning, which would bring students back to campuses for a few hours most school days.
TUSD stands out among districts in Pima County for not entering a hybrid model so far this school year. Though many of the public school districts that entered a hybrid model had to return to remote instruction when Arizona's COVID-19 metrics began to rapidly rise in early December.
Superintendent of public instruction Kathy Hoffman spoke with Arizona 360 about the possibility of school reopenings. She echoed Gov. Doug Ducey's sentiments that turning students to classrooms is a major goal, but said that the high rate of community spread of COVID-19 makes in-person instruction too dangerous at the moment.
Currently, the Arizona Department of Health Services recommends all Arizona counties stay in remote instruction. COVID-19 transmission in Pima County remains high, according to the Pima County Health Department.
---
Vaccinations of TUSD staff gets underway
AZPM
With vaccinations for educational staff underway, the Tucson Unified School District is laying the groundwork to return some students to their classrooms this semester.
In its vaccination effort, TUSD superintendent Gabriel Trujillo says the district is prioritizing current on-campus workers in order of age.
This week, the Pima County Health Department guaranteed TUSD employees 780 vaccination slots, though it may take over a week to carry those vaccinations out, Trujillo says.
While the district has not finalized any dates or plans to reopen, Trujillo says that the district is considering a staggered approach to bringing kids back to classrooms. That means some grades would return before others.
---
Arizona schools chief on concerns as pandemic disruptions endure
Arizona 360
Arizona's public schools have about 65,000 fewer students enrolled than the state's Department of Education would expect and schools cannot account for their whereabouts, according to State Superintendent Kathy Hoffman.
"We do not know where they are," Hoffman said. "They could have moved out of state. They may be engaged in homeschooling. So there's a lot of questions around that."
Hoffman said her office is working with the Arizona Department of Child Safety and the Governor's Office to help districts identify and reach out to students no longer enrolled in their schools.
Watch the full interview here
---
End of federal COVID sick days leaves Tucson teachers to fend for themselves
Arizona Daily Star
With the expiration of a federal sick leave policy, it is up to individual Tucson school districts to decide whether to extend additional paid sick days to their employees. For many Tucson teachers, that means using their own sick days or taking an unpaid leave, the Arizona Daily Star reports.
Previously, the Families First Coronavirus Response Act mandated that school districts give employees 10 additional days of paid sick leave, with the federal government reimbursing districts for the funds. It expired at the end of last year.
---
Arizona measure would expand tax funds for private schools
AP
PHOENIX — Arizona lawmakers are considering legislation to quadruple the size of a program that allows people to use tax money for private school tuition for foster children and students with disabilities.
Republicans advanced the measure out of a Senate committee in a party-line vote Wednesday. They say the program creates more choices for parents who couldn't otherwise afford private school tuition.
Democrats said the state shouldn't be further siphoning money from the state treasury that could be used to pay for public schools.
The measure is the latest proposed expansion of Arizona's wide-ranging programs to aid private and religious schools with public money.
---
Teens tutor peers online to fill need during pandemic
AP
SANTA FE, N.M. — When her suburban Dallas high school was forced to move online last spring because of the coronavirus pandemic, Charvi Goyal realized that the schoolmates she'd been informally tutoring between classes would still need extra help but wouldn't necessarily be able to get it. So she took her tutoring online, as well.
Goyal, a 17-year-old high school junior from Plano, roped in three classmates to create TutorScope, a free tutoring service run by high schoolers for other kids, including younger ones.
What started with a handful of instructors helping friends' siblings has blossomed into a group of 22 tutors from Texas, Arizona, and Ohio that has helped more than 300 students from as far away as South Korea.
---
Vaccination site for educators opens at UA
AZPM
The University of Arizona opened its doors as a COVID-19 vaccination site Tuesday morning for teachers and education staff. UA president Robert Robbins said the first few days will be a ramp up.
"Each day, from today through Thursday, 132 individuals working in K-12 education will be vaccinated," Robbins said.
Robbins said beginning Friday the number will jump to hundreds of people a day. Pima County is in prioritized phase 1B right now and though people are clamoring for the vaccine, Robbins said people will have to be patient. He said he hopes this phase will be completed by April.
Registration for vaccines is handled by Pima County, not the university.
---
AZ colleges report lower COVID positivity rates than state
Arizona Republic
During the start of the spring semester, Arizona's three public universities have reported lower COVID-19 positivity rates than the state, according to the Arizona Republic.
The University of Arizona reported a positivity rate of 1.7%, Arizona State University reported a rate of 5.5% and Northern Arizona University reports 6.7%. A positivity rate of less than 5% indicates controlled spread.
The positivity rate for Arizona was 20% last week, the Arizona Republic reports.
---
AZ student group asks Biden to address student debt, Title IX
Arizona's Family
Members of the collegiate Arizona Students' Association sent a letter to the Biden administration outlining the policies they want to see him take action on, Arizona's Family reports.
Among the named issues were eliminating $50,000 of student debt, strengthening Title IX protections and supporting undocumented students.