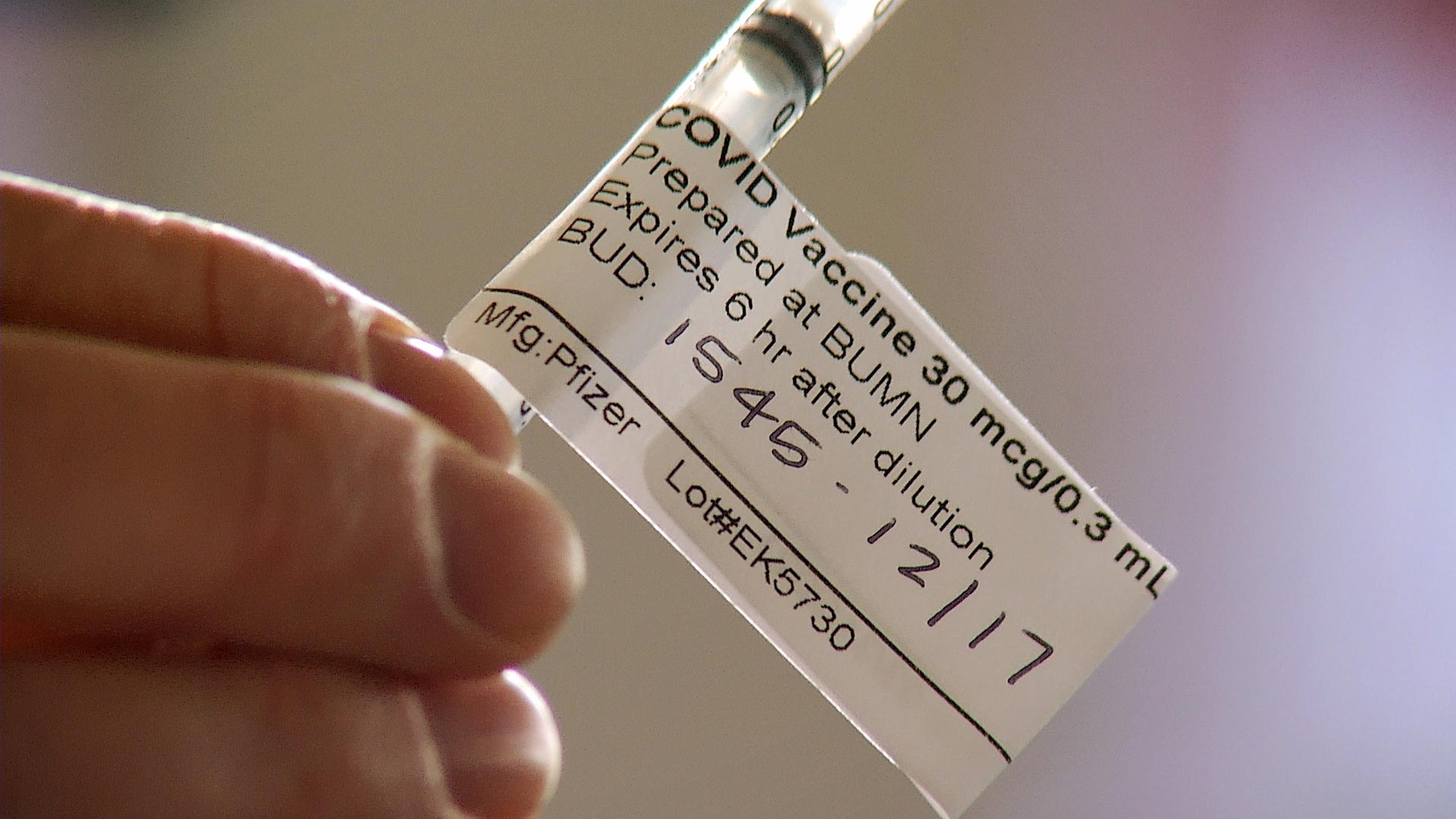 A health care worker holds a dose of the Pfizer-BioNTech COVID-19 vaccine during a vaccination event at Banner - University Medicine North on Dec. 17, 2020.
Tony DiRusso/AZPM Staff
The University of Arizona opened its doors as a COVID-19 vaccination site Monday morning. The first three days will serve as a test run and then work will ramp up.
"Each day, from today through Thursday, 132 individuals working in K-12 education will be vaccinated," said Robert Robbins, UA President.
On Friday, the number of people vaccinated each day will jump to hundreds, according to Robbins.
Pima County is currently in the Prioritized 1B phase for vaccines. That means teachers and school staff, protective services like police officers, and adults over the age of 75 are eligible to register for vaccines.
Vaccine reservations fill up quickly, but Robbins is urging patience.
"Everybody's going to have to take a deep breath and have a little bit of patience because everyone is rushing to get this vaccine. We want to vaccinate as many people as we possibly can as fast as we can," Robbins said.
University of Arizona officials hope to have wrapped up the current phase of vaccines by April.
Pima County is responsible for the reservation system, not the university.