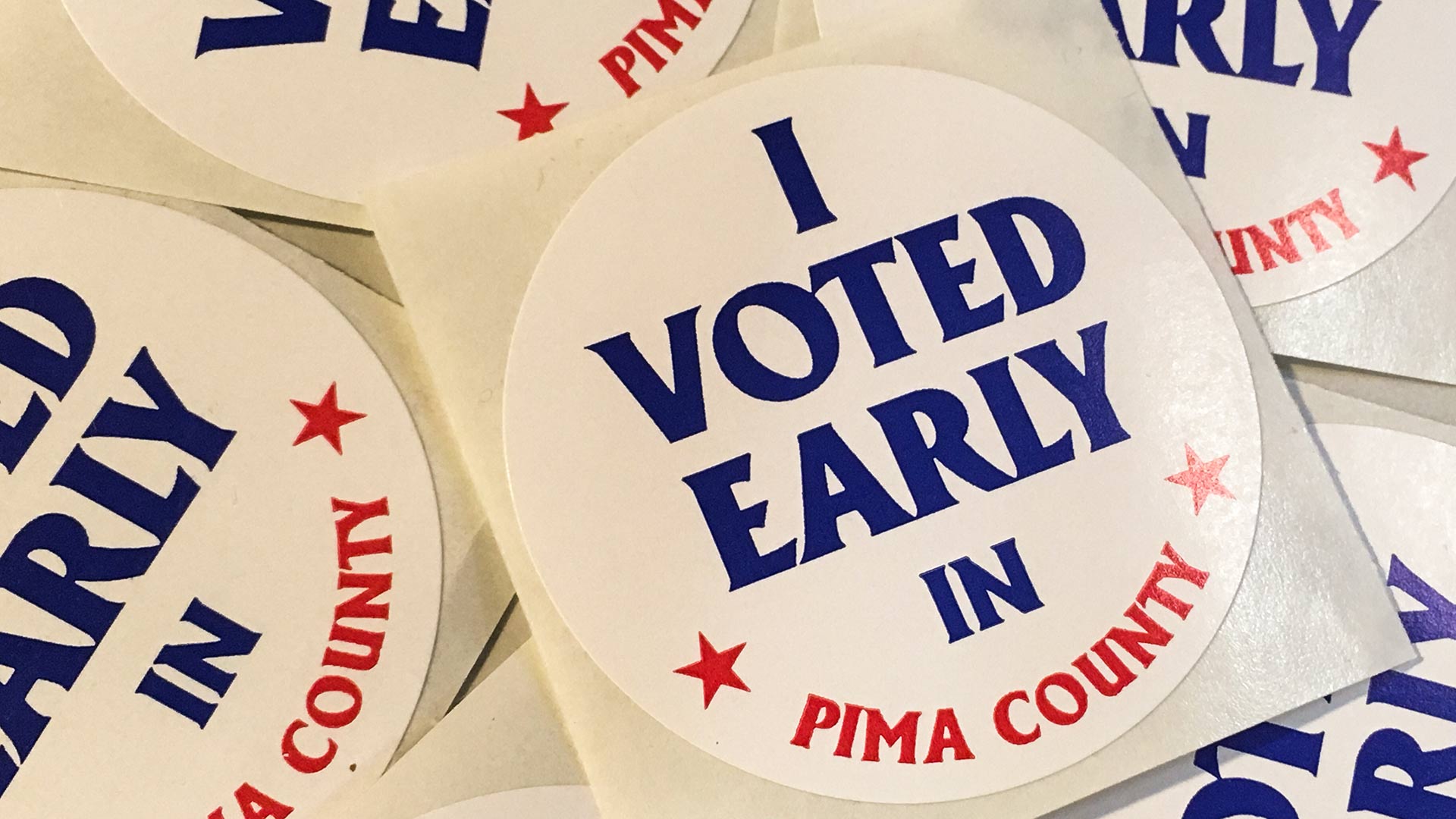 Early-ballot stickers for voters in Pima County.
AZPM
Arizona Secretary of State Katie Hobbs wants President Donald Trump investigated for his actions withholding money from the U.S. Postal Service.
Hobbs sent a letter to Arizona Attorney General Mark Brnovich asking the state's Election Integrity Unit to investigate Trump's claims because she said it is a violation of Arizona law to "knowingly delay the delivery of a ballot."
"I think this is a perfect opportunity for the Election Integrity Unit to do what it was designed to do, to help ensure the integrity to help ensure the voters that there is integrity there in all aspects," Hobbs said in an interview.
"We review every complaint, regardless of merit. Confidence in elections is the cornerstone of our democracy. I will continue to protect the integrity of our elections, even when other state officials won't," Brnovich said in a statement emailed to AZPM.
Arizona allowed a voter to get an absentee ballot without an excuse beginning in 1997. In 2007, the state established the Permanent Early Voting List (PEVL) which allows Arizona voters to sign up to always receive an early ballot in the mail.
Nearly 90% of voters in Arizona's primary earlier this month voted early, most of them by mail according to Hobbs.
Read Hobbs letter requesting an investigation of President Trump

View at Google Docs
|

Download File