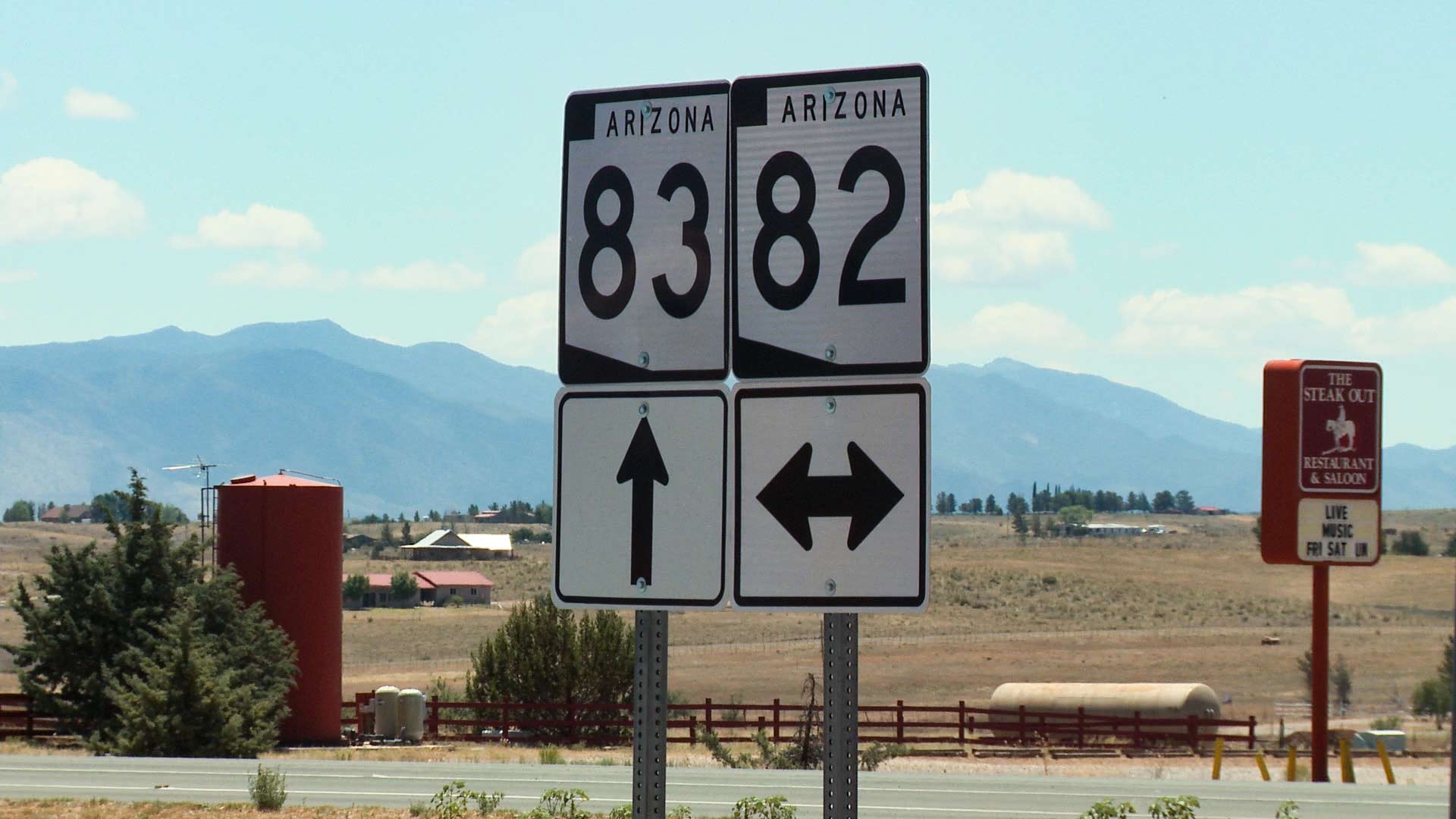 Highway signs in Sonoita, Arizona.
AZPM
The Arizona Senate gave preliminary approval Tuesday to a bill creating a 13-member commission to look at moving the Sonoita area out of Santa Cruz County and into Cochise.
The bill comes at the request of residents who say they are not getting the services they need, or pay for through taxes, from Santa Cruz. They also say they are more aligned with neighboring Cochise County's agriculture.
The proposal to create the study commission already passed the House but still needs a final vote in the Senate and gubernatorial approval.