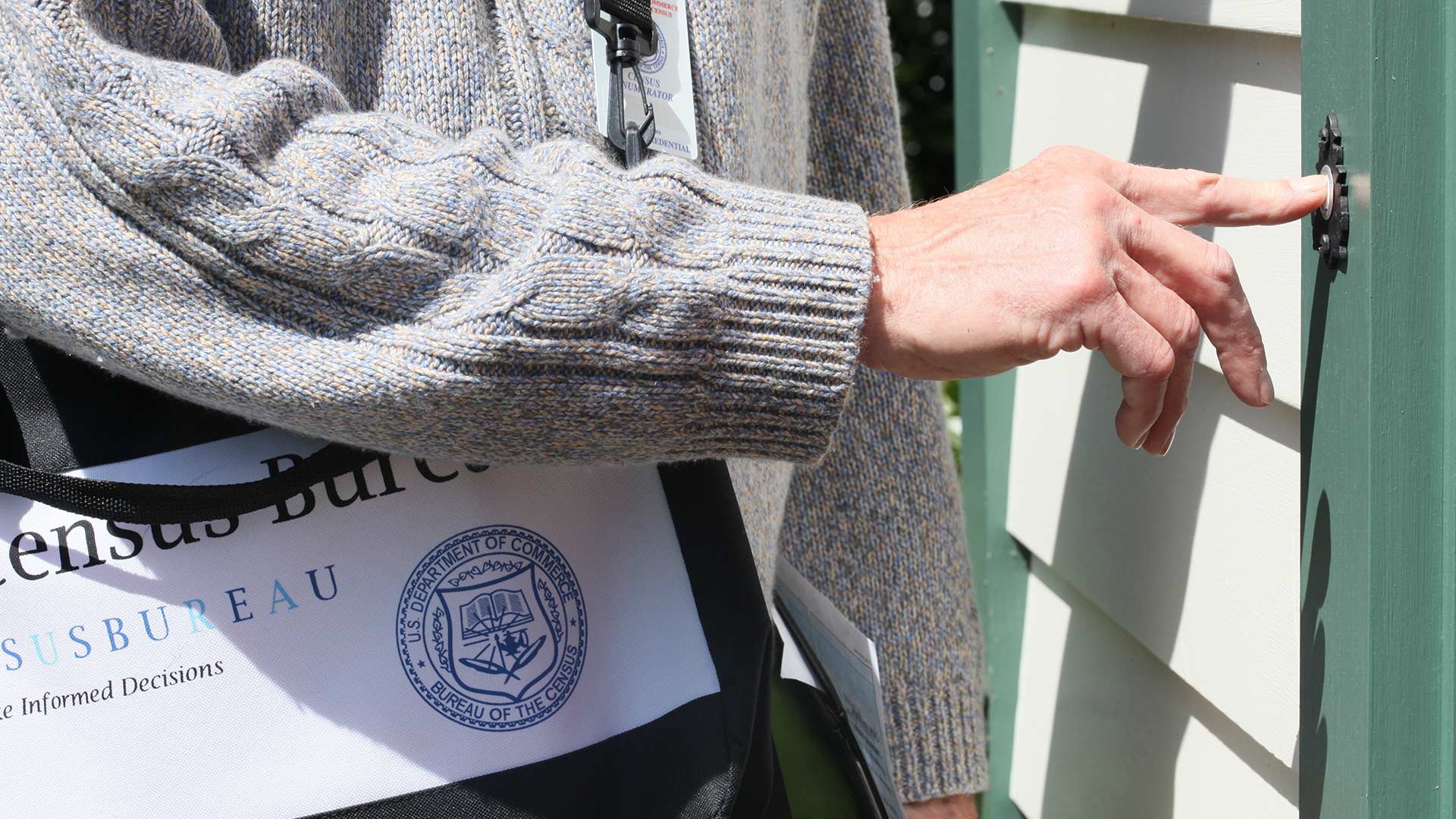 A census 2010 employee rings a doorbell.
U.S. Census Bureau
Arizona's Democratic Secretary of State Katie Hobbs signed on to an amicus brief to the U.S. Supreme Court that urges the justices to keep a question about citizenship off the 2020 U.S. Census.
Hobbs was one of nearly 200 elected officials from both parties to file the brief. The filing claims that a citizenship question will keep some people from filling out the census and an undercount would hurt Arizona and other states.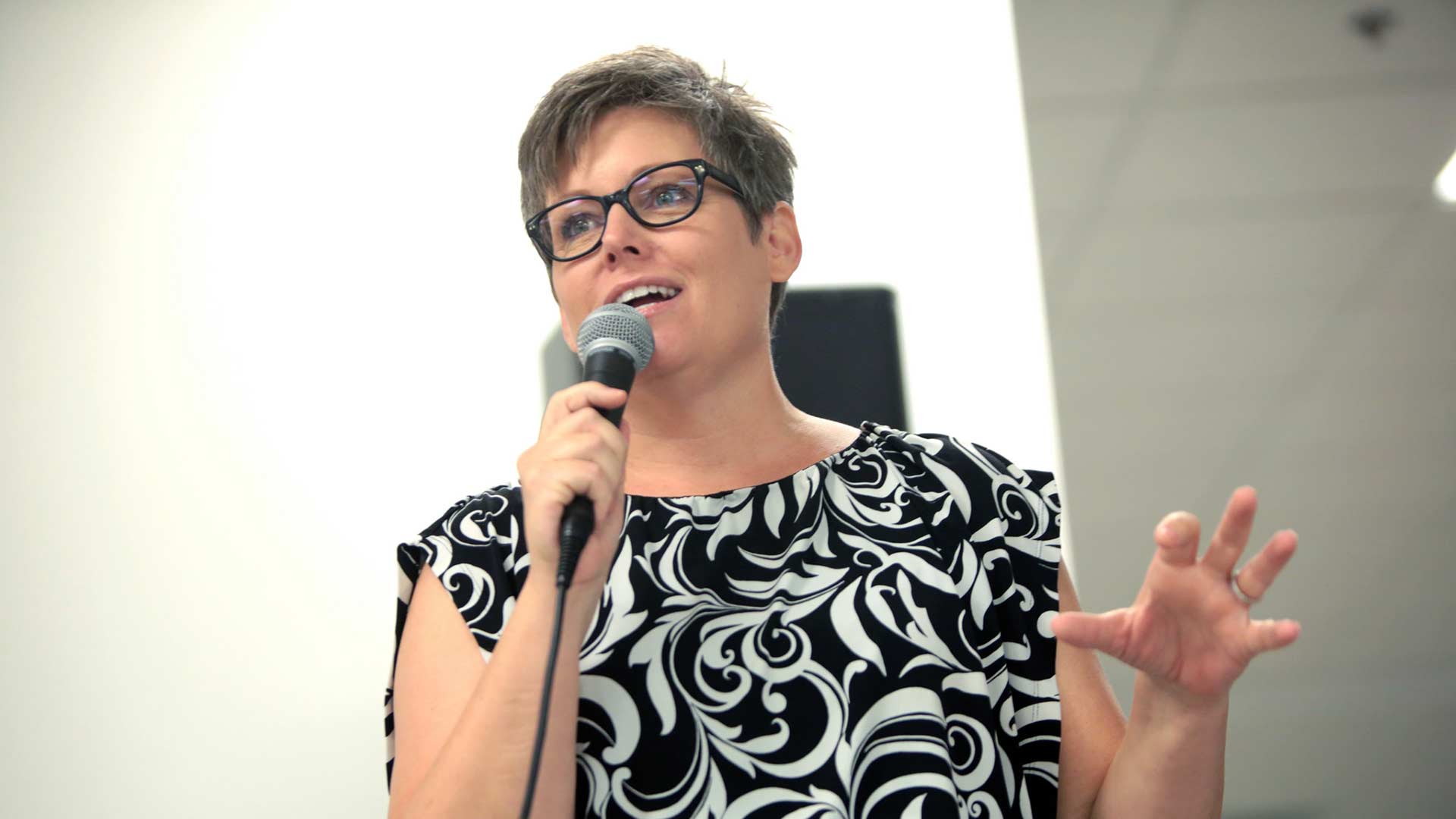 VIEW LARGER Then-Arizona Sen. Katie Hobbs, in 2016.

Gage Skidmore/Flickr (CC BY-SA 2.0)
"The result of Arizona being undercounted isn't that there will be less federal dollars to go around, it just means we will get less of the share that we need to serve the folks of Arizona," said Hobbs in an interview with AZPM.
The brief specifically cites Arizona's Crime Victim Assistance Program as an example of one that could lose substantial funding if the census results in an undercount.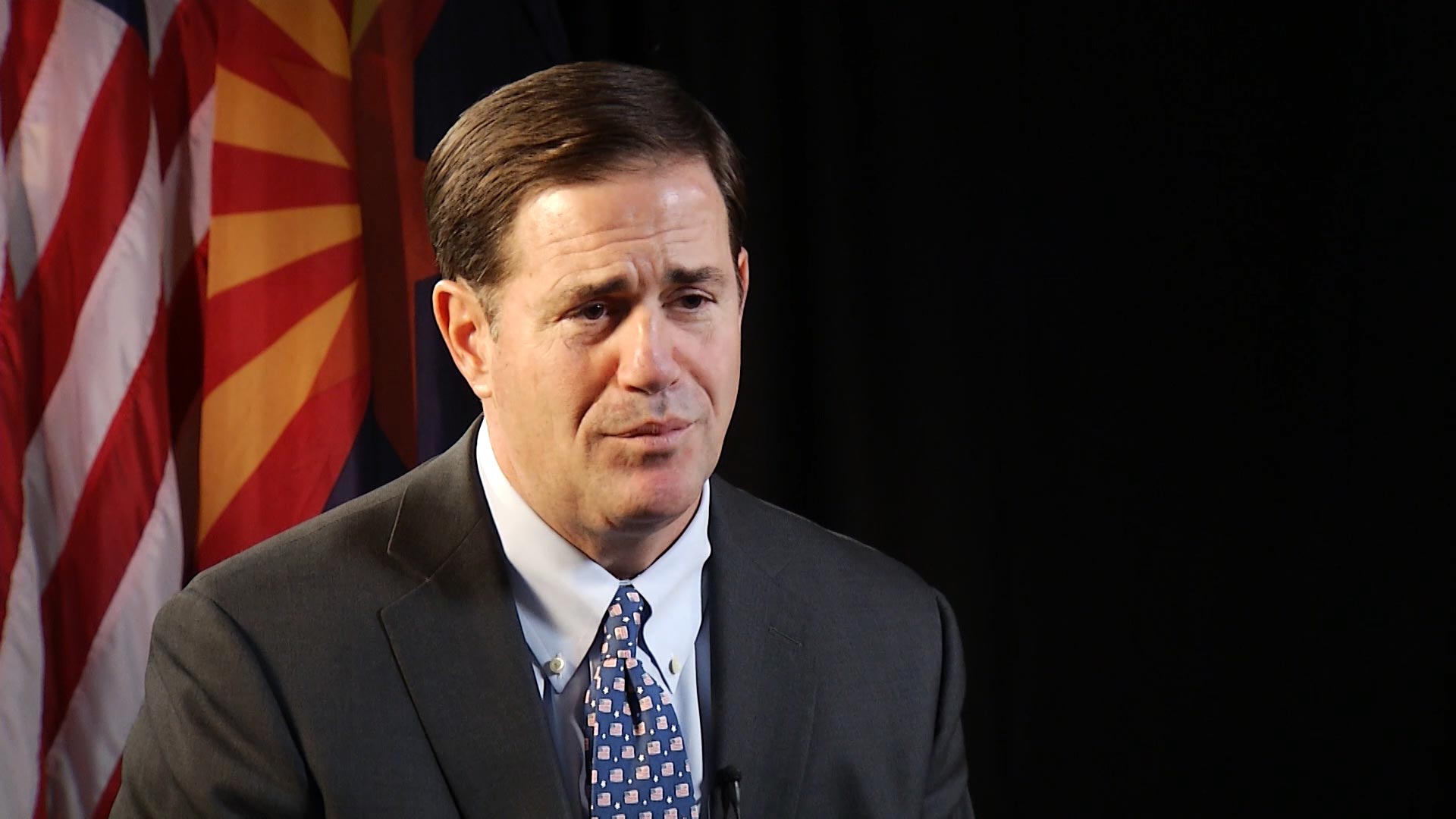 VIEW LARGER Republican Gov. Doug Ducey in 2018.

AZPM
Gov. Doug Ducey, who met with President Donald Trump in the Oval Office Wednesday, told Capitol Media Services that he supports a question about citizenship on the 2020 census.
The Trump administration wants the question added. It was last asked in the 1950 census.
The U.S. Supreme Court will rule on the issue by the end of June. The justices may use amicus briefs to help them decide cases.
Read the Census Citizenship Amicus Brief

View at Google Docs
|

Download File