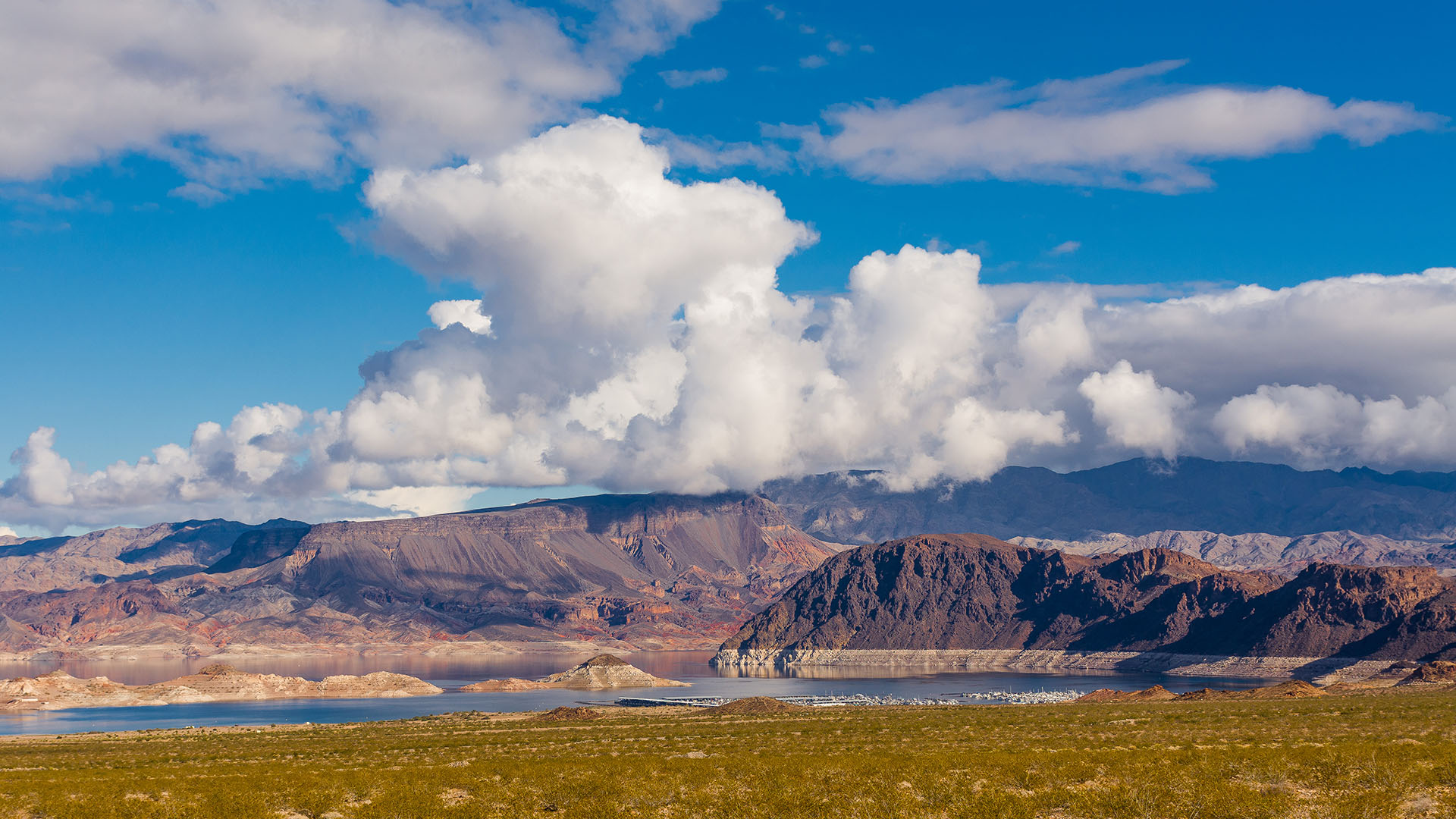 Boulder Basin at Lake Mead.
Andrew Cattoir/National Park Service
Sen. Martha McSally, Rep. Raúl Grijalva and members of Congress from seven Western states have introduced the Colorado River Drought Contingency Plan Authorization Act.
The drought contingency plan is a water conservation agreement between Arizona, New Mexico, Utah, Colorado, Nevada, California and Wyoming. It's the culmination of several years of negotiations between different water users in the Colorado River Basin, including farmers, cities and Native American tribes.
Over the years, the states decided how they will share the water in the Colorado River as reservoir levels in lakes Mead and Powell continue to drop.
Jeff Silvertooth, director of the University of Arizona Cooperative Extension, said those water cutbacks will impact agricultural communities first. In Pinal County he said the effects of the DCP will be seen first in dairy production.
"If we like milk and cheese and ice cream that is gonna affect that supply, because we grow the crops, like alfalfa and corn, to feed the cattle to produce the milk. And of course, the cattle need water, too," said Silvertooth.
Silvertooth said water cutbacks in Central Arizona could lead those farmers to fallow 40 to 60 percent of their fields.
"Depends on how the farmers manage it, too. Their going to have to prioritize what crops they grow, what land they fallow, what they keep in place. We'll probably see some changes in prices," said Silvertooth.
Sen. Kyrsten Sinema joined McSally and Grijalva on the media release saying they will push to move the DCP through their committees and chambers quickly.
If it doesn't pass, the federal government could begin to regulate water use in the basin.
For more on the drought contingency plan's impacts to Arizona agriculture, tune in to Arizona 360, Friday night at 8:30 p.m.