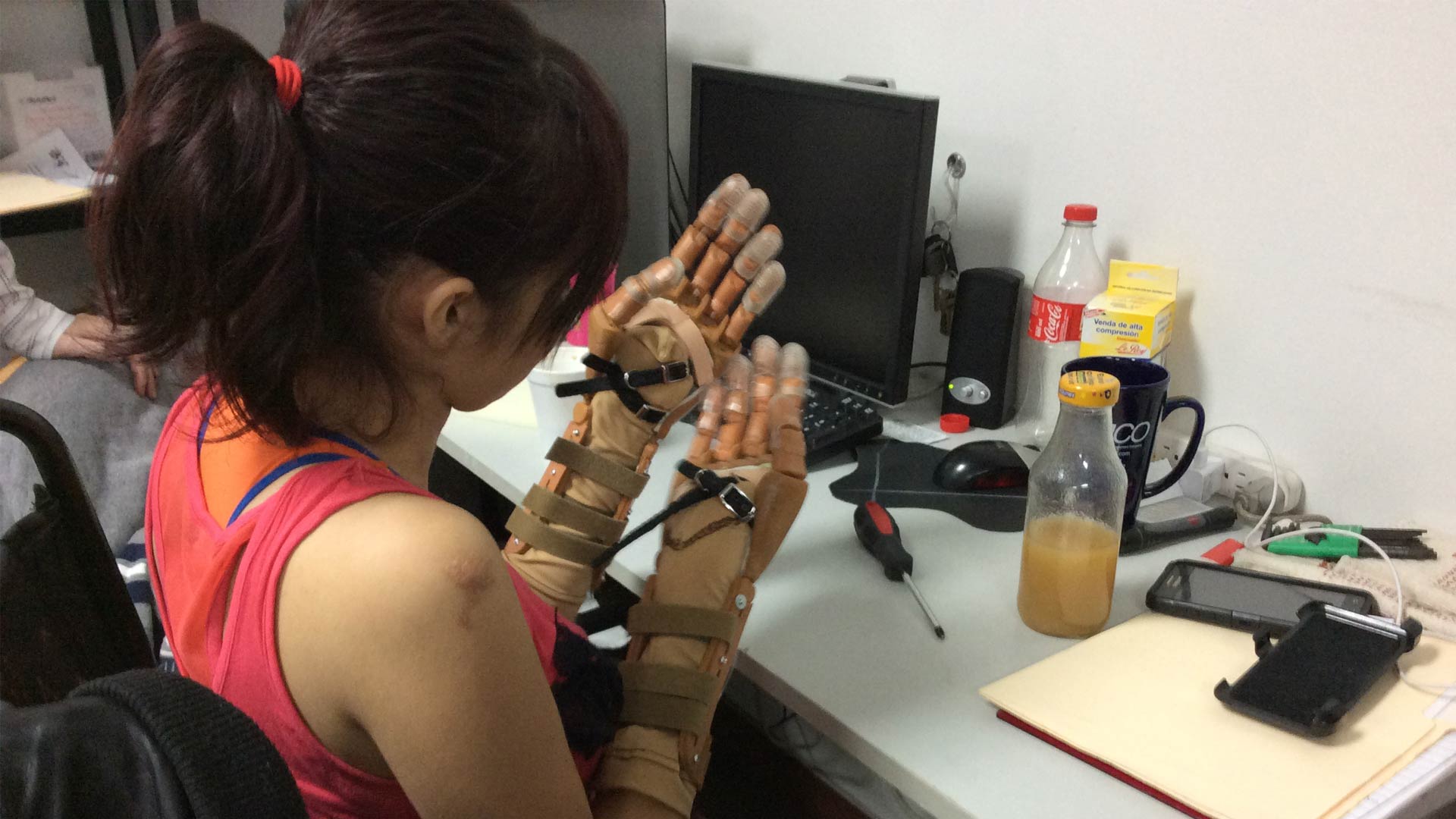 A girl tries on prosthetics designed by Arsobo.
Arsobo
An effort between a U.S. company and a nonprofit in Mexico is providing prosthetics to people south of the border.
In Nogales, Sonora, a nonprofit known as ARSOBO wanted to help thousands of amputees who could not afford prosthetics.

Kiko Trujillo runs ARSOBO, which stands for Arizona Sonora Border. He estimates there are more than 20,000 amputees in Sonora who do not have prosthetic devices.

He says a group of doctors and community activists from both sides of the border approached a company in Tucson for help.
VIEW LARGER Man is fitted with a prosthetic by Hanger and ARSOBO workers.

Arsobo
Hanger Prosthetics, a division of Hanger Inc., was started in 1961. It is named after James Hanger, who lost a leg in the Civil War. He patented prosthetic limbs in 1891, and launched several branches of Hanger Inc. before he died in 1919. Today Hanger Prosthetics is the largest manufacturer in the country with more than 5,000 employees and 800 clinics. One of the largest is in Tucson.
ARSOBO hoped Hanger could provide used prosthetics and materials that could be adapted for use in Mexico, so Trujillo approached the company.
"..And they said we are not only going to give you the parts – but we are also going to go to Mexico and train someone to do it. That's what I wanted. We cannot rely on these folks to be coming to Mexico forever. We need to become self-sufficient," Trujillo said.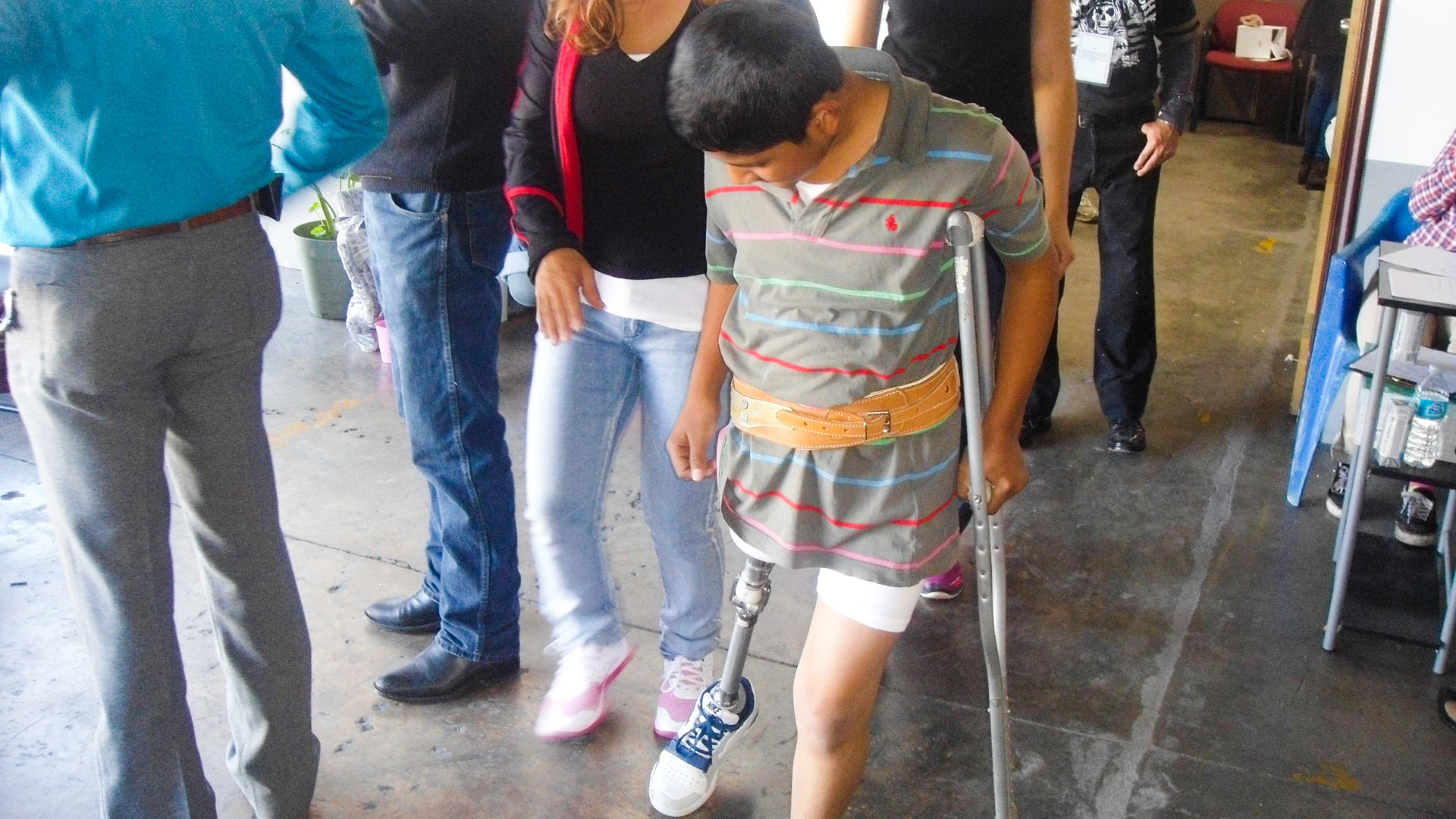 VIEW LARGER First steps with a a new prosthetic.

Arsobo
While Hanger-Tucson still helps with some materials, trained Mexican craftsmen now make hundreds of prosthetics a month on their own.