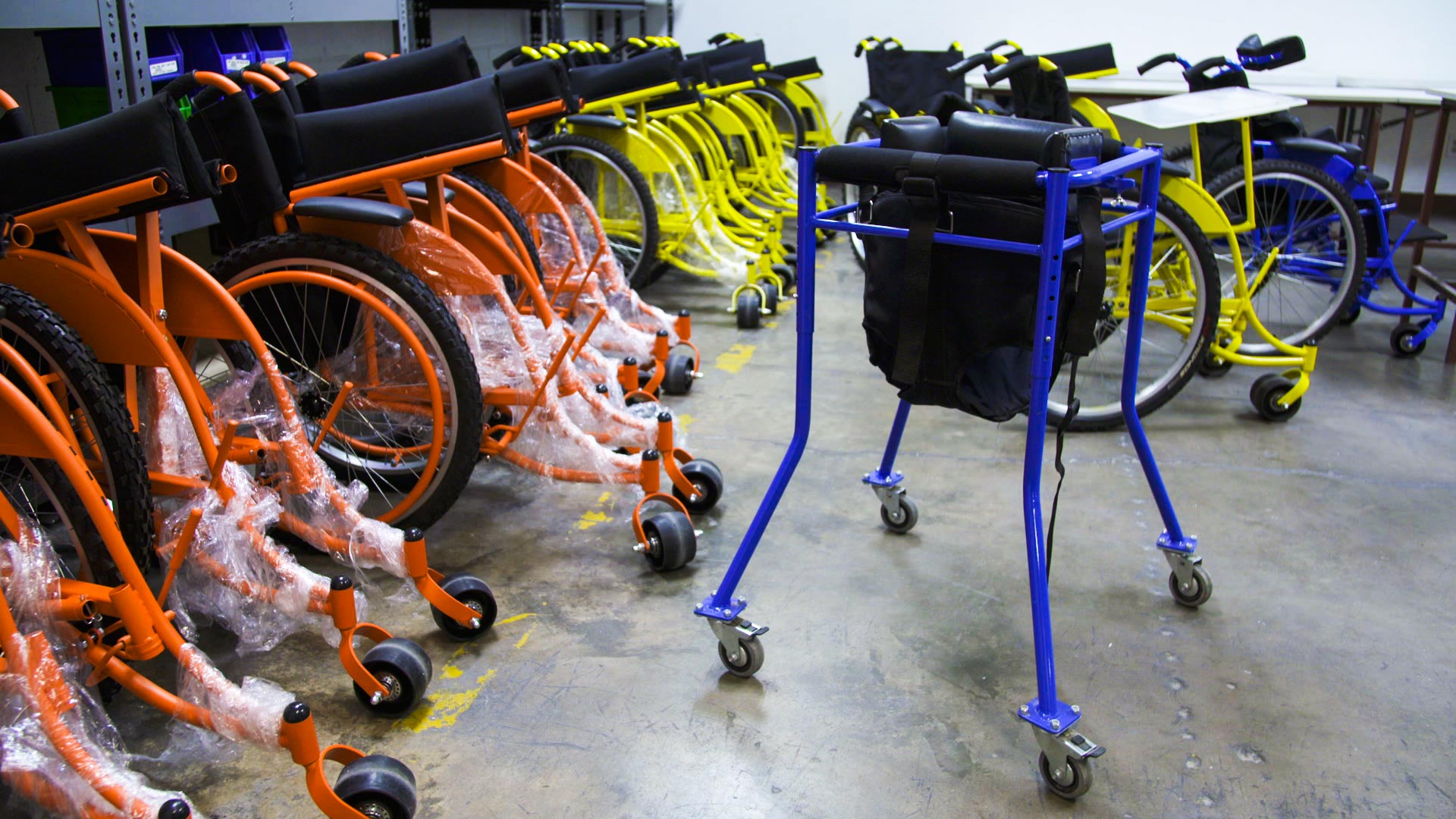 Customized wheelchairs made in Nogales, Sonora by the nonprofit organization, ARSOBO.
Nancy Montoya, AZPM
Gabriel Zapeda has been in a wheelchair since the age of 19 – he's now 45. A twist of fate brought him to ARSOBO – an acronym for Arizona-Sonora-Border. ARSOBO is a nonprofit that makes customized wheelchairs and walkers for the rugged Nogales Sonora streets.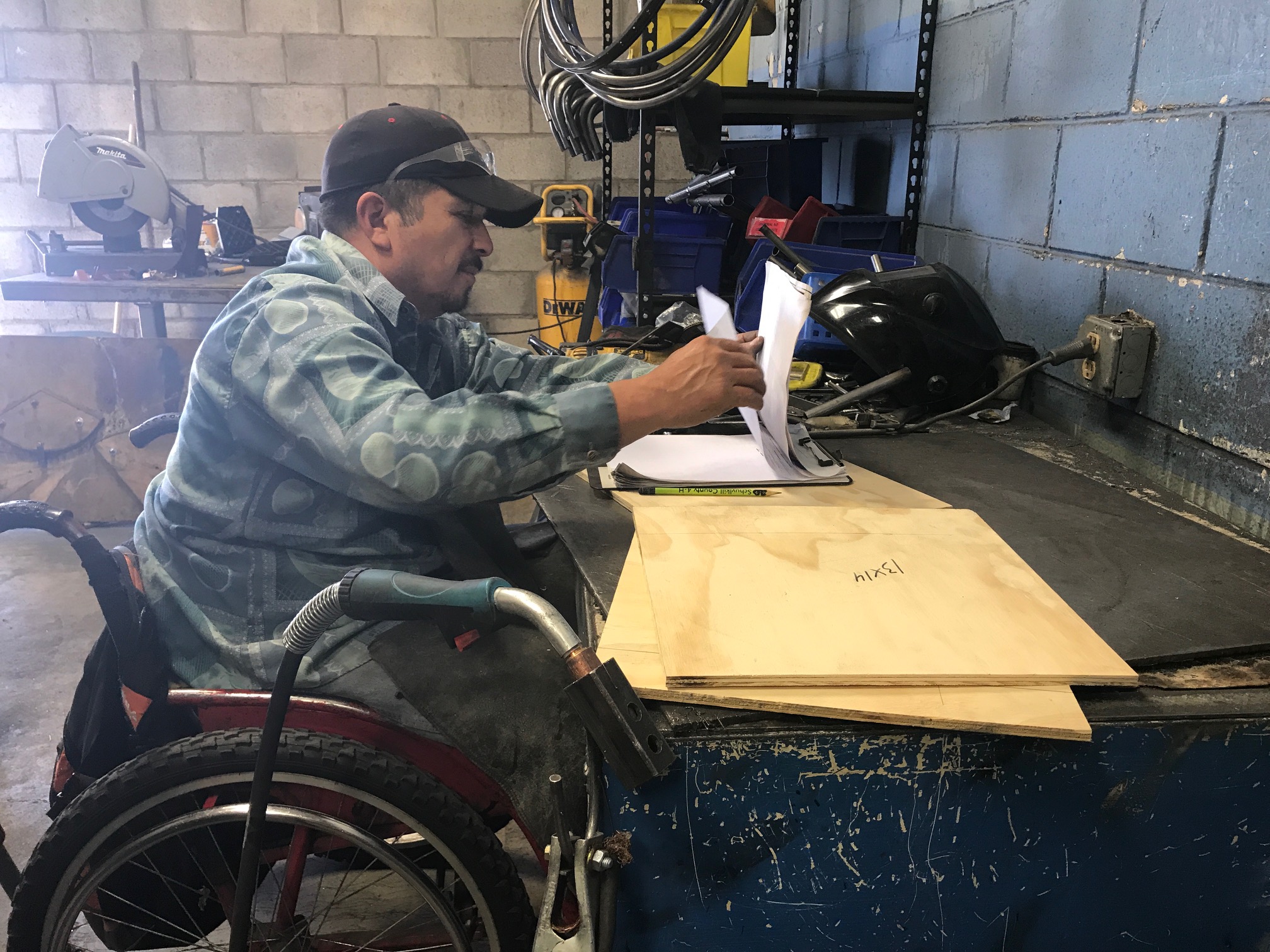 VIEW LARGER Gabriel Zepeda is a master craftsman and has made thousands of customized wheelchairs for children.

Nancy Montoya
It's estimated that half of the disabled in the Mexican state of Sonora have serious mobility issues. The two most needed items are wheelchairs and prosthetics. The cross border nonprofit organization, ARSOBO, is filling a major void.
8 years ago - Tucson Pediatrician Duke Duncan teamed up with Francisco "Kiko" Trujillo of Nogales and together they launched ARSOBO to make customized wheelchairs for children in Sonora. Francisco Trujillo can't bring himself to turn away a parent in need.
"When they come here and say it's going to cost me 200-dollars for this walk – I say, forget the money – we got to have this walker and that kid needs to be in that walker – the money will come."
In the beginning - the money was hard to come by. At first all they had was the design.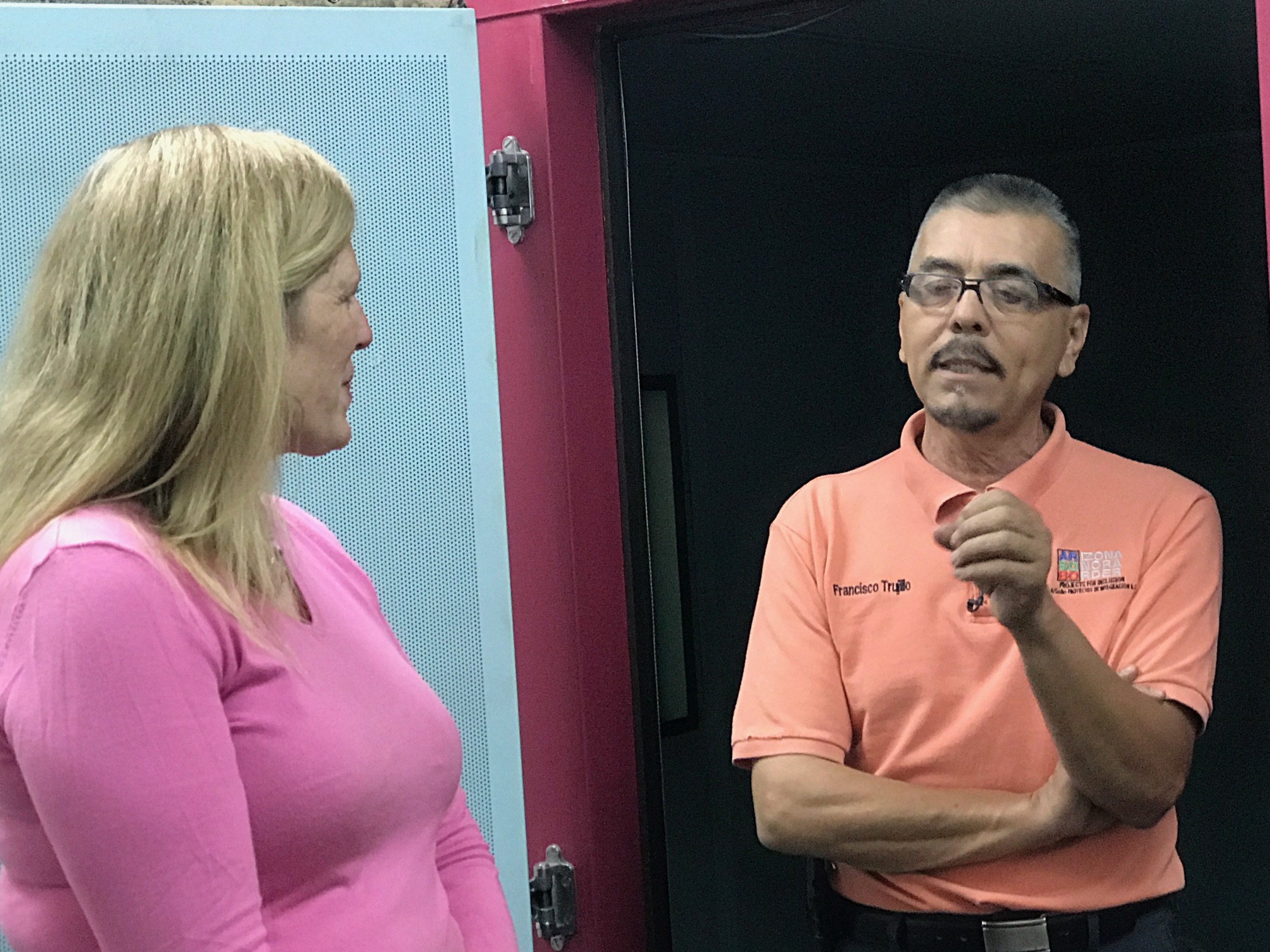 VIEW LARGER ARSOBO Executive Director Francisco "Kiko" Trujillo with U.S. Consulate to Nogales Virginia L. Staab
"All we had was papers and I told Dr. Duncan – look nobody is going to help us until be prove that this is a reality."
ARSOBO hires disable workers like Gabriel to make the wheelchairs and walkers. Each one is customized. For Dr. Duncan and "Kiko" Trujillo anything less is not acceptable.

www.ARSOBO.org