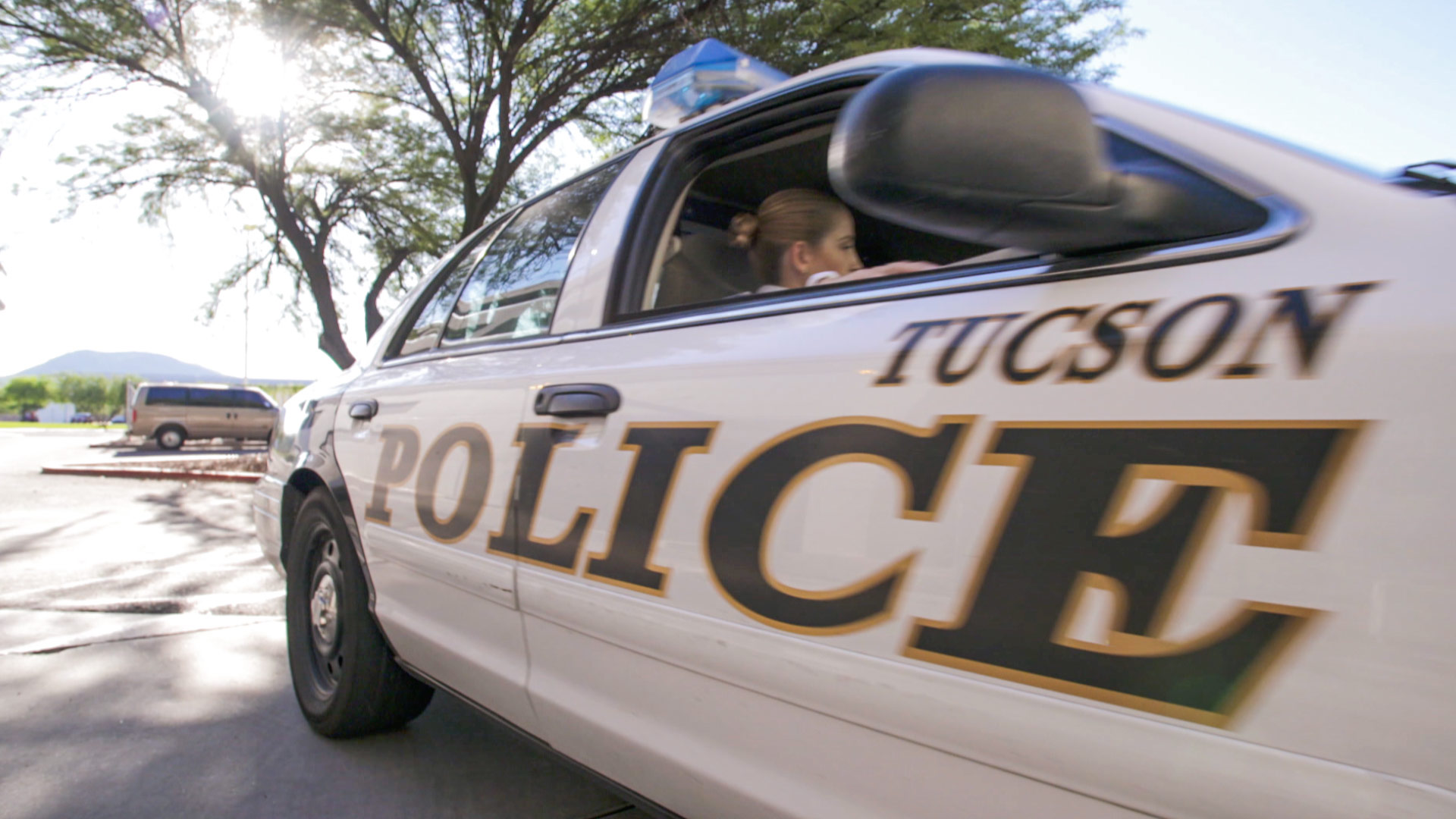 A Tucson Police car.
AZPM Staff
The Tucson City Council will consider at a Tuesday meeting whether to change its law on use of a handheld electronic device by a person driving a motor vehicle.
The law as currently written makes using a device, such as a cell phone while driving, a secondary offense, meaning police can issue a citation for the offense only if they have stopped the driver for another reason.
The proposed change would allow officers to stop drivers they suspect are using a device while driving. It would also lower the fine from $250 to $50 for a first offense so long as the driver did not cause a collision. A second offense would result in a $100 fine.
The change would make Tucson the third municipality in the area to consider such an infraction a primary offense.
The other two municipalities have issued more citations for using a handheld device while driving, despite having the ability to do so for a shorter period of time.

AZPM Staff
Some members of the Tucson City Council expressed concerns at a Jan. 9 study session that the ordinance could be used as a means by which police can racially profile drivers.
During the study session, the council agreed that if the new resolution is adopted, the matter will be revisited later this year to see if the use of the law raises any civil rights concerns.