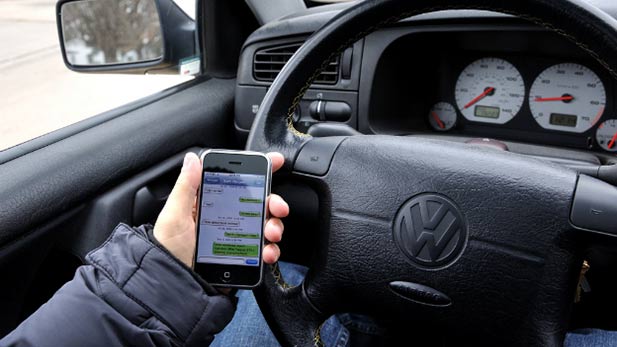 Using a cell phone while driving is now illegal in Tucson.
The Pima County Sheriff's Department is now enforcing a ban on using cellphones and other devices while behind the wheel, unless a driver has a hands-free device.
The county Board of Supervisors approved the ordinance in May. It became effective in June, but sheriff's deputies have been giving drivers warnings.
During the phase-in period, deputies issued 747 warnings to drivers caught using a handheld electronic device without a hands-free function enabled.
Now that a 60-day grace period is over, more drivers will be cited.
A similar ordinance is already in place in Oro Valley.
Tucson has another hands-free ordinance, but in the city it's a secondary offense, which means you have to be pulled over for something else, like expired tags or speeding, before you could be cited for driving while using a cell phone.