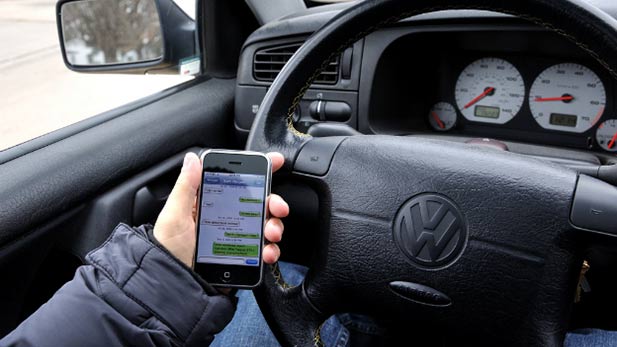 Using a cell phone while driving is now illegal in Tucson.
Motorists in Tucson can be fined starting Monday for holding a cell phone to talk or text.
The City Council approved the ordinance that expanded an existing ban on texting behind the wheel, to include hand-held cell phone calls and using other hand-held devices.

It's a "secondary offense", meaning police can issue a ticket for using a cell phone only if they pull over a motorist for something else first.
The fine is $250 for a first offense and $500 for later offenses, or for getting into a crash holding a cell phone when driving.
The council adopted the ban on a trial basis. In six months it will review the ordinance to see how well it is working.
Last week, Gov. Doug Ducey signed legislation banning teenagers from texting while driving in the first six months of having their licenses.
The town of Oro Valley and Pima County government have bans on hand-held phones and texting in effect.