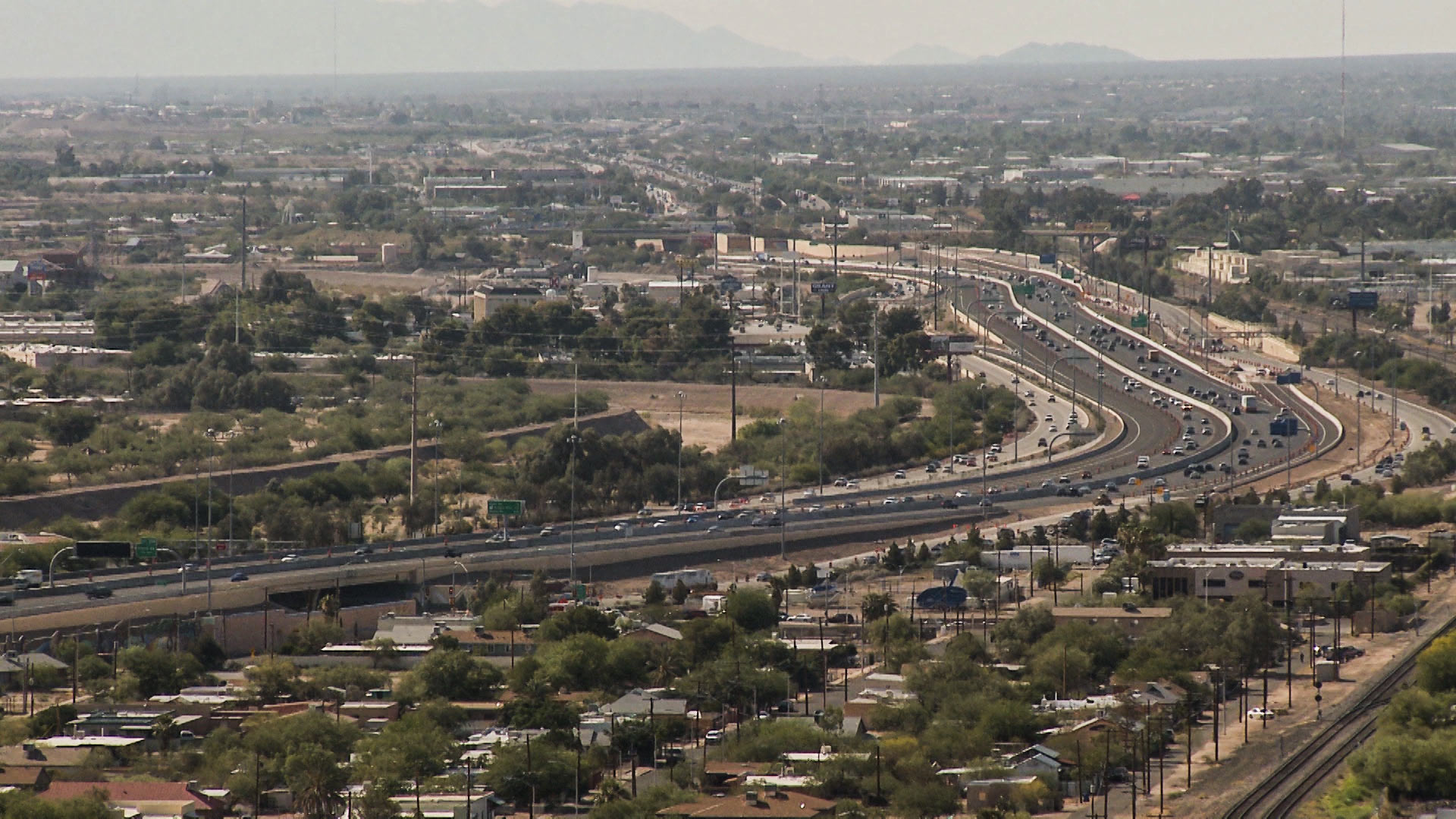 Cars moving through Tucson.
AZPM Staff
Auto group AAA Arizona predicts 972,000 state residents will take a trip of more than 50 miles over the Thanksgiving weekend. The forecast shows a 3.3 percent increase in Arizonans traveling from last year.
"We are chalking this increase up to a strong economy, rising income and, really, overall higher consumer confidence," said AAA Arizona's Michelle Donati.
The auto group expects 844,000 of those travelers will drive to their destination.
In anticipation of busy highways, the Arizona Department of Transportation will put all ongoing construction projects on hold for the four-day weekend.
ADOT is also lowering the speed limit on a windy stretch of Interstate 17, between New River and Sunset Point, to 55 mph.
While drivers make up a majority of the people who will head out of town, the proportion of people who will fly is on the rise. Air travel grew by 4.4 percent year-over-year in the forecast.
"That can be attributed to the fact that air travelers will enjoy the lowest average airfares in five years for roundtrip flights to the top-40 domestic routes," said Donati.
Tucson International Airport officials ask that fliers arrive earlier than normal to allow extra time for checking in and getting through security.
Wait times may be notably longer on Sunday, Nov. 26. The Sunday after Thanksgiving is routinely the airport's busiest day of the year.