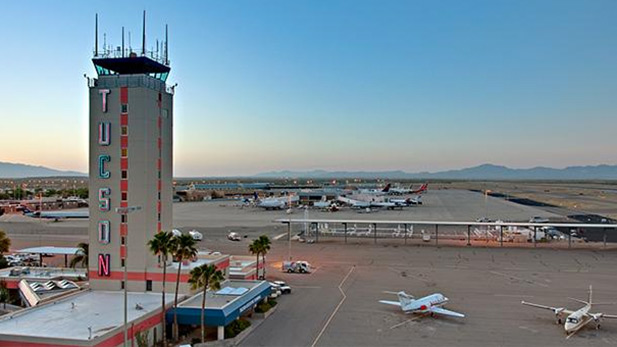 Tucson International Airport.

Tucson International Airport
Tucson International Airport will launch nonstop flights to Austin, Texas, starting Jan. 18.
Florida-based Via Airlines will fly between the cities Mondays, Thursdays and Fridays.
The flight connects Tucson to yet another of the tech hubs west of the Mississippi.
"One of the things we've discovered is that there is a very high interest and demand to the tech connections, both coming and going," said Tucson Airport Authority's David Hatfield. "That has really shown to be a positive thing for us."
The flight will mark a 19th nonstop destination flying in and out of Tucson, and equally as important to Hatfield is adding a seventh airline.
"When we have an airline like this that's willing to start a route that may not be noticeable by a bigger airline, it's really a win for Tucson," he said.
A 50-seat jet will start in Austin on each of the flight days, and land in Tucson at 12:20 p.m. It will then leave Tucson headed back to Austin at 1:05 p.m.
The airline is offering a special one-way fare of $119 on the flight for those who book a flight before November 29.