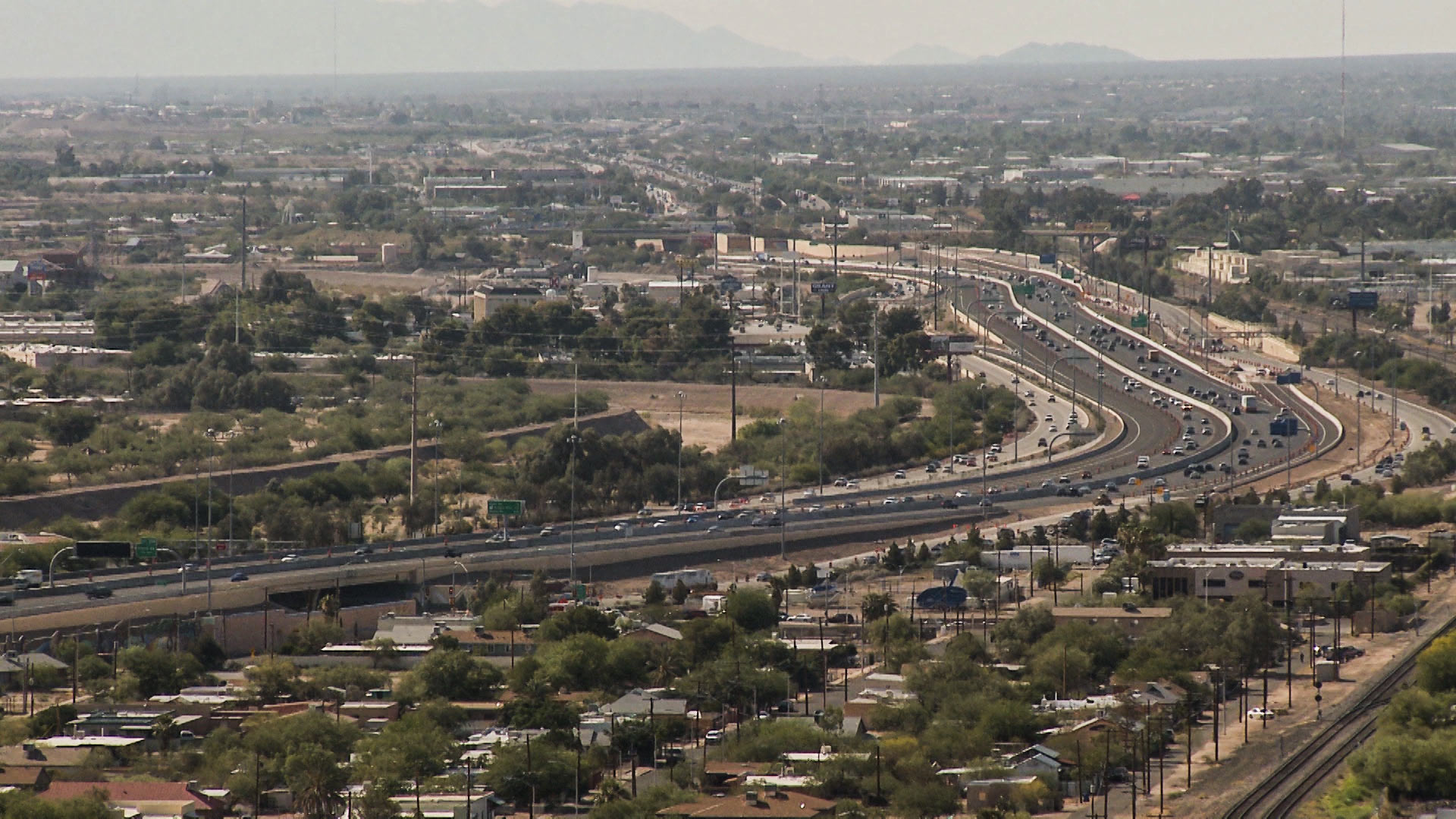 Cars moving through Tucson.
AZPM Staff
AAA Arizona projects this will be the busiest Independence Day travel week since the auto group began offering predictions.
"The fact that the holiday is in the middle of the week coupled with the fact that gas prices will be the highest in four years is not proving to be a deterrent for Arizonans," said AAA Arizona's Michelle Donati.
AAA projections predicts 80 percent of those travelers will drive to their final destination. The percentage of people who are expected to fly is similar to last year despite a drop in airfares.
"It's actually down slightly from last year," said Donati. "The cost of car rentals and hotels are slightly up. So what you'll save in airfare you probably paid in car rental and hotel fees."
AAA is not the only group anticipating a busy travel week around the country. The Transportation Security Administration predict today could possibly be the busiest day ever for airlines in the U.S.