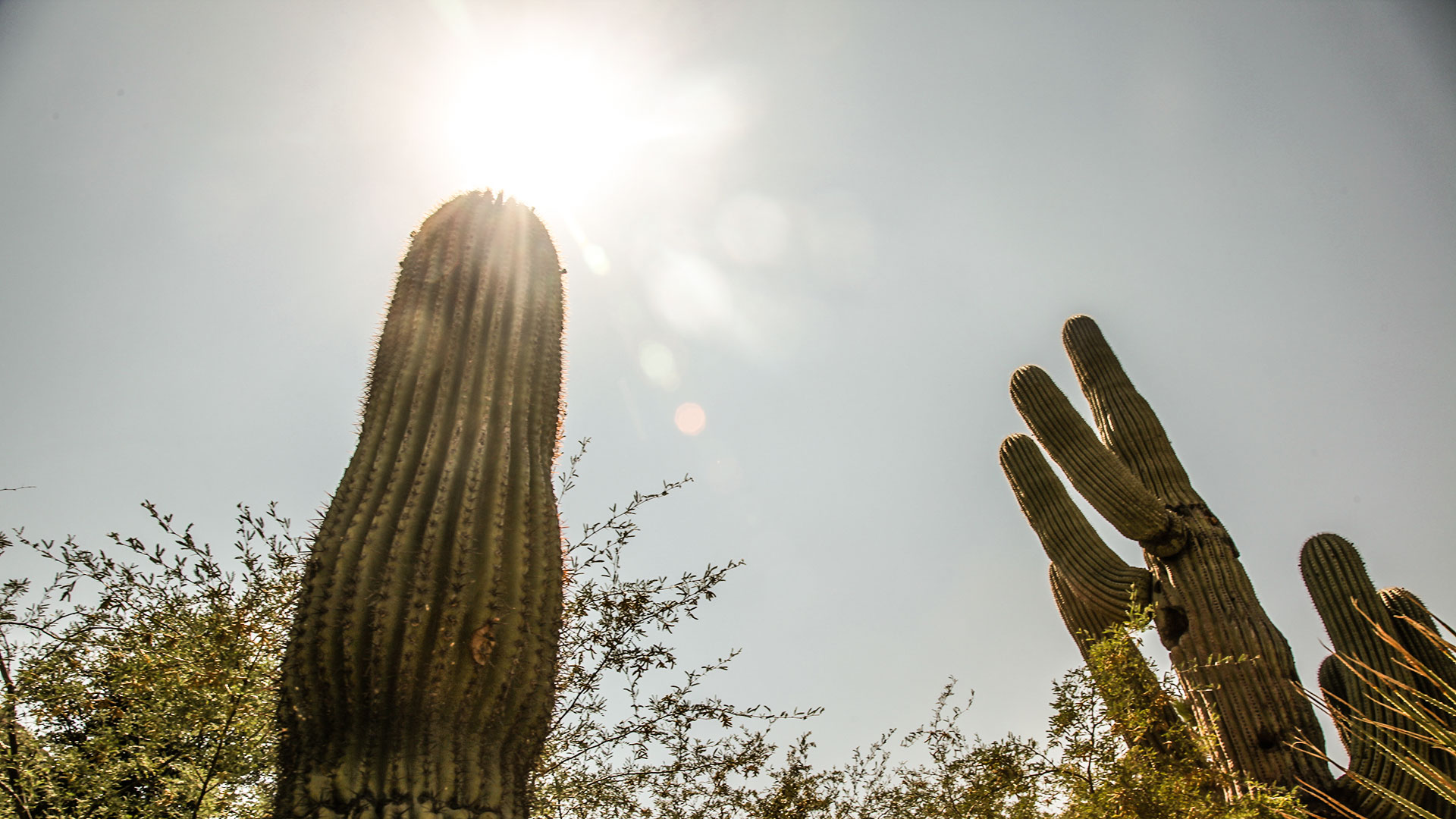 The highest temperature ever recorded in Tucson was 117 degrees, in 1990.
Nick O'Gara, AZPM
Tucsonans may have the option of eating their turkey in flip flops and shorts.
Forecasts from the National Weather Service predicts a Thanksgiving day high in Tucson of 87 degrees, a temperature that would set a record for both Nov. 23 and Thanksgiving day.
"This pattern just sets up when you have the jet stream bottled up to the north, which can happen in a La Niña pattern, which we are currently in and expected to remain in through the winter months," said National Weather Service Meteorologist Ken Drozd.
Thursday is not the only abnormally warm day in the forecast. Highs are predicted to reach 87 Friday, Saturday and Sunday. Forecasted highs would exceed daily records for each individual date.
Warm weather is nothing new for 2017. Drozd said unless the rest of the year is abnormally cold, Tucson will break the record for warmest average temperature for a year on record.
"If that would hold true, just keeping normal temperatures, we would end up breaking the record for the warmest year on record in Tucson, which 2016 and 2014 are both tied for," he said.
Tucson has shown warming trends in recent years, according to Drozd. Eight of the 10 warmest years on record have happened since 2003.