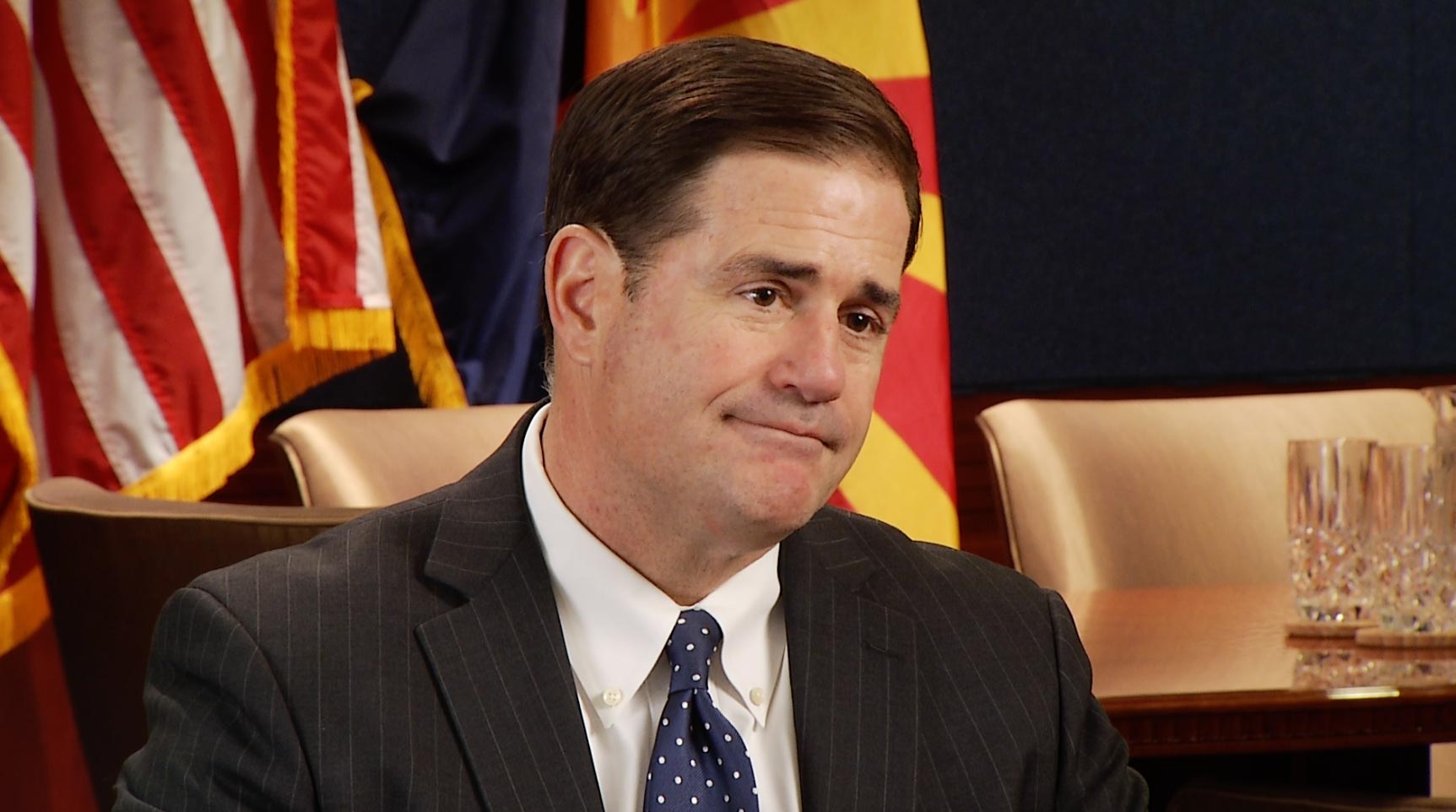 Arizona Gov. Doug Ducey in a May 10, 2017 interview.
AZPM
Gov. Doug Ducey tweeted late Monday afternoon that he supports the Graham-Cassidy plan to repeal and replace the Affordable Care Act.
In the tweet he called the plan "the best path forward to repeal and replace Obamacare. I will continue to work with the Congress and the Administration to give states more flexibility and more options moving forward."
Ducey has long called for the repeal of the Affordable Care Act but has said it must protect the state.
Sen. John McCain cited the governor's concerns after he dramatically voted down a repeal plan in late July.
Democrats said the new plan could cost Arizona billions in lost Medicaid funding.
My statement on #GrahamCassidy #RepealAndReplace pic.twitter.com/oJHqOiR688

— Doug Ducey (@dougducey) September 18, 2017