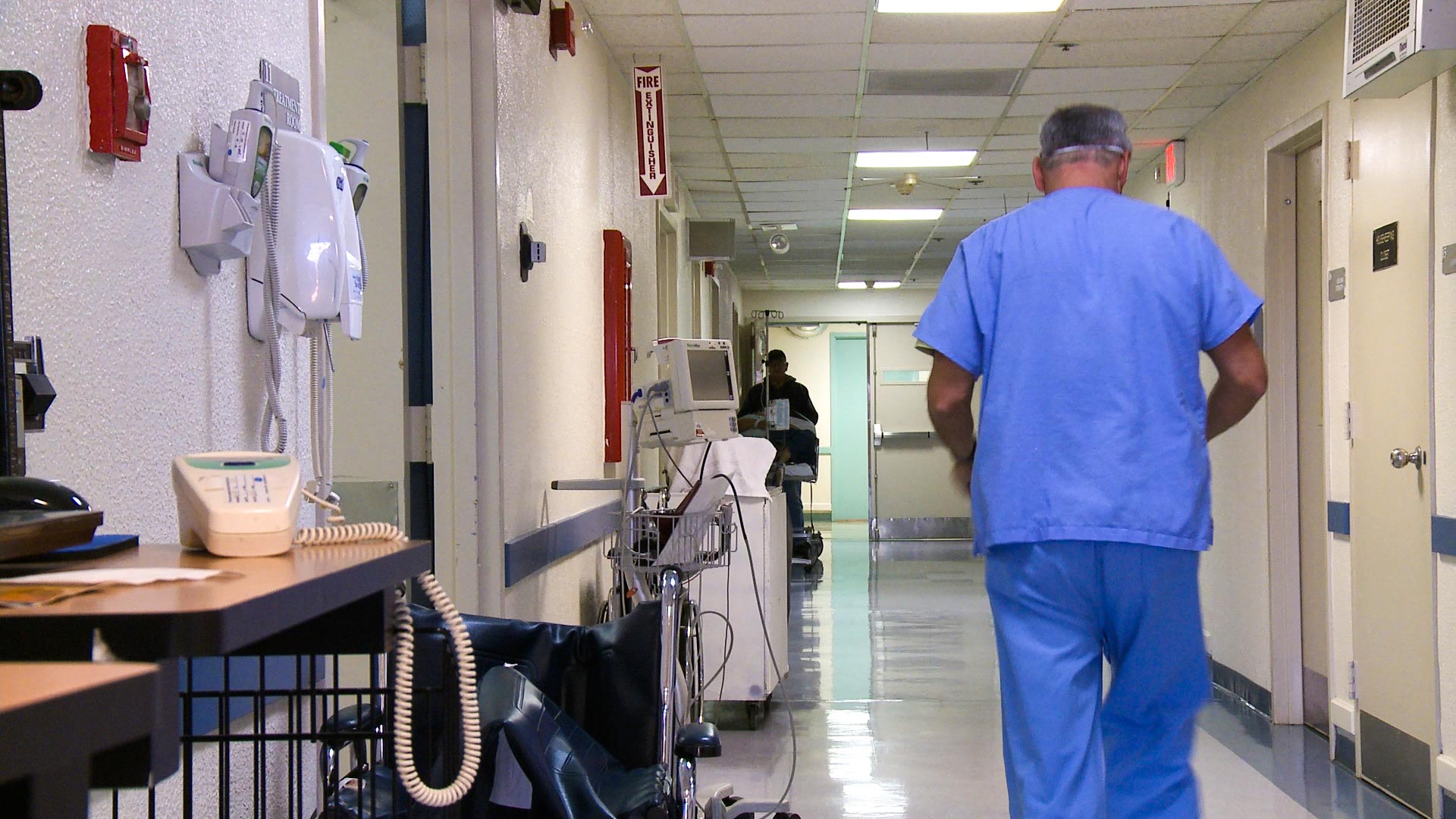 File photo of a hospital hallway.
AZPM Staff
Arizona would lose $1.7 billion in the first year of the Graham-Cassidy health reform bill, according to a report from Arizona State University.
The economic look at the proposed Obamacare repeals shows 11,000 jobs in the health care industry would be eliminated, as well as 9,000 jobs in related fields.
Economists at ASU said losses would continue through the life of the proposal eventually leading to $125 billion loss to the Arizona economy.
"It would be a recession for the entire Arizona economy if you pull that kind of funding out," said Lee McPheters, an ASU economist.
He said the losses would be similar to the Great Recession that began in 2008.
State jobs numbers from the Arizona Office of Economic Opportunity showed 15.4 percent of the total workforce in the state in August was employed in the health industry.
In Tucson, the health industry employs 49,000d people, which is 13.3 percent of all workers.
Statewide health care workers earn an hourly average of $26.21 according to the Office of Economic Opportunity.