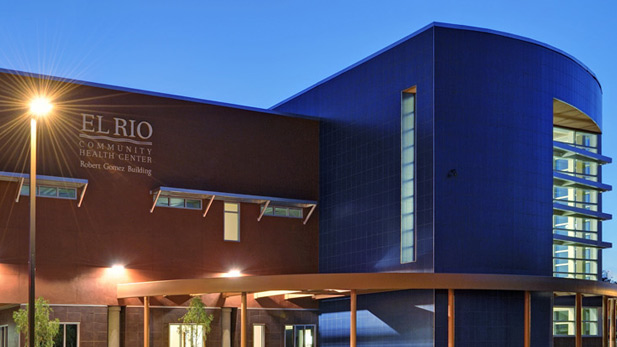 The El Rio Community Health Center building.

El Rio Community Health Center
Federal dollars for community health centers runs out Saturday, the last day of the federal fiscal year.
El Rio Community Health Center in Southern Arizona serves 96,000 patients. Without a federal vote, the center could lose $10 million.
Fifteen percent of El Rio's providers are at least partially funded by the federal dollars, and a dozen resident physicians are also partially funded by the federal dollars.
The money covers more than just staff.
"They provide funding to allow us to provide transportation to and from clinics. To provide care management, to provide some of the classes on nutrition and exercise, to provide outreach to patients," said Lisa Soltani with El Rio.
Officials at El Rio said the fight over the repeal of the Affordable Care Act meant the community health funding has been overlooked in Washington.
Federal dollars for a children's health insurance program is also in jeopardy.
El Rio officials said they have the financial resources to cover the federally funded programs until December.

After that, they said they face some difficult decisions if Congress does not reapprove the funding.