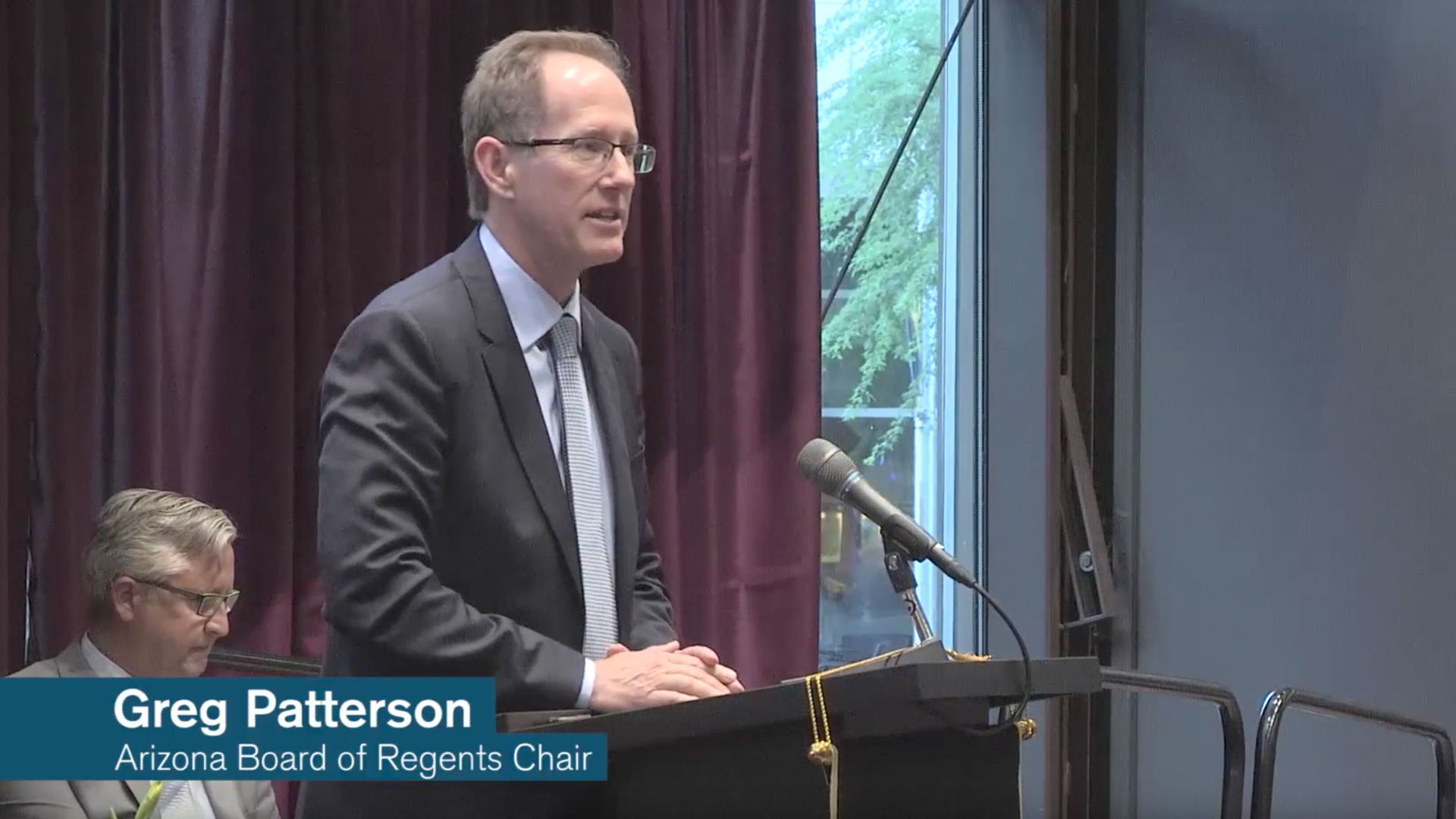 Arizona Board of Regents chair Greg Patterson resigned Monday, June 19, 2017.
Arizona Board of Regents
Governor Doug Ducey has appointed Karrin Taylor Robson to the Arizona Board of Regents.
The seat was vacated Monday when chairman Greg Patterson submitted his resignation, prompted by the release of a recording in which he ridiculed Republican state representative Mark Finchem of Oro Valley.
The incident happened during a February meeting between education officials and state lawmakers over a bill that would have cut back the power of the state Board of Regents.
Conservative lawmakers were concerned, in part, over growing administrative costs in the university system.
The discussion grew heated, and unknown to the others, Greg Patterson was wearing a voice recorder, which captured him mocking Arizona Rep. Mark Finchem, R-Oro Valley, for his thick, cowboy mustache and Western-style suit.
"Are you from SaddleBrooke?" Patterson asked. "I would start with, by saying the costume doesn't work. Trim that [mustache] down, buy a suit, decide where you want to be, but this isn't it." Patterson then stormed out of the meeting.
In his letter of resignation, Patterson said he didn't want to become a distraction.
His successor, Taylor Robson is the founder and President of Arizona Strategies, a land use strategy and real estate development company.
In a release, Ducey praised her "wealth of experience in economic development and overseeing large enterprises and projects."