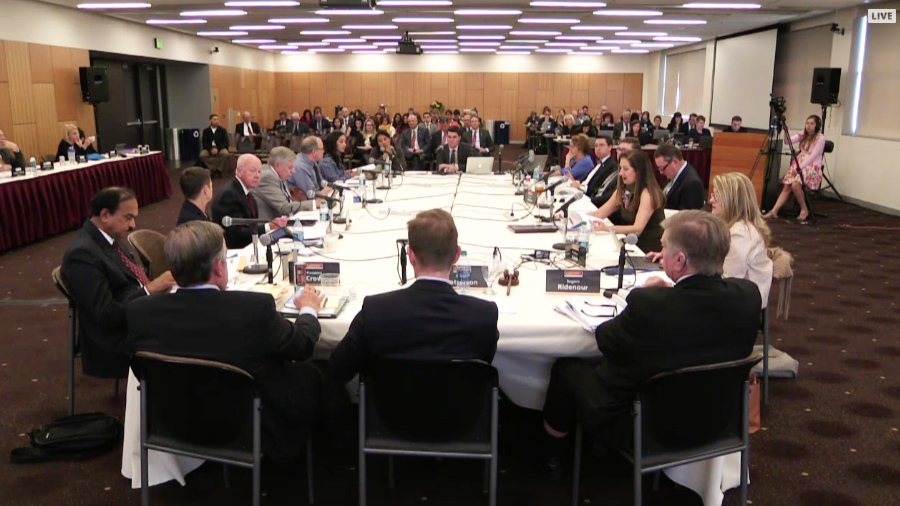 Arizona Board of Regents meeting in Tempe.
Members of the Arizona Board of Regents have taken positions this week on a number of bills introduced in the state Legislature that would have a direct impact on Arizona's three public universities.
One bill would require that the regents give tuition waivers for online courses to people employed in rural school districts in Arizona.
At a meeting yesterday, many Board of Regents members said they appreciated the bill's intent.
"But the fact is, it isn't about the idea," said regent Ron Shoopman, "It's about the fact that we don't have the revenue to pay for it."
"We'd be happy to execute these ideas if there's revenue stream attached to it."
The regents voted to oppose that bill, as well as a different one that would charge members of the Arizona National Guard the same rate to study as university employees pay.
Earlier this week, the board convened a special meeting to discuss a bill that would delegate the regents' authority to three separate university boards. They voted unanimously at that time to oppose that bill.