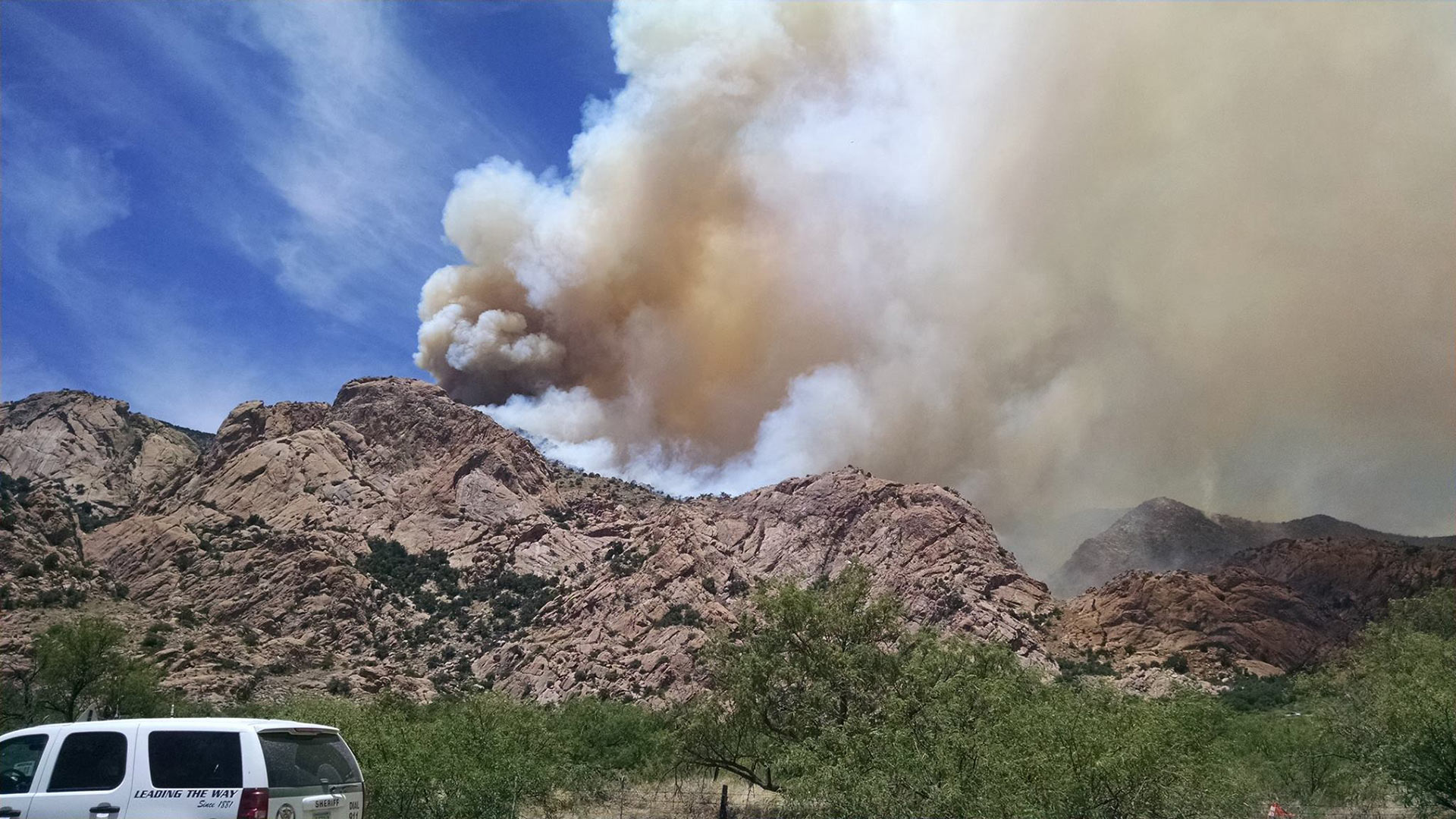 Cochise Stronghold in the Dragoon Mountains, where the Lizard Fire had burned 15,131 acres by midday June 13, 2017. Photo from June 10.
Cochise County Sheriff's Office via Facebook
A wildfire in Cochise County's Dragoon Mountains passed the 15,000-acre mark overnight Monday, and firefighters had built containment lines along 40 percent of the perimeter.
Federal firefighting spokesman Rocky Gilbert said in a briefing Tuesday morning that there was optimism in the battle against the Lizard Fire, burning 50 miles east of Tucson.
"Things are looking very positive," Gilbert said. "This is a very tough piece of ground. The Dragoon Mountains are kind of an unforgiving place. So where these folks are getting into is not going to be an easy assignment. But we think we have a high probability of success up in there."
Crews totaling more than 600 firefighters were assigned to the fire, which was burning mostly brush and grass.
The fire started last Wednesday from a lightning strike, and is one of 30 burning in Arizona, according to The Associated Press.