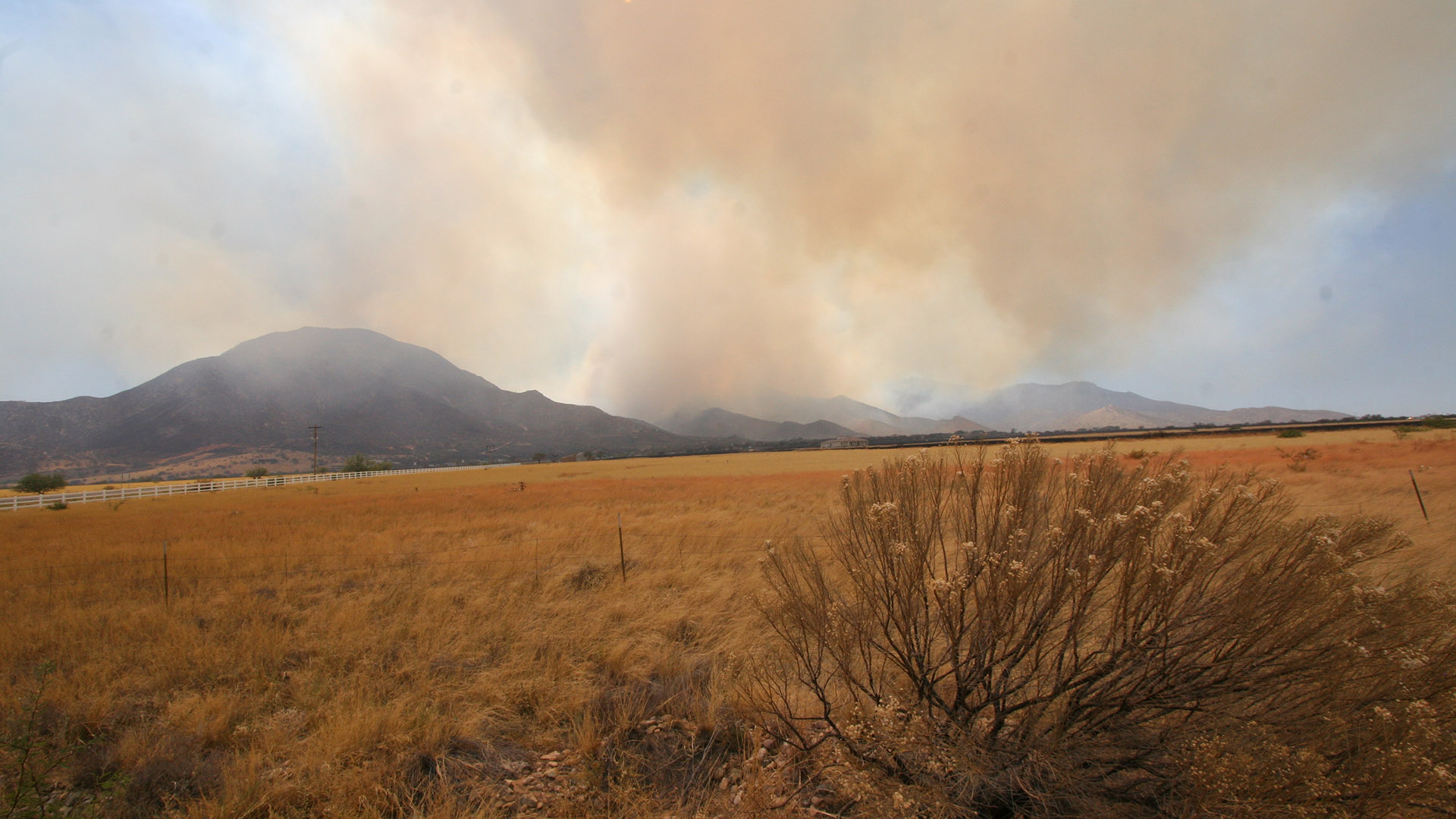 The Wallow Fire burns in the distance, in 2011.
Michel Marizco, Fronteras Desk
If you use public lands, you'll likely be wary of the risk of wildfire in spring and summer. But land managers say the danger doesn't stop there.
Instead, wildfire is a year-round issue, according to Coronado National Forest spokeswoman Heidi Schewel and the National Park Service's Michelle Fidler. Arizona Public Media's Zac Ziegler spoke to the two officials, who discussed current conditions and the forecast this year. See the complete interview this Friday on Metro Week.