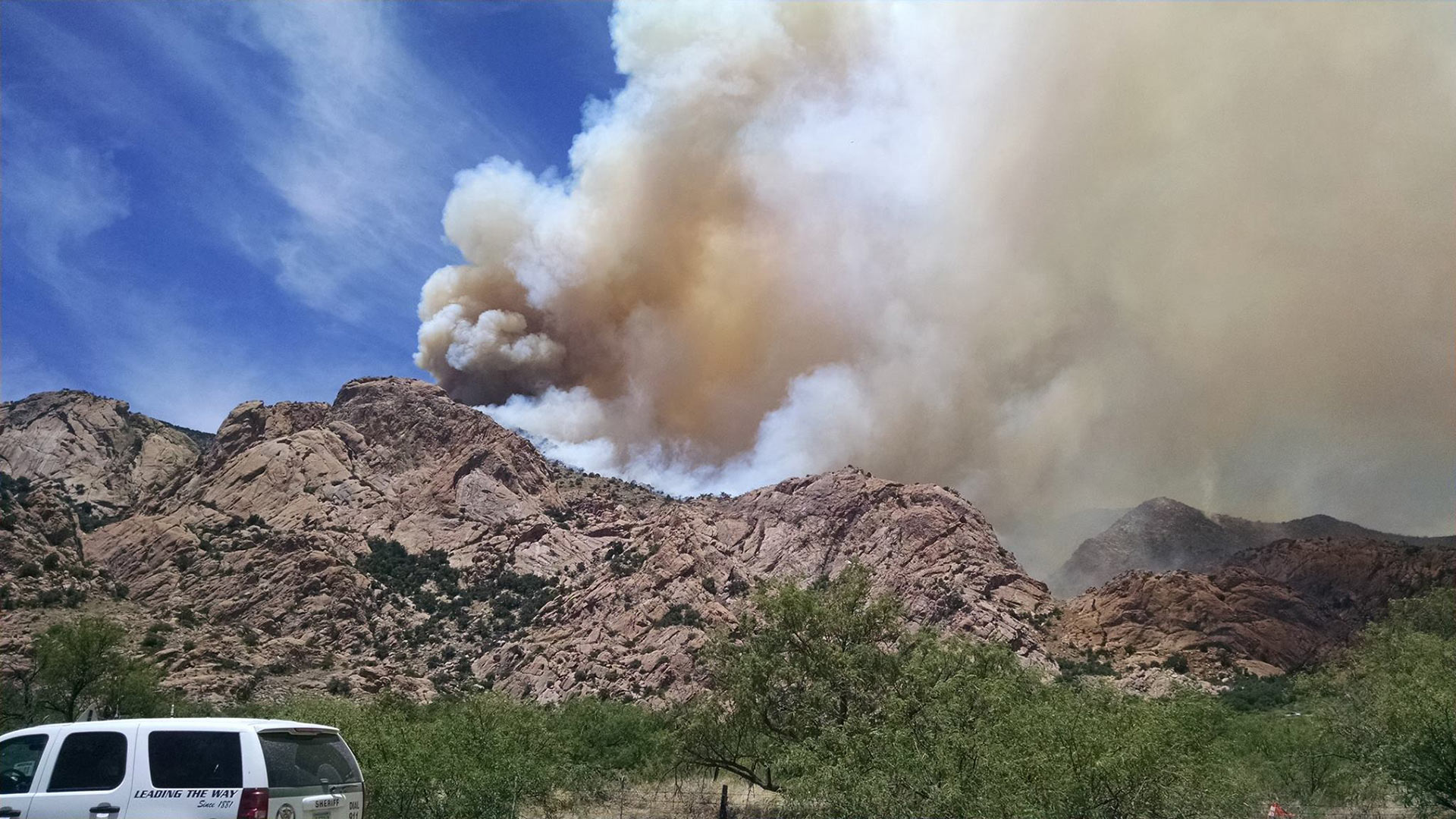 Cochise Stronghold in the Dragoon Mountains, where the Lizard Fire had burned 15,131 acres by midday June 13, 2017. Photo from June 10.
Cochise County Sheriff's Office via Facebook
Firefighters appeared to be closer to subduing a wildfire that burned more than 15,000 acres of brush and grass in the Dragoon Mountains and surrounding areas in Cochise County, a federal report said Tuesday evening.
The Lizard Fire was reported to have covered 15,142 acres. That was 11 acres more than it had burned by Monday night, fire officials estimated. Containment was estimated at 64 percent, meaning crews had cut or burned vegetation at much of the fire's edge to keep it from spreading.
"Lizard Fire crews made good progress ... in the area north of Cochise Stronghold Canyon," said a report on the Incident Information System website. "Their mission was to continue to develop a containment line along pockets of unburned fuel on the south perimeter of the fire, northwest of Mt. Glenn."
The report said the area in which crews were working is rugged and remote, with large rock formations and steep ground that make it difficult to traverse. The area is about 50 miles east of Tucson.
"Though fire managers are confident in the successful containment of this fire, it's common practice to prepare for the possibility of continued fire spread," the report said. "Therefore, additional areas to the south and east of the fire were assessed and vegetation was cleared in case an alternate containment line is needed."
The Lizard Fire was the largest of more than a dozen burning in Arizona.