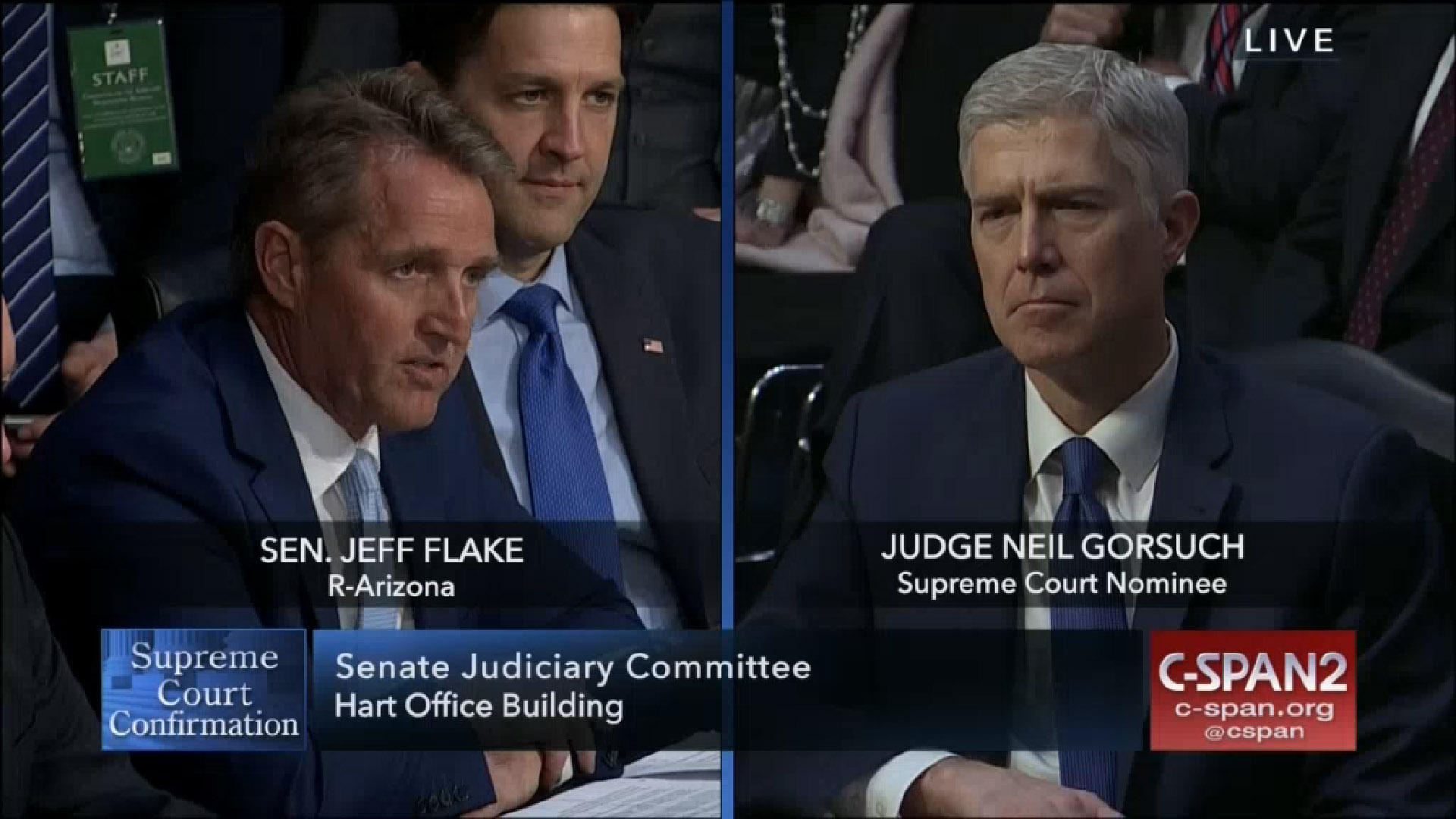 U.S. Senator Jeff Flake, R-Ariz., speaks at confirmation hearings of Supreme Court nominee Neil Gorsuch, March 20, 2017.
C-Span
U.S. Sen. Jeff Flake, R-Arizona, told Supreme Court nominee Neil Gorsuch he is pleased with the judge's views on the role of the court.
"I've been particularly struck by his recognition that, quote, 'It is for Congress, not the courts, to write new law and that a justice should make decisions based on what the law demands not an outcome he or she desires,'" said Flake during Monday's confirmation hearing.
Flake is a supporter of Gorsuch, as are the other Republican members of the Senate Judiciary Committee.
The first day of the hearing is a time for members of the committee to give statements about where they stand on the nominee.
Democrats are roundly opposed to President Donald Trump's nominee. In their opening statements they tried to paint Gorsuch as a puppet of Trump who is against "the little guy."
Republicans pushed back, praising the judge's conservative credentials and assuring people the judge is his own man.
The hearing moves to questions of the judge on Tuesday and is expected to last through much of the week.