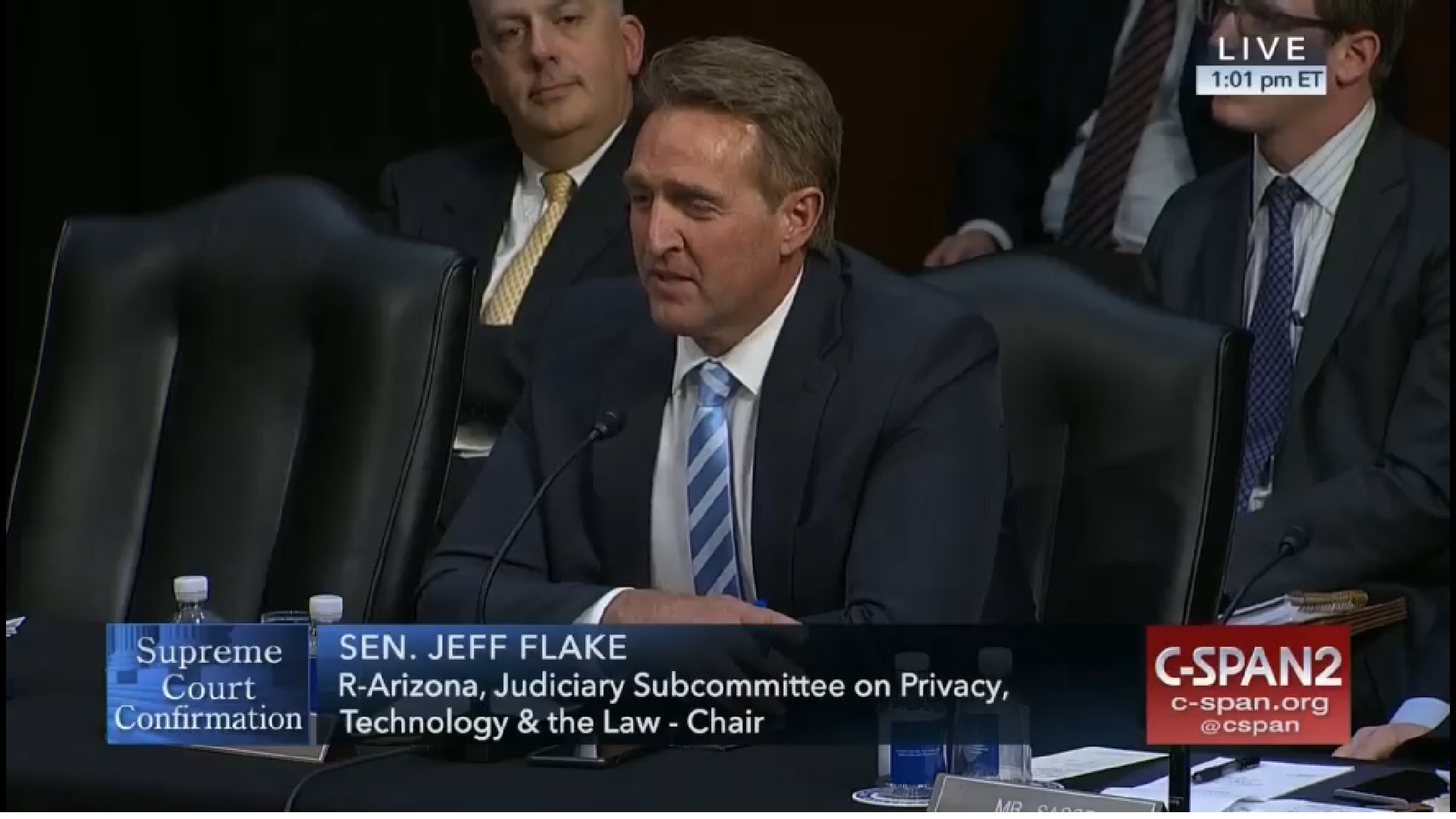 Sen. Jeff Flake, R-Arizona, spoke April 3 before a Senate committee voted to send the Supreme Court nomination of Judge Neil Gorsuch to the Senate floor.
C-Span
The U.S. Senate Judiciary Committee approved the nomination of Judge Neil Gorsuch as the next justice on the U.S. Supreme Court. That 11-9 vote Monday set up a filibuster fight on the floor of the Senate.
Before the committee vote, Sen. Jeff Flake, R-Arizona, urged his Democratic colleagues to at least send the nomination to the full Senate.
"I hope that if I am in your position, in the minority, that I will vote to advance, at least to a floor vote the President's nominees. And I will commit to do so if the person is qualified," said Flake.
Flake also tried to make the case that Gorsuch is qualified to sit on the Supreme Court.
Currently, only four Democrats in the Senate have said they will support the nominee on an initial vote to end debate on the floor. Those votes, when combined with the Republican majority, are not enough to break a Democratic filibuster.