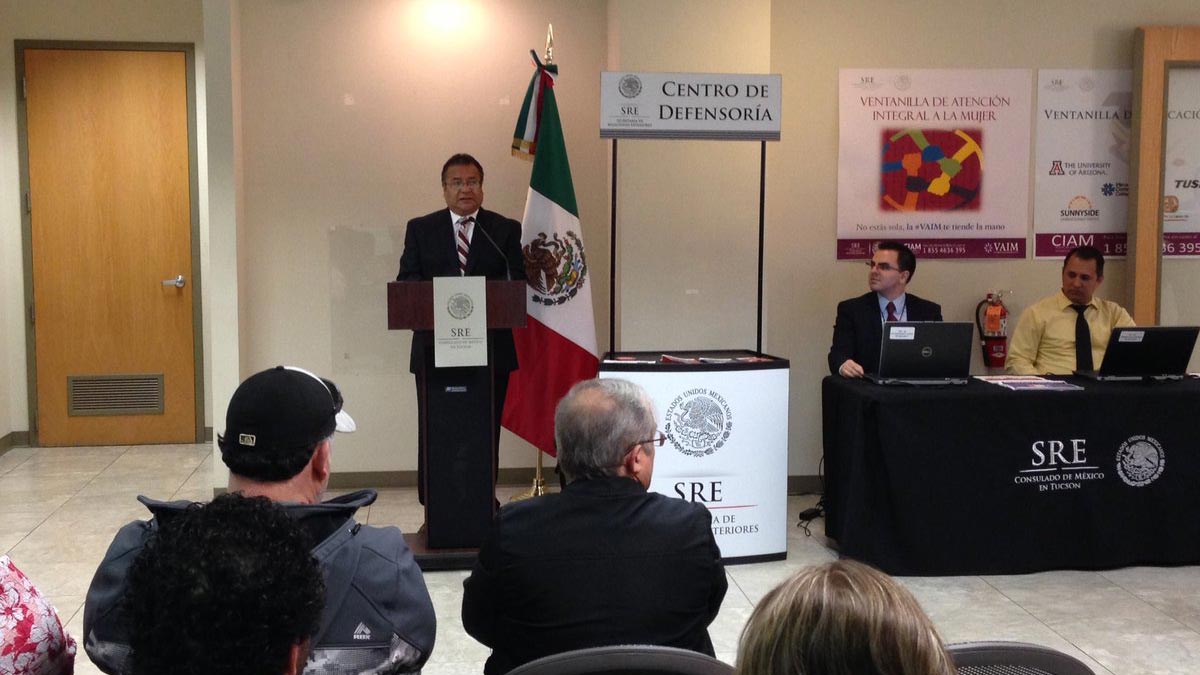 Ricardo Pineda Albarran, Mexican consul in Tucson.
Courtesy Mexican Consulate, Tucson.
The president of Mexico has ordered all Mexican consulates in the United States to create legal defense centers to help Mexican citizens with immigration issues, including the three consulates in Arizona.
There are more than 50 consulate offices in cities across the United States, including Tucson, Phoenix and Nogales.
The move to create the centers was sparked by what the Mexican government said is the deportation of Mexicans who are in the U.S. legally and need help.
Nogales Consul Ricardo Santana Velazquez said there is confusion in the Mexican immigrant community.
"They ask, 'What's going on? What's happening? What regulations have been changing?'" Santana said.
The centers will have U.S. lawyers who are familiar with current immigration laws and policies and are ready to defend Mexican citizens to try keeping them in the U.S. legally.
They will inform clients about "the process to get the green card, about the work visas, explain to the people, to the local community about the process of citizenships," Santana said.
The Tucson consulate's center will be open Monday through Friday, 8 a.m. to 5 p.m. The services are free and no appointment is necessary.