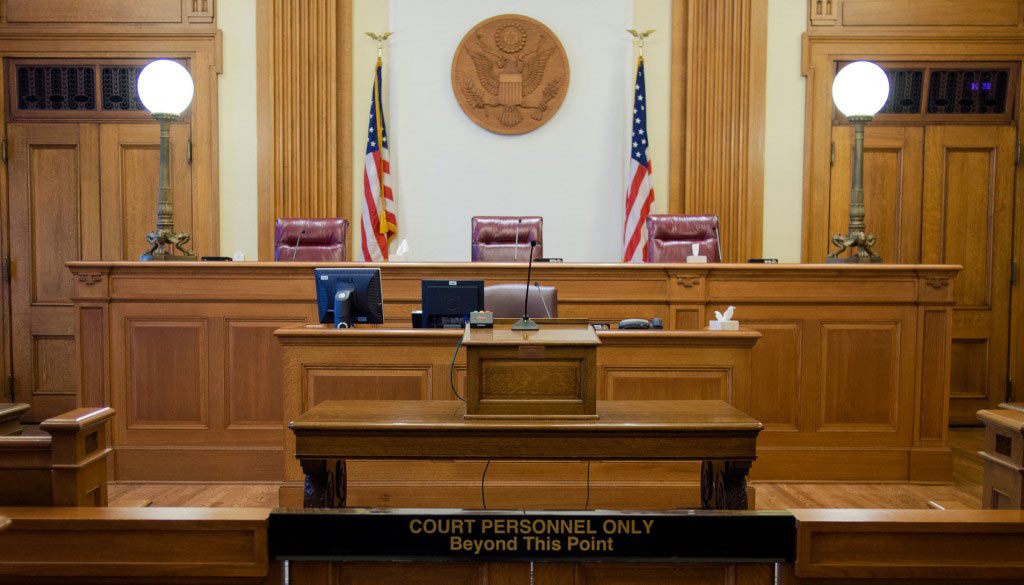 The bench in a courtroom.
American Immigration Council
A legal seminar Thursday will offer free information for those interested in learning about a few civil and family law topics.
The event starts at 4 p.m. with a seminar session until 5:30. A second session lasts from 5:45 to 7:15 p.m. Each of those sessions offers a choice of three topics:
divorce/child support
probate/guardianship/conservatorship
debtor/creditor or landlord/tenant
"They are the areas of controversy where people are most likely to be self represented," said Pima County Superior Court Judge Leslie Miller.
She said the event is to help ease the complicated process of self-representation.
"We'll have lots of information for people about the court process, the court system, and hopefully it will help them navigate it and feel a little more comfortable and prepared in dealing with their cases," Miller said.
She said the Pima County Superior Court and the Pima County Bar Association want to help people represent themselves more effectively, but the event is not just for people who are involved in court cases. It's open to the public, and anyone who wants to learn more about the court system is invited.
"The lawyers who are handling each of these sessions are very experienced and they're people who also have the capability of sharing their information in a way that members of the public who are not law trained will be able to understand," Miller said.
While legal information will be provided, including information about doing research at the law library, Miller said no personalized legal advice will be available, other than an a deputy state attorney who may answer specific questions about child support.
The sessions will be at Ellie Towne Flowing Wells Community Center, 1660 W. Ruthrauff Road.
Spanish-speaking interpreters will be at the sessions. Those who need interpreters for other languages should call 724-4200 or email communityrelations@sc.pima.gov to make a request.