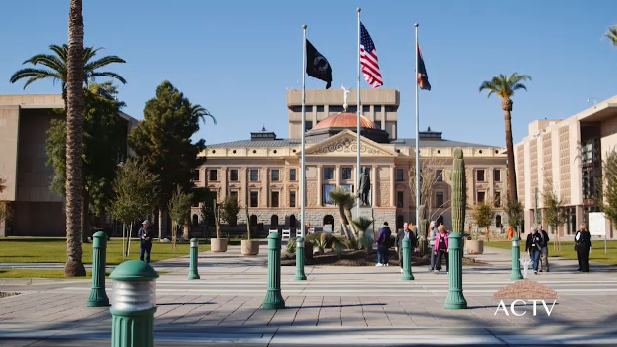 Universities, prisons, juvenile justice and state hospitals are all beneficiaries of larger payouts from the state land trust fund, thanks to voter passage of Proposition 123.
The proposal was billed as a way to get more money into Arizona classrooms without raising taxes. It increases the payout from the state Land Trust Fund from 2.5 percent annually to 6.9 percent annually for 10 years starting with the fiscal year that begins Friday.
Included in the plan is a $191.5 million payout this week, before the end of the fiscal year, to the 12 institutional areas that have been part of the Land Trust Fund since statehood in 1912.
The largest amount, $179.3 million, will go to K-12 or what is officially known as "common schools."

The three state universities will receive $4.7 million, divided among funds and distributed using a variety of formulas.
The university money will help to cover costs in agriculture colleges and programs, the mining school at the University of Arizona, and colleges of education at the three state universities. The funds also help to pay for some faculty.
The fund for the Arizona School for the Deaf and the Blind will get a $241,741 bump.
The remaining $7.2 million will go to funds for maintenance of the state Capitol buildings, the Department of Juvenile Justice, the Department of Corrections and the state hospital.
The Proposition 123 payment Thursday will be more than double the payout from the land trust in the previous 11 months of the fiscal year.