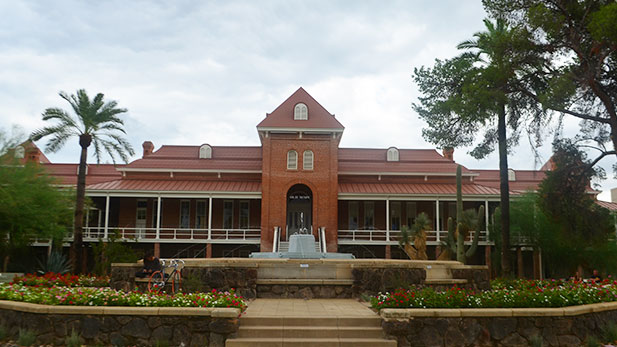 University of Arizona's Old Main.

Maria Inés Taracena, AZPM
2016 was an eventful year at the University of Arizona. Vanessa Barchfield discusses President Ann Weaver Hart's announcement that she would not ask her bosses at the Arizona Board of Regents to extend her contract when it expires in June 2018. That move prompted the board to launch a search for her successor - a new president is expected to take office before the next academic year begins. Vanessa also looks back at:
Upheaval at UA Health Sciences and Vice President Joe "Skip" Garcia's decision to return to teaching and research.
State funding for the state's three public universities.
The passage of Proposition 123 and what that meant for K12 education.